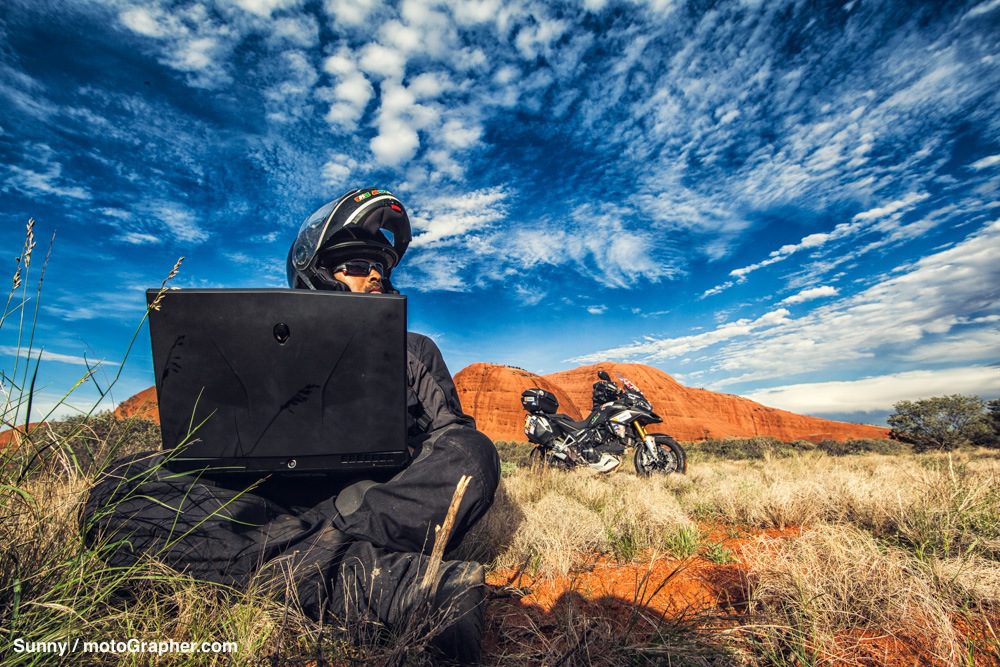 He's India's two-wheeled adventure traveller … sort of a "Bollywood Boorman".
Sundeep "Sunny" Gajjar is a witty and affable Indian "photoblogger" whose motorcycle blog, website and magazine are worldwide sensations.
He's travelled the globe and documented it all for his fans with his Indian take on the world and his ever-witty lens view of his surroundings.
I met up with Sunny in Brisbane when he started his second tour of Australia earlier this year and then interviewed him at the completion of his 23,456km lap of the continent.
The full interview can be read in an upcoming edition of Australian Road Rider.
Meanwhile, Sunny has allowed me to reproduce my favourite photos from the more than 10,000 shots he took while touring our country.
"My greatest memories will be the people," he says.