Once again, Indian Motorcycles gears up to provide an annual experience to our country's elite military men and women via continued sponsorship of a vet-led, non-profit organization called Veterans Charity Ride®. 
For 2023's efforts, Indian will be a part of three motorcycle therapy programs, honoring the brand's 9-year anniversary with VCR by supporting 25 vets, of whom we hear are "amputees, paraplegics, or suffer from post-traumatic stress and other issues veterans face after leaving the military."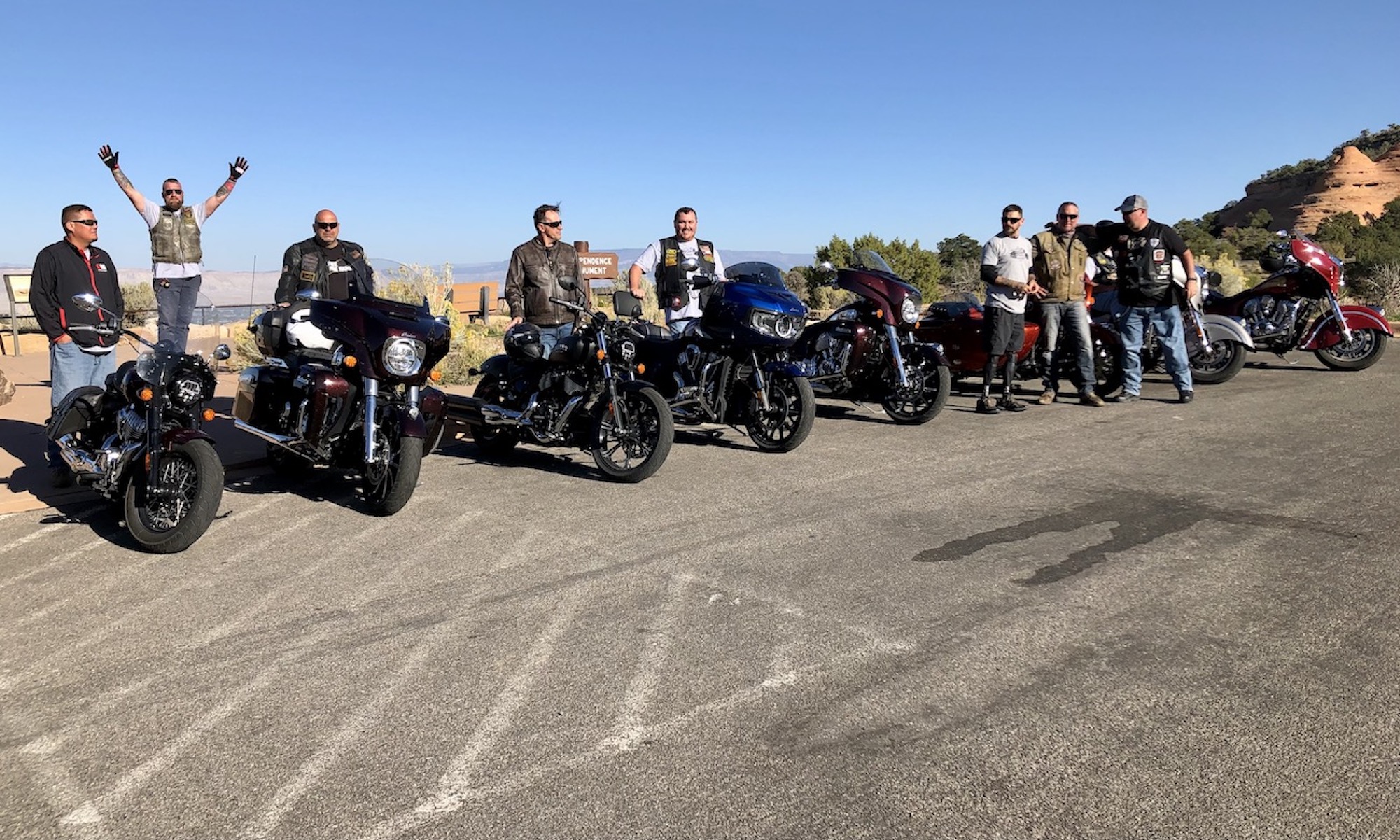 The goal?
To "support each new veteran as they transition back to civilian life through camaraderie, motorcycle adventures and additional programs that maximize the brotherhood and sisterhood formed throughout all branches of the United States military." It's exactly the sort of thing our country needs more of – and Indian's VP is particularly pleased with the continued partnership. 
"We're proud to be entering our ninth year of supporting the Veterans Charity Ride®, as each year we see the incredible impact these rides and programs have on the participating vets," says Aaron Jax, Vice President for Indian Motorcycle. 
"The work that Dave and Sue Frey put into this program, to literally be changing these vets' lives, is remarkable. It's an honor to have a role in supporting such a cause."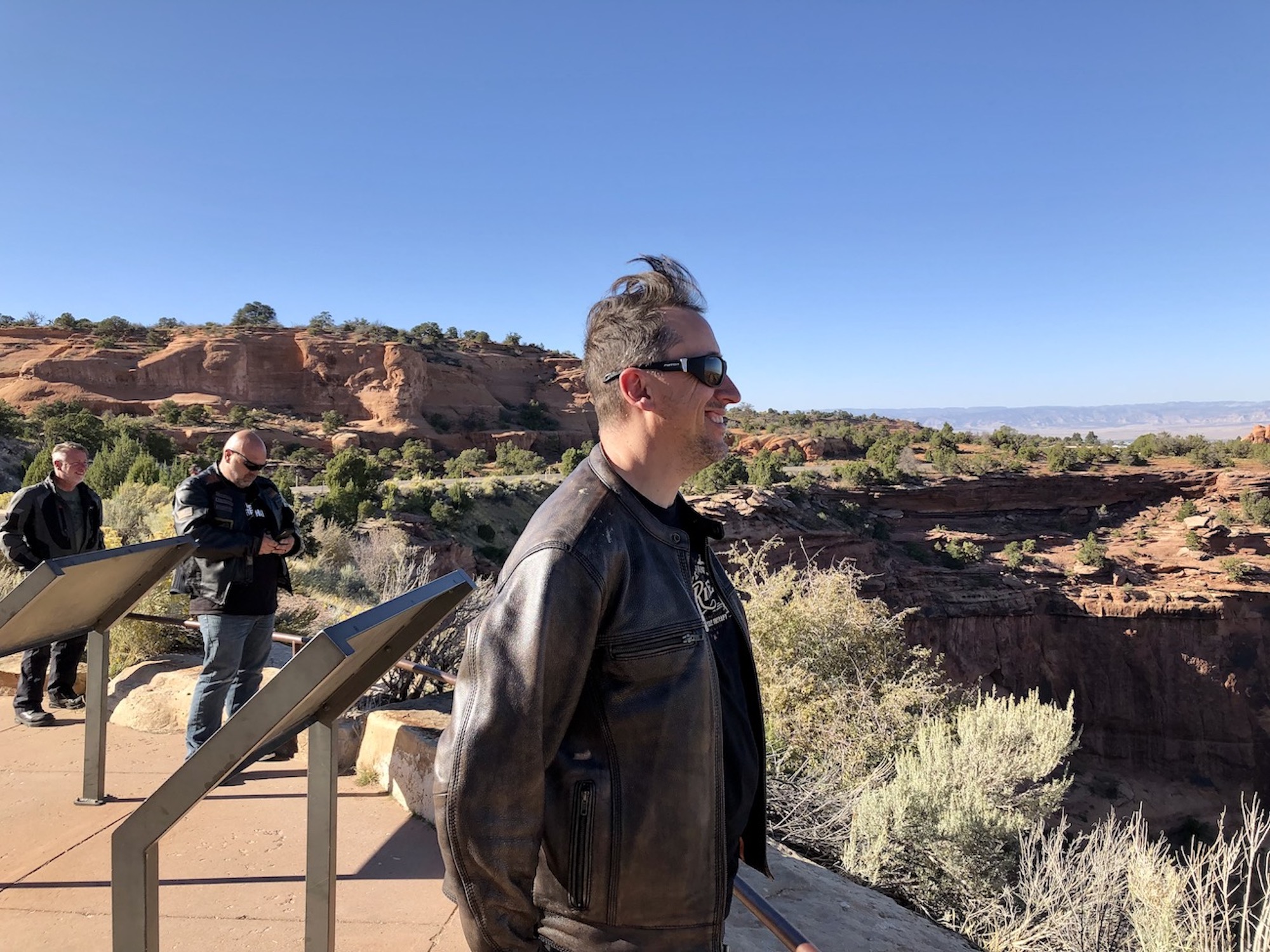 Here's the trifecta of programs that Indian X VCR will be offering for 2023:
May 30-June 5
Salt Lake City, Utah
Riding to Moab, the vets will visit the National Ability Center (NAC), where the group will receive "lodging and support for adventure activities."
June 10-20
Moab, Utah
For this program, the vets are taken about the roads of Utah, Arizona, and Colorado, which will eventually involve a stop at the Durango Rendezvous (DR) event in Colorado (coincidentally, the Durango event is also sponsored by Indian).
After this, a scoot along the Million Dollar Highway is scheduled, which will "culminate at the Sky Ute Hotel & Casino with a special veteran welcome and banquet with entertainment and fundraising raffle to support VCR and its programs."
June 24-30
Moab, Utah
This program includes rides about Utah and Colorado, with a focus on "an off-road excursion to Gateway Colorado" amidst the included outdoor adventure activities.
The riders will also be treated to a visit to the Gateway Auto Museum, where rests one of the greatest classic American car collections in the world for a good gander.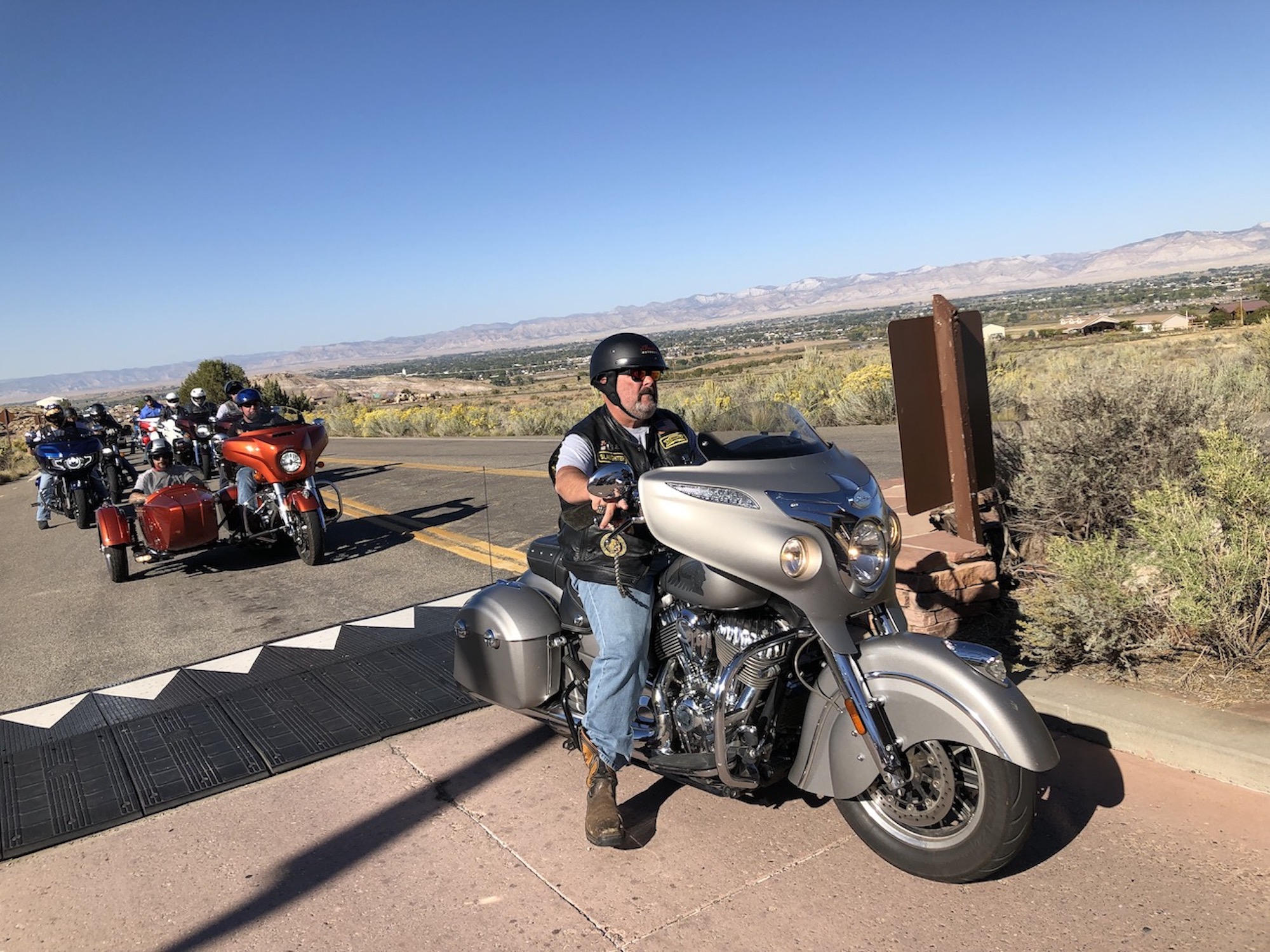 "We're excited to return for another year of motorcycle therapy with support from Indian Motorcycle, as so many of our vets used to ride before their injuries and thought they would never ride again," adds Dave Frey, the Founder of Veterans Charity Ride®. 
"We created the Veterans Charity Ride® to give back to our vets who have sacrificed so much and provide them with a support structure that will get them back outside and allow them to live life to the fullest."