Classic-styled Indian Motorcycles could soon have car-style LCD infotainment screens instead of traditional grandfather-clock-styled dials.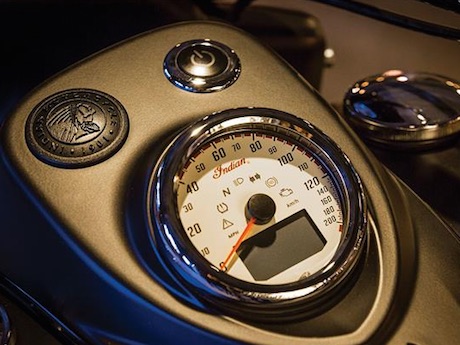 Steve Menneto, vice president of motorcycles for Polaris Industries, Indian's parent company, told an American business conference this week that the classic bikes could be going more futuristic with the infotainment screens.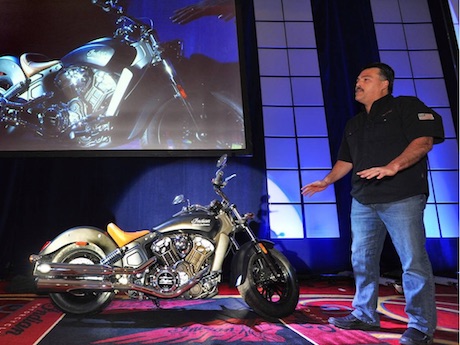 How they manage to integrate the design with the classic looks of their bikes will be interesting to see. "It is a fine line of being stuck into your heritage and just trying to bring back a new vehicle," he says.
However, riders are used to such screens in their cars and Steve says they want the same information available on their bikes.
"They want more of what they experience in the auto, on their motorcycle," he says. "They want the same technology but in a smaller space."
The screens would include traditional instruments information such as odometer, trip meters and fuel gauges, as well as more modern features such as satnav, audio controls and even engine diagnostics that tell them when there are mechanical problems.
It will be comprehensive, but Steve says it won't be overpowering.
"You've got to have loud music when you're riding," he says. "But we don't want you to have like 100 apps."
The move toward more computerised instruments is gathering pace in the motorcycle industry.
Italian design company Officine GP Design recently customised an MV Agusta Brutale 800, replacing the instruments with an iPad.
Not only does the MV Agusta One provide all the functionality and information that iPad provides from the internet, but it also links seamlessly with the bike's systems as well as your phone.
Meanwhile, Steve also told the business conference that there is a "high likelihood that Polaris will release an electric motorcycle this year" after the company recently acquired the Brammo electric motorcycle company.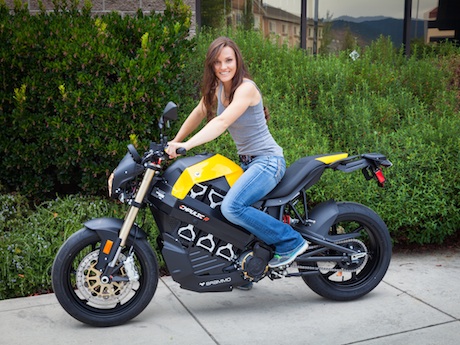 In another nod to modern technologies he says Polaris is looking to use 3D printers to make fenders and tanks.
"Manufacturing is not dark and dirty. It's actually pretty bright," he says.