You don't have to ride an Indian Motorcycle to want an Indian Classic leather jacket.
The rebirth of the iconic Indian Motorcycles brand has attracted a lot of nostalgic interest from outside the world of motorcycling.
The interest was stirred by the 2005 Hollywood movie The World's Fastest Indian and has been heightened since Polaris took over the brand and started producing quality motorcycles and equally high-quality apparel.
The manager of the Melbourne Indian store told me that about half the people who walk in are non-riders.
Either non-riders or riders will find much to like in the stylish Classic leather jacket at $595.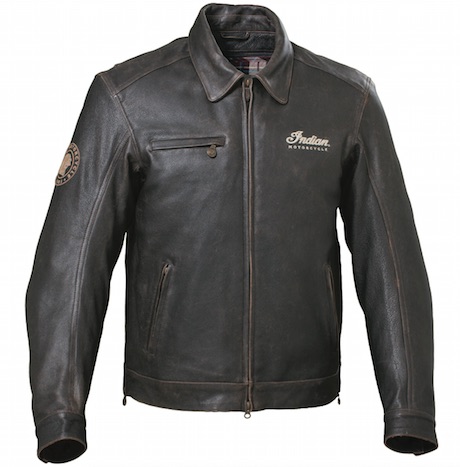 For the nostalgia freaks, it has a weathered-look dark brown leather that appears to have seen many years of wear.
Of course, it includes an Indian logo on the back, on the left breast and there are embossed "warheads" on the sleeves.
It's a bit darker than the tan leather used on their Chief Vintage and Roadster, but a direct match would be a bit too twee for most riders. Besides, it's a traditional leather jacket colour that will appeal to the traditionalists and hipsters, alike.
Touch it and you are instantly won over by the soft yet sturdy feel of the quality leather used. It oozes quality.
I did just that and had to buy it, even before I tried it on.
The fit is also very good with long sleeves, and adjustable side panels to accommodate my middle-age spread.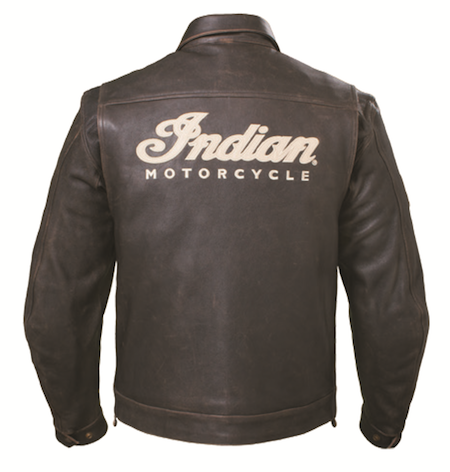 Like most American clothes, I fit a smaller size than normal. I usually take a large, but a medium fits perfectly on me. It comes six sizes from small to 3XL.
The quality of the leather is matched by the quality of the chunky brass zippers, the cotton lining and the padded zip-out winter vest liner.
There are removable CE protectors in the shoulder and elbows that are soft on the inside and have a firm outer shell so they are both comfortable and offer protection. Non-riders could remove them or choose to leave them in for a "muscular" effect!
Most importantly, it's comfortable when you're on the bike. The jacket doesn't bunch up in the front when riding any of the cruiser or touring bikes from Indian or their sister company Victory.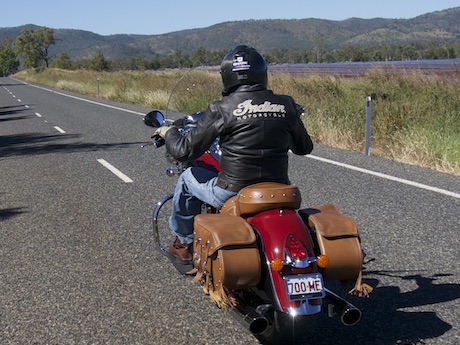 However, the collar sits up high and becomes uncomfortable on any bike where you have to lean forward and when it gets a little warm and you undo the zipper a little, the teeth of the zipper rub uncomfortably against your neck.
The Classic jacket comes with five zippered pockets: two hand-warmer outer pockets lined with the same soft cotton material as the zip-out liner, a breast pocket and two secure inside pockets.
There are two-position brass snap fasteners on the cuff to ensure a snug fit, but if you leave them open to allow air up your sleeve, the sleeves don't flap around in the wind.
In fact, despite the leather being very supple, it's also sturdy and doesn't flap annoyingly, even at high speeds.
I have been wearing the jacket non-stop since I bought it and it is very comfortable, but I don't think it will be suitable for extreme cold or heat. The warm vest liner doesn't have sleeves and the jacket doesn't come with any air vents.
But I'll still get plenty of use out of it, either on the bike or for street casual wear.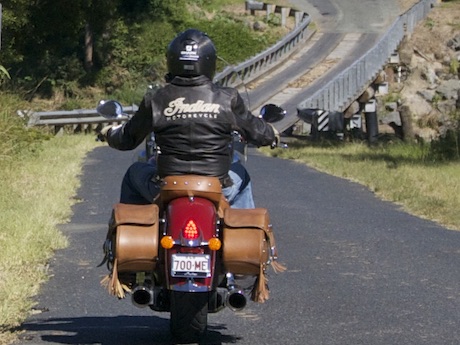 If you want one for Father's Day or your birthday, you can list it on the Indian Motorcycle gift registry website that works like a wedding gift registry.
It includes the full range of Indian motorcycle apparel which you can buy securely online from a computer, tablet or mobile phone and have it delivered to your door.
You can also set up a gift registry, which you can email to your friends and family.