Indian Motorcycles, together with the knowledge and know-how of California-based ebike brand SUPER73, has finally unveiled their electric machine – and don't let that cute little windscreen fool you – the eFTR® Hooligan 1.2 is no bone-shaker.
Sure, after the (admittedly impressive) antics of Harley-Davison in the about-face that included the birth of EV brand LiveWire, you'd think that 'that other American motorcycle manufacturer' would follow suit and suit up a top-notch, five-digit electric unit for the masses that boasted high cc's and limbo-low risk factors; but is that really what the masses want?
Which is more accessible? Which unit can boast that it's easier to handle? And bar the obligatories of EV maintenance, which is more budget-friendly?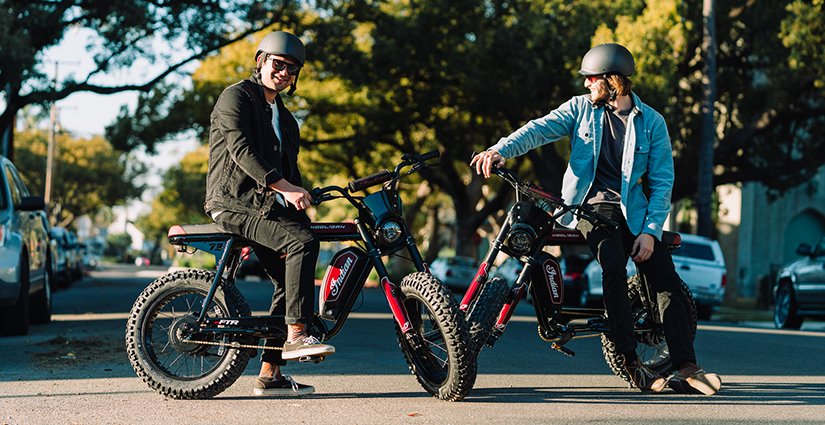 Here at electric.tr, we are hardcore fans of anything that keeps the commute clean, green, and accessible – especially considering the days where life intervenes and you need function that can still brag a wee bit of style without chopping the proverbial purse strings.
And that's where the cleverness that is this Indian X SUPER73 pays off.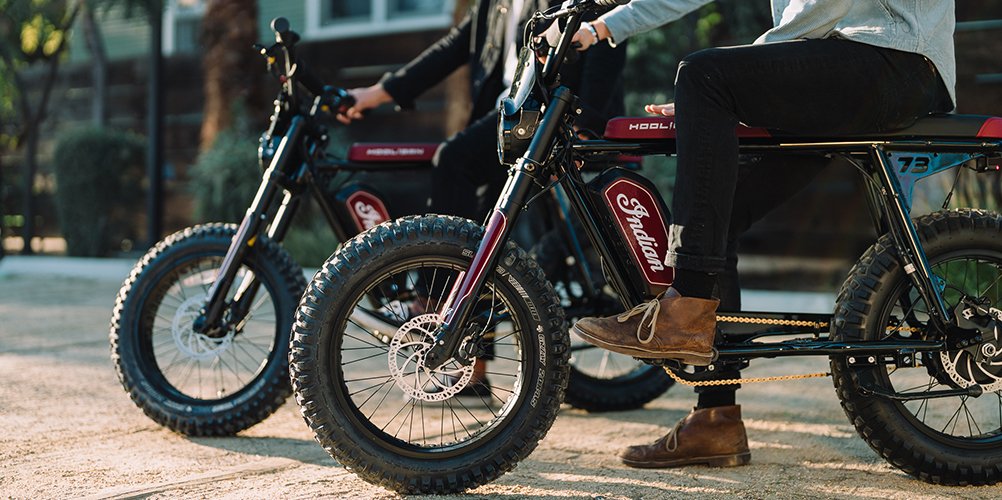 On top of being a good ebike (gauging from the spec sheet that's staring up at us), the eFTR® Hooligan 1.2 is also, in a nutshell, a gateway bike that will get 'bikers' off their bigger bikes and on to smaller bikes. The success of the machine will be owed in part to the iconic rep of the brand name (got to keep the garage matchy-matchy), but there's more.
Thanks to SUPER73, this is actually an ebike that brags a better price point than the neighboring competition – the Serial 1 lineup, powered by none other than Harley-Davidson.
Let's take a look at the breakdown of the Hooligan 1.2's inner workings.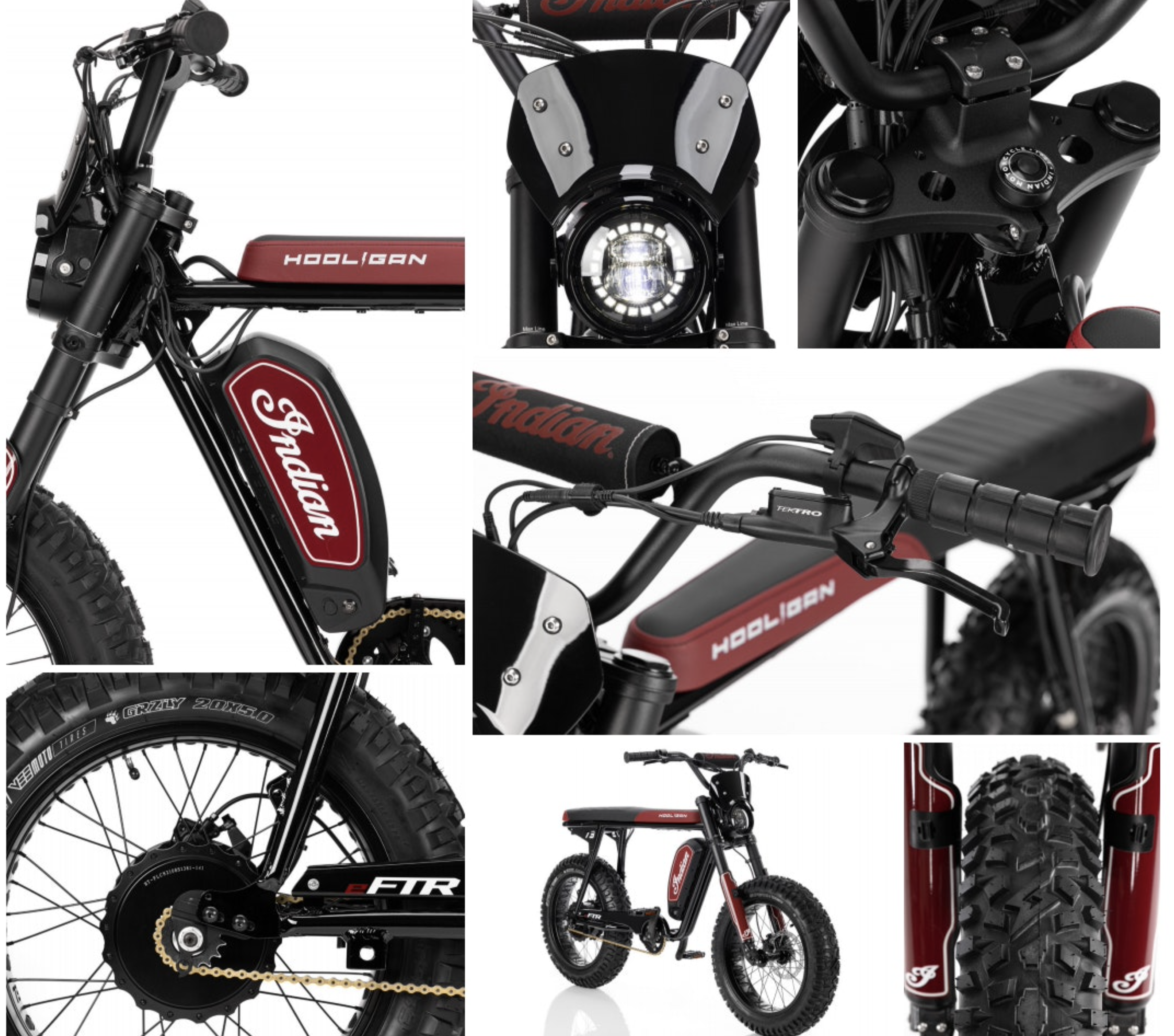 The press release tells us that the electric powertrain, quality suspension, braking, and frame components are all SUPER73's back-slapping contributions, with Indian dipping their fingers in the proverbial pot and adding some moto-inspired functions, plus a bit of pretty stuff: The inverted front forks, moto-style bars, LED headlight with FTR-inspired wind deflector, and more aggressive tires all complement their choice to have this unit as a mid-height model.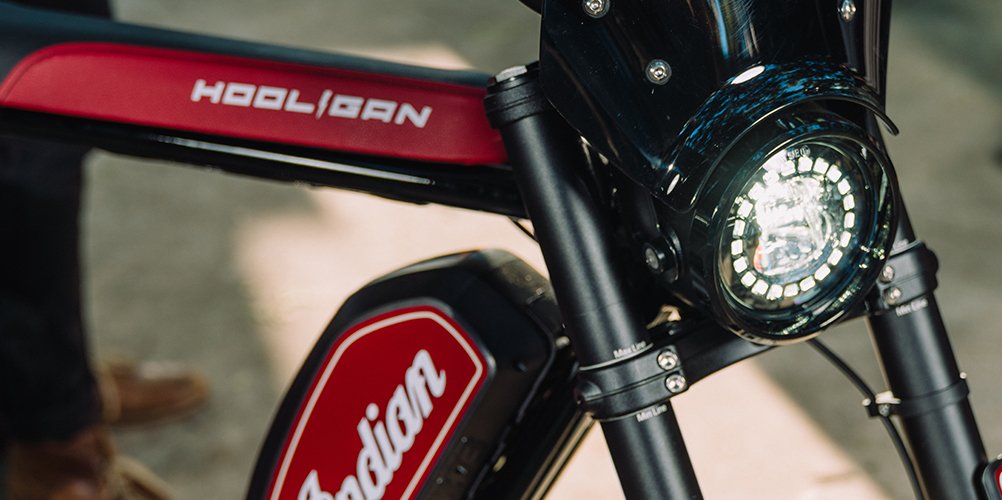 For Power specs, we have eyebrows raised in grudging approval; a 960-watt battery (unfixed) renders a very nice 40 miles of range at 20 mph – and that's without pedalling. In ECO pedal assist mode, that translates to more than 75 miles of range, with a top speed calculated at about 28 mph, should you choose the most aggressive mode offered on SUPER73's mobile app.
(A sidenote, that same app allows you to keep the bike within the laws of whichever state you're in, at whatever license is required, if any.)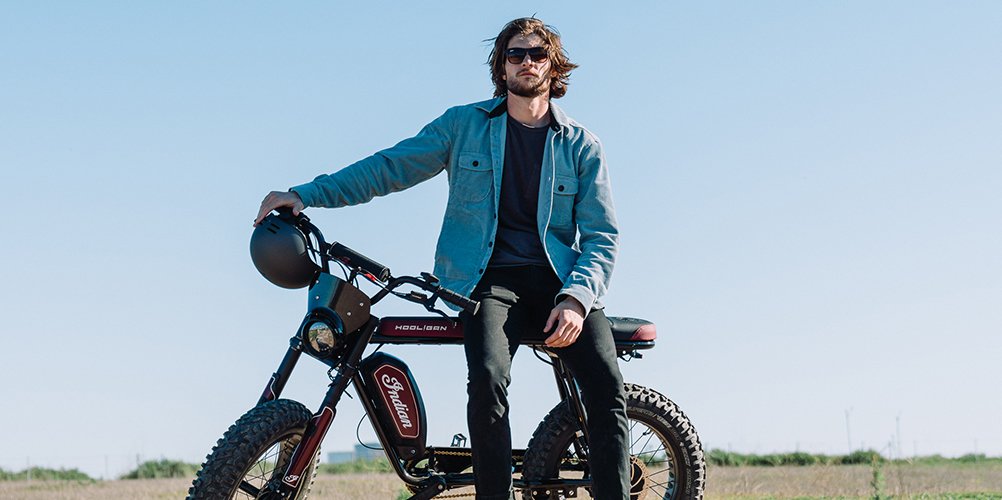 For comparison's sake, H-D's Serial 1 RUSH/CTY SPEED top model boasts a 706-watt battery (unfixed) capable of a very nice 25-115 miles of range (depending on the mode and terrain), with a max assistance speed calculated at about 28 mph and a $5,599 pricepoint – nearly $1,599 more than the Hooligan 1.2.
Here's the proper terminology for the drool-worthy bits, would you wish to take a closer gander:
A lightweight aluminum chassis

20 in. wire wheels

Hydraulic disc brakes

An inverted front fork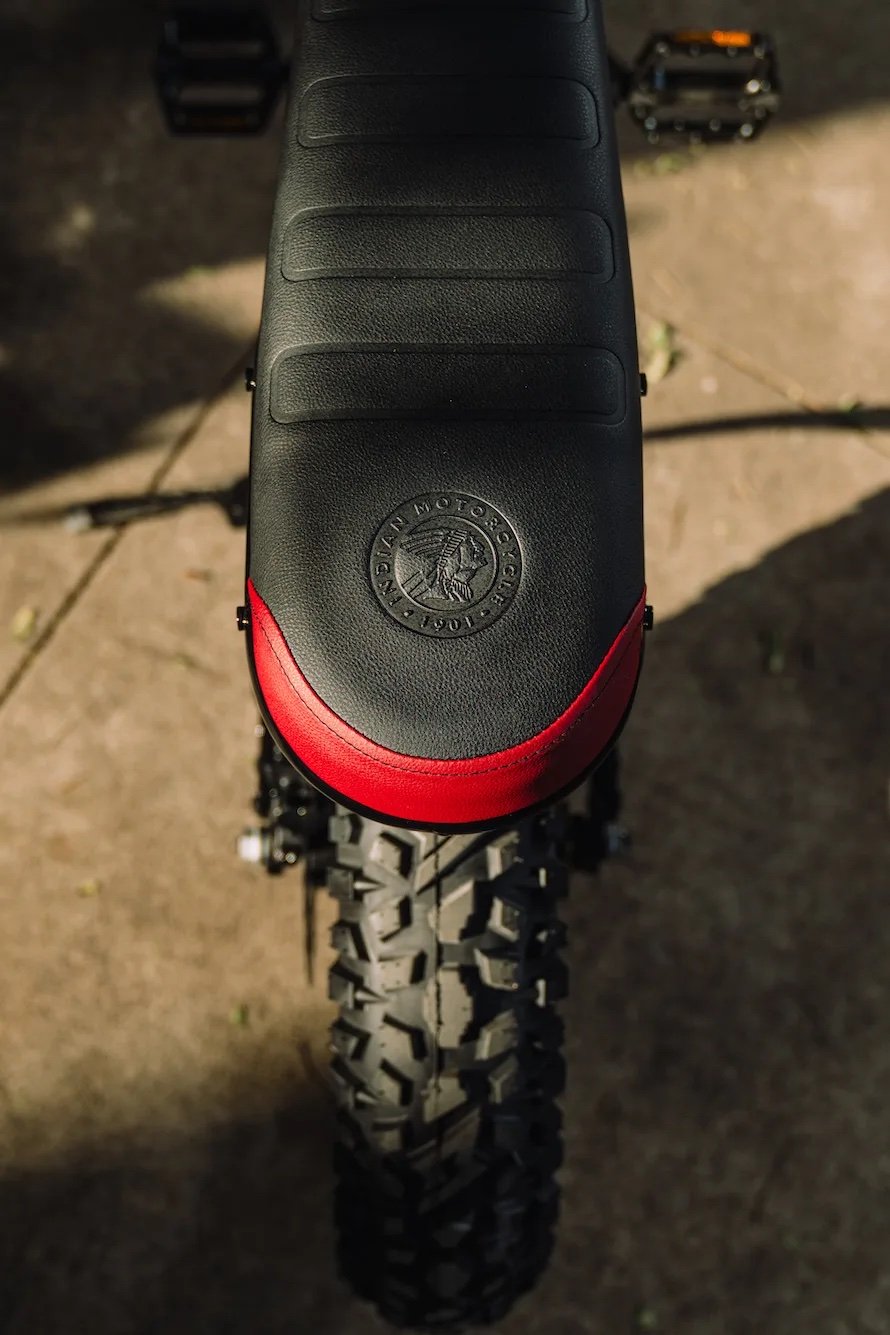 "With a rich heritage and racing DNA dating back more than a century, Indian Motorcycle is among a rare group of brands that can truly be defined as an 'American original,' and the team did an incredible job redesigning the SUPER73-S2 to capture the spirit of the iconic Indian Motorcycle brand," says Michael Cannavo, Co-Founder & CMO of SUPER73.
"As a company that lives and breathes life on two wheels, everybody at SUPER73 appreciates the significance of Indian Motorcycle's history, as well as its triumphant return and success in recent years. And that's why we're honored to align our brands with the introduction of the eFTR Hooligan 1.2."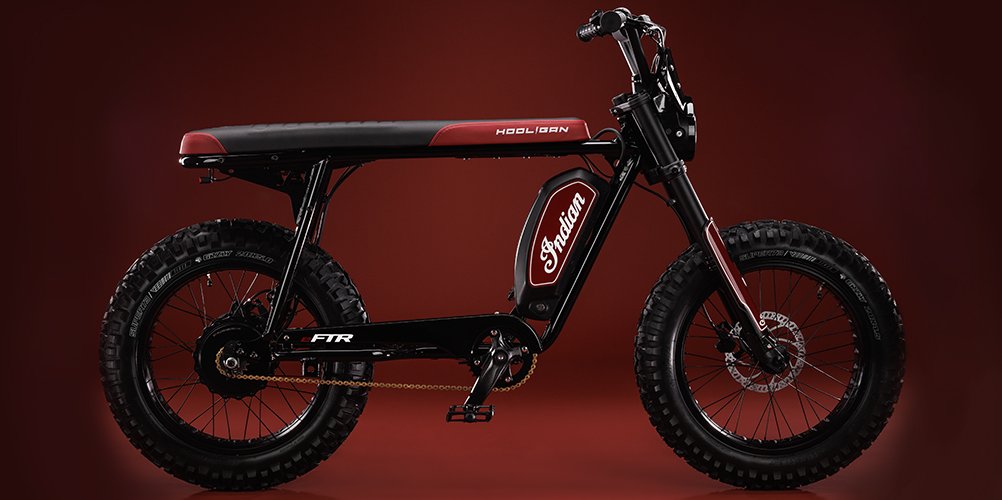 Expect the eFTR Hooligan 1.2 to hit the showrooms at the neat price of $3,999.99, axclusively available at Indian Motorcycle dealers across the United States and online at IndianMotorcycle.com.
*Media sourced from the relevant press kit, as well as
RideApart
*