Indian Motorcycle will join Honda and Harley-Davidson in offering Apple CarPlay to owners of 2020 Chieftain, Roadmaster and Challenger models with navigation.
Honda Goldwing was the first with Apple CarPlay in 2018 and Harley followed a year later with the software update to its Boom! Box GTS Infotainment Systems on their Touring models.
Harley-Davidson was the first motorcycle company to offer Android Auto in March and now Honda has added Android Auto to its Goldwing infotainment system.
Apple CarPlay and Android Auto allow riders to access some phone apps such as access Google Maps for navigation, traffic and weather reports, as well as some other apps such as Spotify.
Indian Motorcycle Australia & New Zealand National Marketing Manager Tom Mendey says the free update for Aple CarPlay is available now for owners with the 7″ Ride Command system.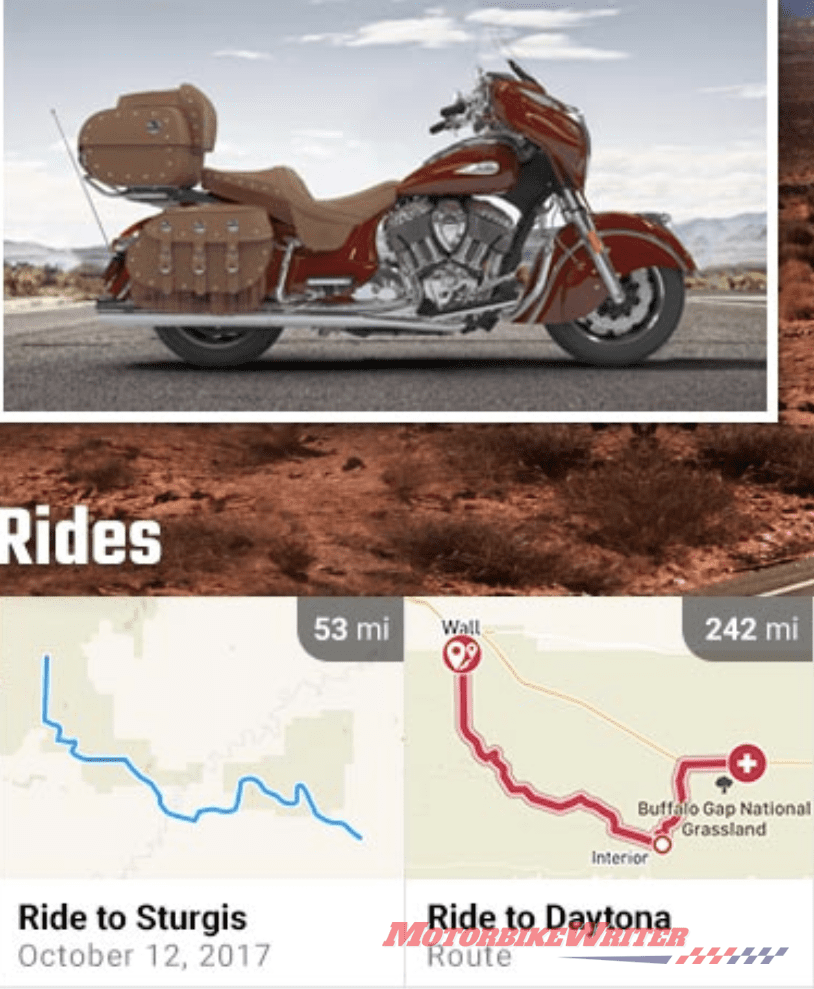 "It's free to do at home via the website provided and a suitable USB device or can be taken into a dealership for the update," he says.
To use the device, the phone must be plugged into the bike via its charging cable.
The screen will mirror the phone, allowing riders to access it through the touchscreen, Google Assistant voice control or a handlebar control.
It will also allow riders to stay up to date with the latest vehicle information; plan and track routes; share rides with others; and keep maintenance records.