The mean-looking blacked-out Indian Chief Dark Horse arrives in Australia in May 2015 at $26,995 ride away. Indian Motorcycle external relations manager Robert Pandya talks us though the bike's features in the above video.
That makes the solo-seated bike $2000 cheaper than the "entry-level" Chief Classic, even though it has all the same goodies such as ABS and cruise control.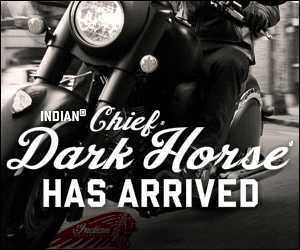 The Dark Horse should appeal to those who love the tradfitional looks of the Chief but find they are just too darned pretty and want something tougher and meaner looking.
Binary Options: The world's biggest binary options broker
This year, Indian made the Chief range even prettier with traditional two-tone pastel paint. It looks great, but it doesn't turn everyone on.
Brands such as Harley and Ducati have had a lot of success in the past with "dark" models with matte black paint and some riders love no other colour than black.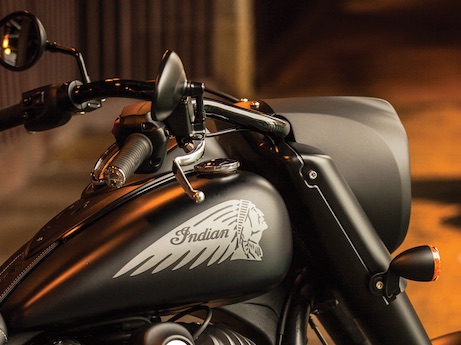 So Indian has listened and produced the Indian Chief Dark Horse with the same Thunder Stroke 111-cubic-inch engine, running gear and standard features such as keyless ignition, ABS, and dual exhaust.
But gone is any hint of pastel paint or chrome which saves about 10kg in weight.
Indian will also have about 40 dark accessories for the Dark Horse including ape hanger handlebars, air cleaners, fender struts, slip-on exhaust with black heat shields and exhaust tips, and black fender trim.Indian Chief Dark Horse
The original Dark Horse was built from 2010 to 2013, but this is the first Dark Horse under the new stewardship of Polaris Industries, owner of Indian Motorcycle.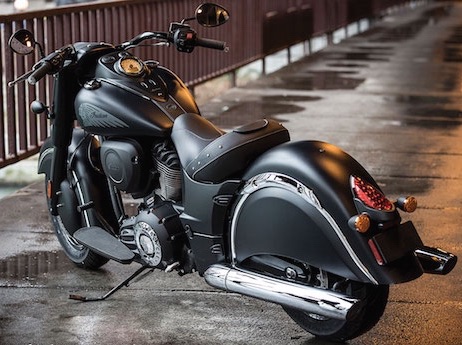 Marketing director Scott Meek describes the new Dark Horse as the "toughest Indian Motorcycle on the market".Indian Chief Dark Horse
"The Dark Horse is a bike that will separate its riders from the rest of the pack, and we think the Dark Horse Challenge will do the same," he says.
Indian is also rumoured to be releasing a "Springfield" model in August at the 75th annual Sturgis Motorcycle Rally. The name is a reference to the company's original home in Springfield, Massachusetts.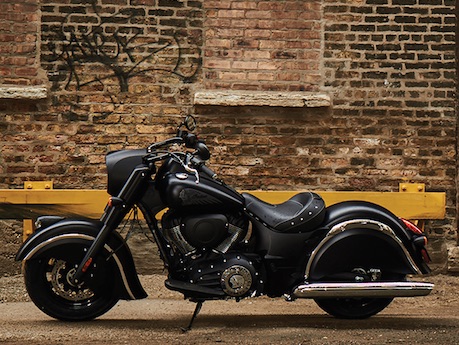 Indian Chief Dark Horse tech specs
PRICE
$26,995 ride away
ENGINE
Engine: 49˚ V-Twin
Displacement: 111 cu in (1,811cc)
Bore x Stroke: 101 mm x 113 mm
Compression Ratio: 9.5:1
Fuel Injection System: Electronic
Exhaust: Split Dual with Cross-Over
TRANSMISSION
Six Speed Constant Mesh
DIMENSIONS
Weight: 341 kg
Seat Height: 660 mm
Fuel Capacity: 21 litres
PERFORMANCE
Torque: 139 Nm at 3000 rpm
FEATURES
Blacked-Out Styling
Thunder Stroke® 111
Keyless Ignition
ABS Brakes
Cruise Control
True Dual Exhaust
Solo Seat
COLOR
Thunder Black Smoke