Dutch company Icon Motorcycles plans to hand-make new-age Triton motorcycles with Norton featherbed frames and modern Triumph 900cc engines.
Original Triton
The original 1960-70s Tritons were not factory models but private builds where enthusiasts mated the lithe-handling Norton featherbed frame with Triumph Bonneville engines.
Now Dutch company Icon Motorcycles plans to supply handmade Triton cafe racers for private orders with bespoke specifications. However, they won't bear the name "Triton".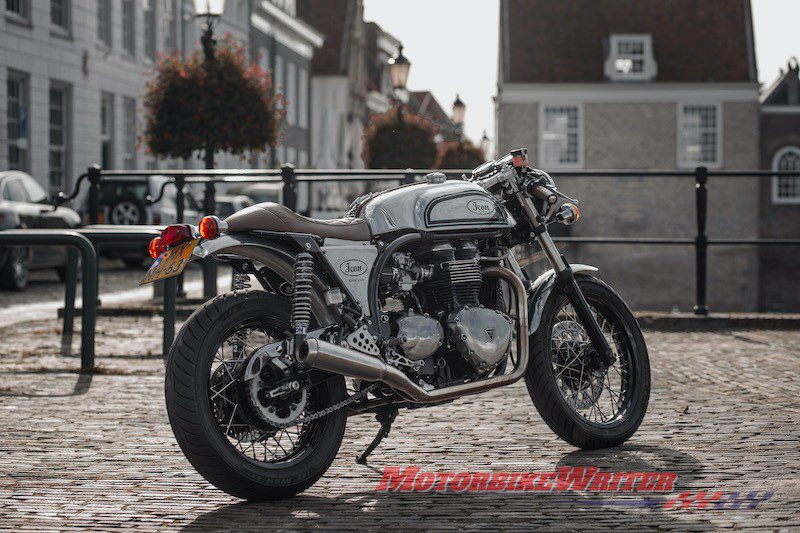 Wouter Pullens of Icon Motorcycles says the frame is special build.
"It's a replica from the famous Norton 'featherbed' frame of the sixties," he says.
They will use the air/oil-cooled 900cc parallel twin from the previous model Thruxton, so it's not liquid cooled and doesn't have an ugly radiator.
He says the "Triumph engine is standard, not tweaked", so that means 51.5kW of power and 71.8Nm of torque.
"They are available in the second half of this year, I expect about July," he says.
"This is depending on the final inspection/approval of the Dutch Government."  
There is no word on pricing because each bike will be handmade to order, but Wouter says they can can "ship to every country".
As a bit of a guide, Triumph 900 models cost around $15,000 while Norton 961 models cost more than $30,000.
So we expect they will cost around the Norton prices, or more depending on how much exotic kit you want to add.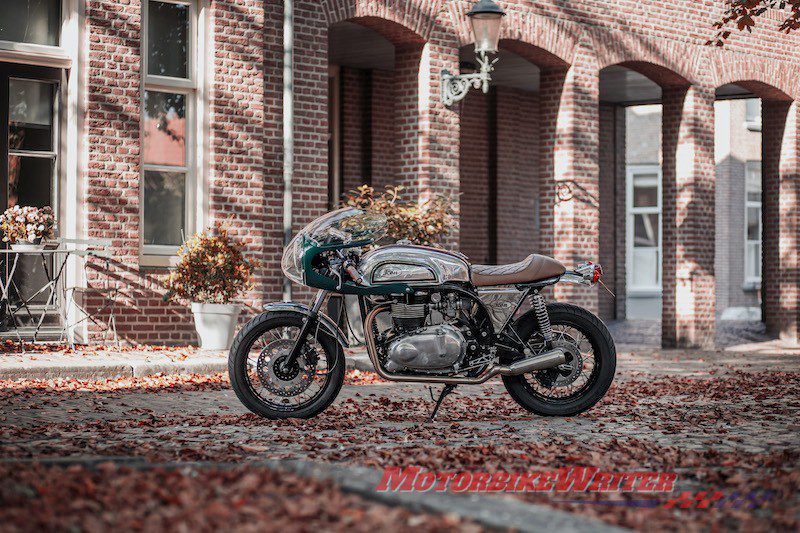 Hyperbole
Icon Motorcycles says the original Triton was "perhaps the most influential motor movement the world has ever seen". 
Certainly the cafe racer seem was seminal, but they may be overstating the case a bit.
Here's more hyperbole from their website:
Icon motorcycles guarantee you exclusivity as exclusivity is intended. You invest in craftsmanship and quality. We see every Icon engine as an investment in life that only becomes more beautiful with the years. You never really own a motorcycle really look after it for the next generation. Authentic hand assembled engines , we create an interesting investment . This is how we achieve our goal, creating rare motorcycles for the owner. Because of the exclusivity and rarity we create, you are guaranteed a right investment. Courtesy is timeless class, you must be able to enjoy the ownership.

At Icon Motorcycles we don't just produce motorcycles, we go back deep into history. We let our hands do the work and lay our soul and salvation in every model, with the greatest care for the smallest details and that with only one goal let man and machine come together in perfect harmony.