Today's technology is not only changing the way things are being done all over the globe, it is leading a rampant pace of creativity for those who want to maximize the resources that they have access to. More importantly, technology is allowing people to travel to places that they have never gone before by using technology like drones to travel over the Niagara Falls remotely and much much more.
That said, drones are now being used to photograph all kinds of different exciting scenery and activities that people perform on a regular basis. One such activity that some people may like to record is themselves riding a motorcycle.
Getting started with this kind of project may not always be as simple as some people may think so it is essential that people do their homework well in advance. In fact, here are some important questions that they should get answers to before they initiate this type of recording of a motorcycle ride.
What is required to record yourself riding a motorcycle with a drone?
It is important to note that the types of tools needed to record specific activities can differ from one type to another. For instance, if an individual uses a drone to record aerial photography, they will need a drone that can be placed in an unmanned location. Meaning a low cost aerial vehicle may be the best option for the project that a person is working on.
In fact, there is one common aerial project that many people may want to consider and that is recording photos of a piece of real estate property. With this type of photo option, people can see every part of the real estate in a live virtual environment. Using the right type of drone, it will also allow people to ask questions whenever they have them about certain areas of the property that they are really interested in. Typically, if the person that navigates this type of drone is relatively good at what they do, they can take a consumer around the property in a manner that is best for suited for the potential investor (i.e. – remote personal customized guided tour).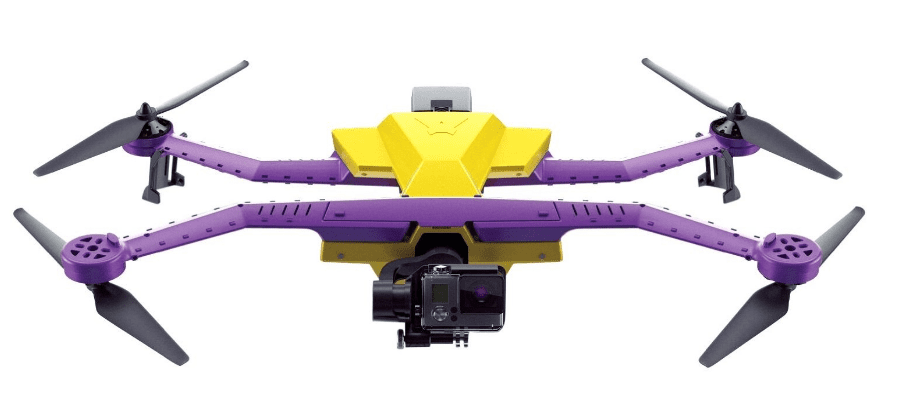 Dissimilar from aerial photography, taking a video of a motorcycle ride will also require a specific kind of camera equipment and considerations. In specific, the person will need to know what type of drone is required to do this kind of photography. Since the drone must travel with the person to get the footage needed, its a requirement that the person purchases the right type for maximum performance and capabilities.
For instance, one feature that is a necessity and not a luxury is gps programming. In many drone technical circles, this feature is better known in the industry as having follow-me functionality built in. In addition to builtin follow me functionality, here's a typical set up of equipment that the rider will need. (more on this at the bottom of this article)
Before getting started, the motorcyclist will need to determine how far the drone will need to hover up above them and at what angle. Once all of this equipment and specifications are in place, the drone can track the cyclist from start to finish.
(Also see this drone footage video from the Sturgis Motorcycle Rally.)
What regulations are there?
The regulations for this type of technology will vary from one location to the next. This is because each state can establish laws that govern drones in the areas in which they reside. Since this technology is becoming more common, some of the rules and regulations are yet to be established. It also appears that the rules and guidelines for using the drones are moving quite slowly as the are being developed. In fact, according to some creditable news resources some areas are far behind schedule.
In some states, however, the regulations made are being clearly expressed. For instance, in Boston, drones are completely banned from their races. These decisions have been made for more than one reason and that is for both safety and security. Further, because this kind is on the rise, stricter regulations are being mandated. Specifically, because the primary goals and concerns involves avoiding potential air traffic collisions or invasions.
Even though drones can be a great asset in the surveying industry, the control of this technology has been put in place to ensure no one is adversely impacted by the latest and upcoming changes. With this in mind, before an individual decides to take out their motorcycle and their drone for a ride, it is important that they know what established regulations in their regulations are presently.
Why would someone want to film themselves?
There are a number of different reasons why an individual or a group of people would film themselves with a drone, while also riding a motorcycle. Even though this is an exciting sport that most people like naturally, one of the most common reasons is bringing others up close and personal, while they also reach the fastest speeds possible in the shortest time. In some cases, people may keep these videos for friends and family to see as entertainment at parties in their homes or the like. On the other hand, some motorcyclists may film themselves in a wide variety of different scenery and then post them online for others to view too. So, the reasons can be varied and based on individual preferences.
Also, because this technology is constantly growing and being used in many different setting, an individual may choose it as an opportunity to film their actions or reasons that may bring them financial gain. For instance, if the individual is good at doing different stunts with their motorcycle, they may find that they can use this type of video for certain types of video film productions. Simply put, as the technology advances and becomes more common, people can use these drones for a wide variety of situations and purposes.
Top 5 Drones to see when buying one for yourself: