Café Racers are something not everyone will ever own, and that's okay. These are special bikes, and should be built in a way that shows how special they are. To get the best out of them from a performance angle, and still have room to increase their looks, keep reading for a dozen ideas that will get you on the right road fast.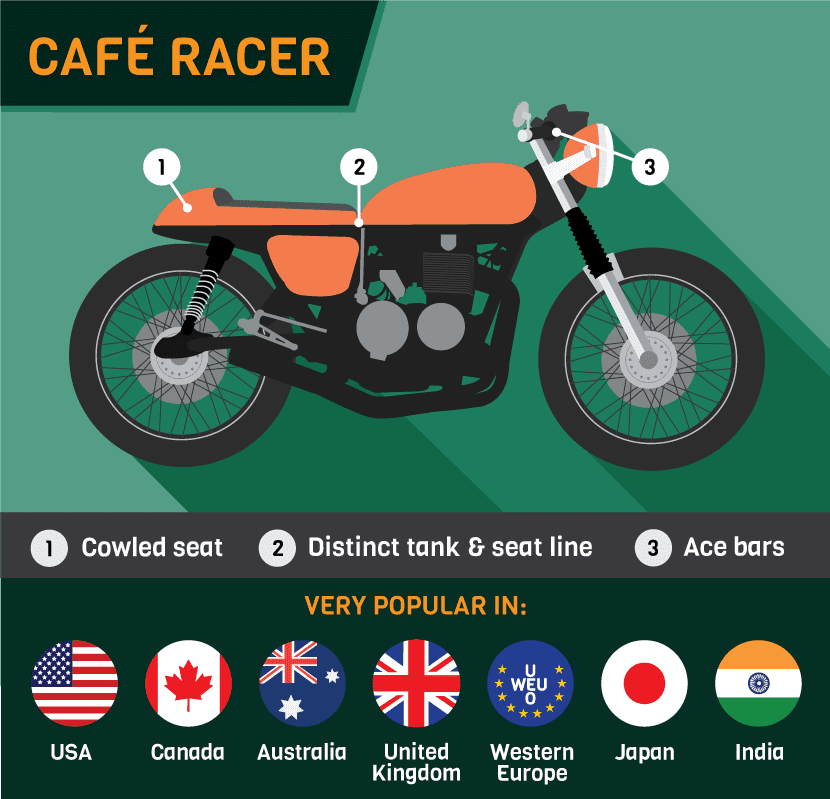 Source: Fix.com Blog
How to build your own Cafe Racer in 12 Steps
1. Make Sure You Start with the Right Bike.
Many Japanese bikes, like the Honda CB, are perfect for projects like this. Yamaha, Suzuki, and Kawasaki also have great bikes to choose from. Most are easily found, simply because their reputation as bikes as-is is trumped by others, except for the Suzuki – their secrets for being great rebuilds is already out. Check out these modern cafe racers.
2. Realize There Will be Issues and Problems with Older Bikes.
Being older has its problems for people, and bikes aren't any different. Unless you find your dream-bike-to-be locked away in some garage where it's been for the last few decades, you'll be working around problems that you might not be skilled in coping with and working around. Older bikes often have wire spokes, front brakes, flimsy shocks, and this wasn't the bad part. The set up on the mufflers and center stands could be downright dangerous, especially according to today's standards.One last thing on issues and problems – make sure basic parts are available now, and at a decent price.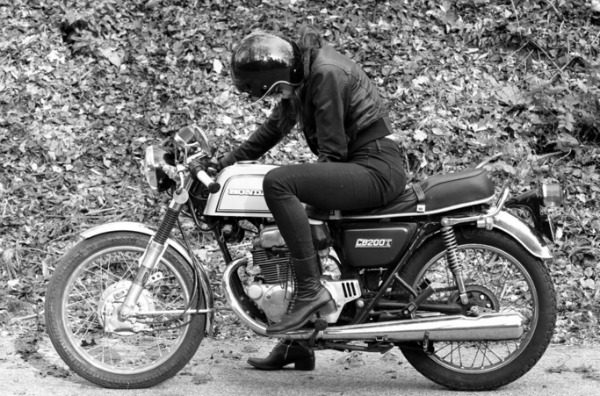 3. Rebuilding Isn't Enough – You Must Refine Your Own Work.
Rebuilding any bike is a task that comes with frustration and joy. Rebuilding an older bike also comes with safety concerns and handling concerns are right behind those. If you can't handle your bike well, safety can't be increased. Working on a bike that wobbles or seems otherwise floppy is a priority, especially before any decent ride with friends.
4. Finding Inspiration.
Keeping it true to your dream, where do you find the inspiration to keep your bike easy-to-handle and safe, but still look like your vision? Not everyone is into rebuilding an old bike, and few know the detailed secrets that you're looking for now.Look for races in your area, or travel to a couple, if you have to. Vintage racing is full of different styles and classes. Find one that reflects your bike's qualities. Look online for rebuild photos and images. Save them into a folder with a right-click of your mouse for use later. Details from these can give you ideas for tweaking later on. The Internet can also help you find old magazines that might be available online. Some you'll have to pay for a subscription, but that's just part of the cost of building your dream Café Racer.

5. Start Work with an Upgrade Series.
Upgrade basic items. Start with an inspection for cracks or any other damage, including rust, and then move on to the chassis. Changing the steering head bearings should come next although you can just replace the stockers if that's the only problem found during your inspection.Follow up on your upgrades by switching out the swing arm's bushing with solid bronze or even a special find – old, but still new stock parts.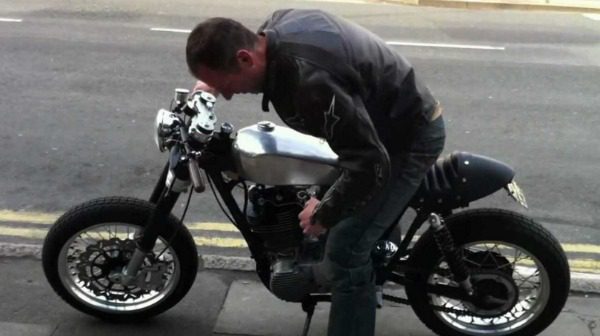 6. Suspension is a Vital Part of Your New Ride's Rebuild.
Don't forget this important aspect of your bike. You have to have this part done right or you'll regret it later. Matching the parts to your weight combined with your bike's, as well as the type of riding you're planning on doing the most. Some places will build you a pair of shocks that fit your exact specs, so this can be an option, too. Just be prepared for the cost, up front. Then move on to your forks. Adapting a different model's forks is always an option, too, just be aware that additional mods might be needed.
7. Reduce Weight Where Possible.
Everything counts when reducing the weight of your bike. Wheels, brakes, rims, and even the seat play a role in the weight of your bike. Switch out what you can while still paying attention to the look and style of your bike overall.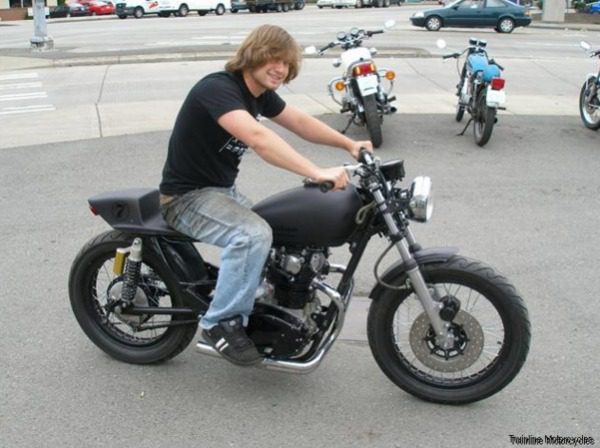 8. Your Tires, the Basis of Your Bike.
Most older bikes had stock 19" wheels. Change them out for today's standard of 18". This increases the handling and cornering, and also reduces the weight. It's only an inch difference, so you won't be much lower to the ground, but the handling will improve significantly.
9. Check Your Brakes.
Pay special attention to this aspect of your rebuild. Your safety can seriously be compromised when you don't take into consideration all aspects of then versus now on brakes. Larger discs can be used, but it's the master cylinder and the calipers' setup that needs your attention. Make sure the setup you are using allows enough brake fluid to be pushed through both twin calipers. Otherwise, you won't have brakes able to stop you when going at higher speeds. A trip to the races will show you upon closer inspection how to set these up correctly.
10. Timing is Everything.
Maintenance is never a thing of the past. Once a bike's rebuildingis done, it's time to start maintaining its ability to stay perfect. Timing must be set and reset, and reset again. Heads need work, chrome needs polished, and cleaned. Keeping up with maintaining your bike is an ongoing investment in your hard work.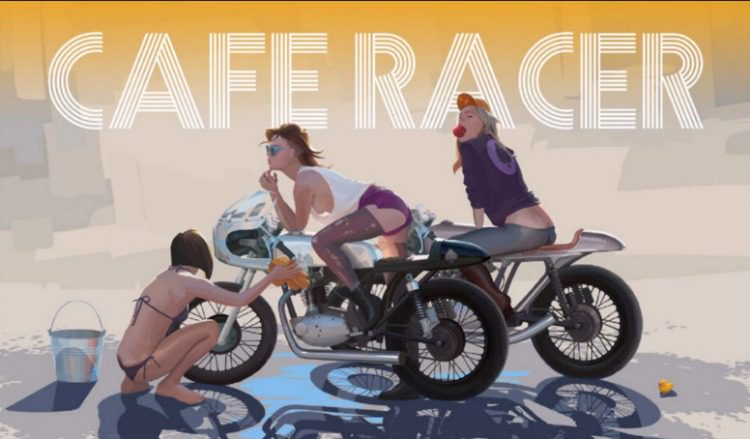 11. Rebuilding the Engine is One Way to Speed Your Bike Up.
Change out the cam, the carburetor with a nice kit, and add a round pipe, and you'll be much faster. Changing this can still allow you to keep the older look of the bike intact. Just make sure you pay attention to the details when hooking everything up.
12. Learn What You Don't Know from the Experts. Check out the races for the guys' tricks and tips that experience has taught them to save you time, and increase your safety. Pay attention to what they teach you so you can tweak your bike even further. Ask questions when you want more detailed info. Most won't mind answering your questions.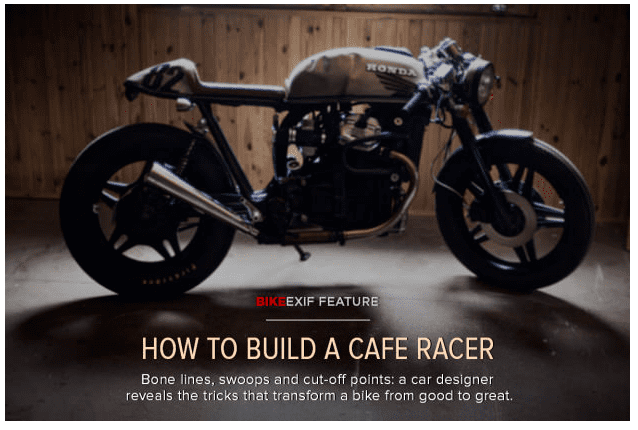 Many different parts can be changed out or altered to increase your speed and fine tune your bike. You can soon have a bike that matches, or exceeds, your expectations with some hard work, a bit of an investment, plenty of aggravation, and lots of patience.
See Also: