European electric scooter company Horwin Global has entered the Australian electric-powered two-wheeler market with the EK3 scooter.
Distributed by e-Motion Concepts (EMoS) of Brisbane Australia, the electric scooter offers a light electric vehicle and urban transport option.
The 2021 winner of the prestigious RED DOT design awards features modern design, smooth contours, bright colours and range of up to 100km.
The EK3 achieves a top speed of 95km/h and has a long 1320mm wheelbase and a 14-inch front wheel and 13-inch rear wheel for stability in the urban environment.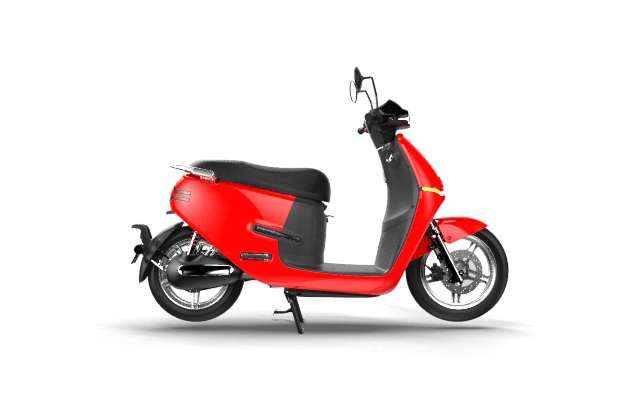 Australian retail pricing for the EK3 has not yet been finalised, but EMoS says it will be "very competitive with similar style and performance, higher end petrol scooters".
It's not a dinky-toy scooter, either, with generous dimensions (1900mm length, 690mm width and 1130mm height), space for a rider and pillion, and load capacity of 170kg.
The scooter is powered by a single 40Ah battery running a 6.2 kW motor that pushes it to 60km/h in six seconds with full torque of 195Nm as soon as you twist the throttle.
It can also be fitted with two removable lithium-ion batteries.
A monitoring system provides protection against over-charging, discharging, over-voltage, short circuit and monitors the temperature of the batteries.
Battery life is more than 1000 cycles and charging time is 3.5 hours using the supplied intelligent charger.
The EK3 also features USB smart phone charging, remote control and keyless start.
Since it is classified in Australia as a LC (motorcycle) category it requires a motorcycle license, but is LAMS approved.
Horwin Global, is planning to expand their presence in Australia further in the future with additions of other models, such as the EK1, CR6 / CR6 Pro.
EMoS  is looking for interested parties that would like to stock and retail the scooters in Australia.