The Honda VFR1200X Crosstourer adventure sports touring motorcycle has "returned", even though it was never discontinued.
It seems stock was "tight" last year, the bike wasn't included on many price lists and buyers had to order the bike and then wait for delivery.
However, Honda Australia spokesman Glyn Griffiths says the bike is "back" and the price is now a more realistic $17,499, which is about $3000 under its release price in 2012.
When the bike was launched, it was considered too heavy, too expensive and not as dirt-friendly as the opposition.
In the meantime, Honda has released low-priced and lower-capacity CB500X and NC700X adventure bikes, although still more road oriented than dirt.
While the Crosstourer and these smaller adventure bikes have been criticised for being more road-oriented, the bulk of riders who buy these big adventure bikes want them more for their all-road capability and comfortable touring, rather than any off-road or dirt-road capabilities.
And there the Crosstourer excels with the 1237cc, 16-valve, V4 heart from the VFR1200 pumping out 95kW of mile-chewing power and 126Nm of torquey brawn.
It also features long-travel suspension for soaking up the bumps, combined large brakes with ABS and no-maintenance shaft drive.
For 2015 the VFR1200X Crosstourer comes in two-tone silver/black metallic paint.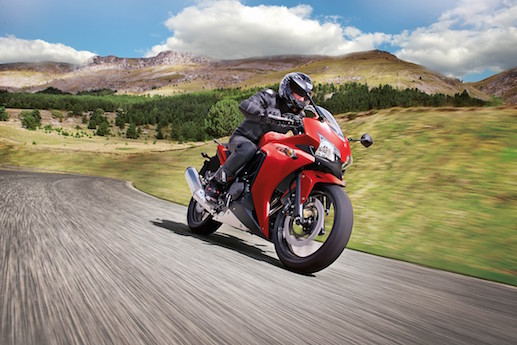 Meanwhile, Honda has dropped the non-ABS learner-approved CBR500R model and increased the price of the CBR500R ABS by $200 to $7999 plus on-road costs.
It is powered by a 471cc parallel twin and although it looks like a sports like, it features a low seat height and mid-hight bars for a practical riding position suitable for the commute and touring.
The CBR500R comes in red, black and silver.