No, Honda hasn't just released a six-cylinder CBX update, but a CB4X at the EICMA motorcycle show in Milan.
That's not to say they won't produce another CBX as they last year filed patent drawings for a retro bike that looks a little like its 1980s six-cylinder CBX with a bubble fairing.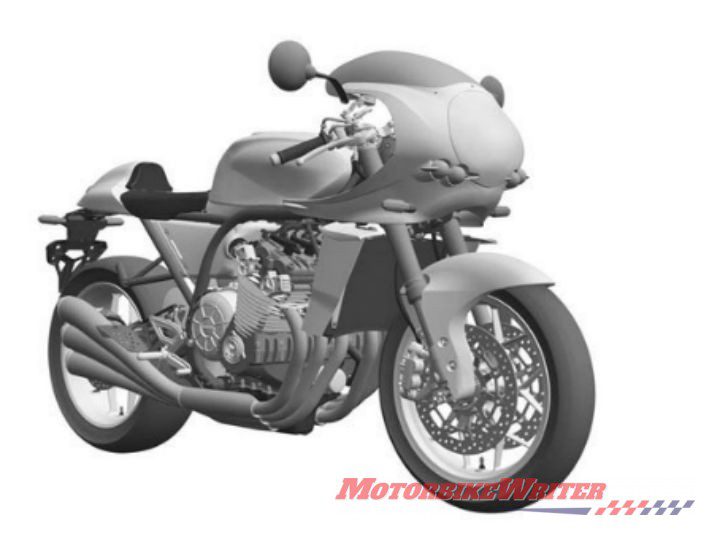 Meanwhile, the CB4X Concept has been developed to deliver "fun seven days a week".
They say it blends sports, naked and touring together. Doesn't look like much of a touring bike to me, though.
However, it does have an adjustable windscreen. 
It is powered by an an inline four-cylinder engine of unknown capacity. Hence the "4:" in the model name.
Looks like it may be an old 600cc engine which has possibly been downtuned to meet Euro5 emissions targets. Good way to use old engines. Ducati did that with its Scramblers.
The CB4X also features a diamond-shaped headlight, daytime running lights, aluminium subframe, sharp tail and 17-inch front wheel.
CB4X design
The bike has been designed by Valerio Aiello and his team of young designers at the Japanese company's Rome centre for design and research.
Honda's official press release says:
The CB4X features flowing, yet compact lines, designed to enhance the contrasting personality of a motorcycle that's born to use every day on urban routes, and on carving mountain bends or long journeys on the weekend.
The fuel tank hunches forward, like a cobra ready to attack its prey.
The Honda CB4X is an idea dedicated to those riders who live for sports riding – but don't want to give up the possibility of relaxing, two-up travel experiences whenever or wherever.