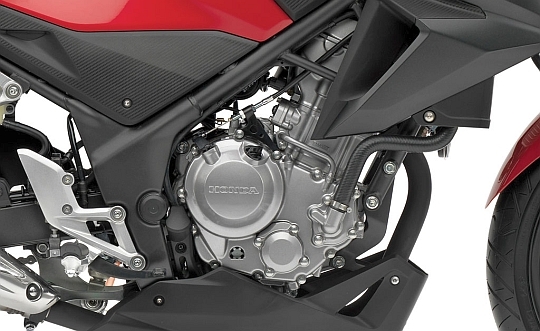 Honda Australia has again recalled the learner-approved CB300F naked and CBR300R sport models, this time over a possible engine failure.
The voluntary Australian Consumer and Competition Commission safety recall notice states: "Due to incorrect Quality Control during the manufacturing process, the engine crankshaft bearings may fail and cause the engine to stop suddenly and be unable to be restarted. If the engine stops suddenly while riding, the machine may become unstable and cause the rider to crash."
The affected bikes' VIN numbers are: CB300F (MLHNC52U3F5100001 to MLHNC52U9G5200248) and CBR300R (MLHNC51U5F5100003 to MLHNC51U7G5200699).
Customers are advised to take their motorcycle to their nearest Honda dealer "at their earliest opportunity" and arrange to have the motorcycle repaired "as soon as possible".
It follows a recall in 2015 of 23 models, including the popular new learner-approved CBR300R over a potential wiring fire hazard.
Recall notices are issued by the manufacturer through a voluntary industry code under the ACCC.
Despite hundreds of recalls by various automotive manufacturers, none has ever been mandatory.  All have been issued by the manufacturer.
While any recall is not good news for the manufacturer, it shows that they are largely diligent in fixing problems.
If you believe there is an endemic problem with your bike that should be recalled, contact the ACCC on 1300 302 502.
To check whether your motorcycle has been recalled, click on these sites: