Honda Motorcycles will reveal a new "concept motorcycle model" at the Osaka Motorcycle Show on Friday (March 21). No word on what it is except that it will come in two model variants.
It will be part of a "We Love Bikes" model blitz with 24 Honda motorcycles on show. They include planned production models such as the Goldwing F6C or Valkyrie "street muscle cruiser" or stripped-down Goldwing, PCX scooter, CBR650F and CB650F, as well as updates for the CBR250R and CB400 Super Four, plus the return of the CB1300 Super Bol d'Or.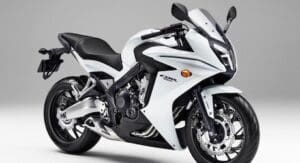 The last Super Bol d'Or model ran from 2005-09. It has a 1980s retro look that was probably a little before its time. While 1970s Japanese bikes are starting to fade out of popularity among collectors with prices now coming down, the next wave of collectable bikes is expected to be early 1980s models. With its tri-colour colour scheme, the Super Bol d'Or fits right into that 1980s look, albeit with modern technology such as the LED headlights. It also gets new bodywork, new wheels and, thankfully, a six-speed gearbox, making it a true sport tourer. The bike is named after an annual French motorcycle endurance race that started in the 1950s.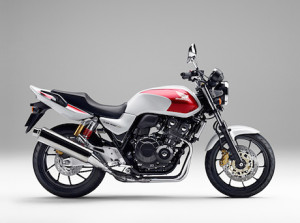 There is no word yet on whether the Super Bol d'Or will be available in Australia. While some may appreciate its retro cool looks, it may suffer the same lack of interest in the retro '70s chic of the CB1100 which has been deleted from the Australian market.
However, Honda Motorcycles Australia says we will be getting the Valkyrie and the 650 models in the coming months. The CBR650F is a fully
faired, mid-sized sports model and the CBF650F is the naked version. They are powered by an inline four-cylinder engine but they will not be restricted for sale under the Learner-Approved Motorcycles Scheme.