Learners or "down-sizers" continue to dominate the motorcycle sales figures, according to the the third-quarter results released by the Federal Chamber of Automotive Industries.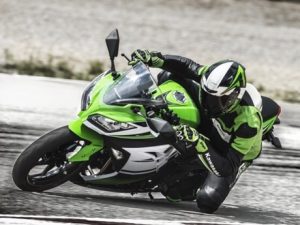 The top-selling bike was again the Honda CT110, followed by the Ninja 300. But the gap is narrowing to Honda's CBR500R which increased sales 44.2% to 1502 for the year to date, while Ninja sales are slumping 21.4% to 2146.
In a recent article, FCAI motorcycle spokesman Rhys Griffith says the rising polarity of learner-approved motorcycles may have more to do with people downsizing than new riders coming to the market. He used a specific example of riders realising big-bore adventure bikes may not be any more fun that a robust 650.
In an interesting turn, the latest stats show adventure bikes following this exact trend with the Kawasaki KLR650 remaining at the top, but the new water-cooled BMW R 1200GS – the biggest-selling bike in Europe – sliding from second in the past year to fourth behind the BMW G 650 GS and another of the Honda 500s, the CB500XA.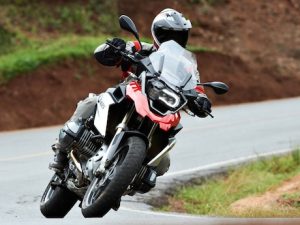 As for the rest of the motorcycle sales figures, they are pretty much the same as the past few quarters with Honda on top, road bike and ATV sales up slightly (3 and 4.4%), off-road down 3.5% and scooters slumping a massive 19.1%.
Total sales are down 0.8% which is marginally lower than the last quarter at -0.5%.
Once again Honda was the biggest seller, followed by Yamaha, Kawasaki, Suzuki and Harley-Davidson whose Softail Breakout continues to sell its tyres off. The big cruiser costs almost $28,995 on the road, yet it is the seventh-best seller surrounded in the top 10 by pee wees and small-bore trail bikes and LAMS machines.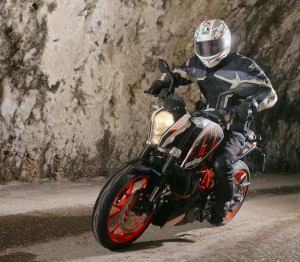 KTM was a standout performer with a 98.3% increase in road bike sales, thanks to its 390 Duke. However this was offset by a 4.7% drop in off-road sales for a total 6.8% rise.
Despite a 2.9% decrease in BMW R 1200 GS sales, the company recorded a massive 33% increase in sales, mainly for its GS Adventure, S 1000 RR sports bike and R 1200 RT tourer.
Other top performers were Ducati up 12.5% and, of course, Indian who started selling late last year and has recorded 241 sales so far this year with the Scout and Roadmaster about to arrive.
Releasing the 2014 third quarter motorcycle sales figures, FCAI Chief Executive Tony Weber said Australians purchased 79,548 new motorcycles, all-terrain vehicles (ATVs) and scooters between January and September 2014; only slightly less (0.8 per cent) than in the same period in 2013.