Honda Australia has issued an urgent recall for its Goldwing and F6B motorcycles over problems with the brakes which could cause the brake disc to overheat and start a fire.
The Australian recall notice says the problem is caused by prolonged exposure to certain types of brake fluid.
This could lead to a reaction between the fluid and the brake hose material.
"The resultant 'residue' can obstruct the return gallery of the secondary brake master cylinder, causing it to bind and overheat," the notice says.
"If left unattended, the brake disc may become so hot it could cause a fire and may pose a hazard to a consumer."
Owners have been advised to arrange for their bike to inspected and repaired, by their nearest Honda Dealer, "without delay".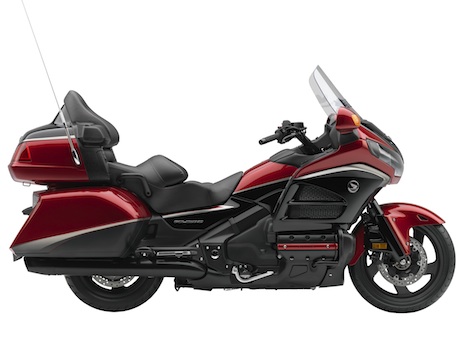 To check whether your motorcycle has been recalled, click on these sites: