I hate to tease, but the Honda CB1100 now comes with ABS and a sixth gear … but Aussies won't be getting the retro-flavoured bike.
Honda Motorcycles Australia discontinued the model last year over poor sales and "at this stage" there is not a plan to re-introduce it here, according to company. It's a shame, but maybe if people make a noise about it, they could change their minds. Meanwhile, we will have to content ourselves with buying old CB750s.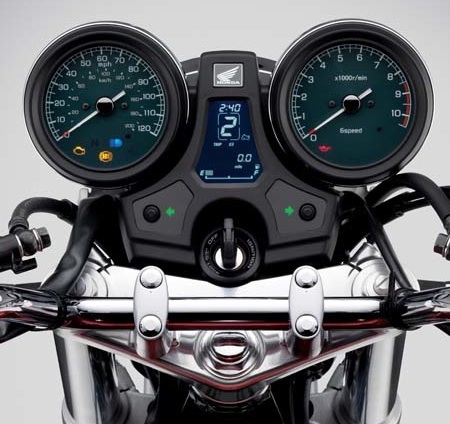 The 2014 CB1100 not only comes standard with a six-speed transmission but also updated instruments with an economy readout, trip computer and gear-position indicator. It's retro with a nice touch of modern. Meanwhile, there is also a Deluxe model which adds ABS, a 2-litre larger fuel tank, four-into-two exhausts, a retro stitched seat and restyled side covers. The CB1100 bike has just been released in the USA, while Europe will get the updated version.
I rode the CB1100 a few years ago and loved it, except for the missing sixth gear which would have given it better fuel economy, which would also have given it better touring range. Now it gets both a sixth gear and a bigger fuel tank so you could easily take it interstate for a few days and reel in the years. I think it could still do with wire wheels, though.