Hollywood legend Ann-Margaret is now 73, but still loves nothing more than hopping on her lavender-and-daisy Harley-Davidson and "caning it".
Ann-Margaret starred in a host of classic Hollywood films in the '60s and '70s alongside other motorcycle fanatics such as Elvis Presley and Steve McQueen.
However, the Swedish-born star says she didn't get her love of motorcycles and speed from them, according to a recent interview in Modern Times Magazine.
"My uncle rode bikes and when I was a young child, we lived very close to the Norwegian border so we'd travel from my village all the way over among the fjords and mountains," she says in the interview.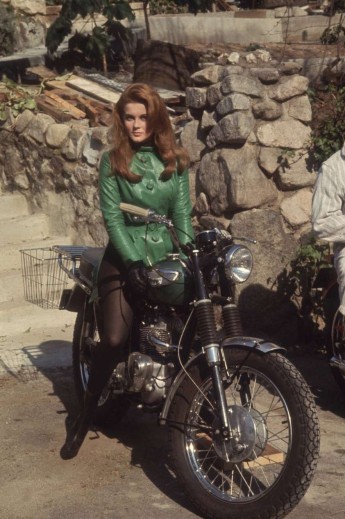 "I loved it, and later when I saw The Wild Ones with Marlon Brando, it just blew me away. I had to have a motorcycle. My father owned an Indian motorcycle, so he really couldn't say anything when I wanted one of my own."
At a recent 50th anniversary screening of The Cincinnati Kid in which she starred with McQueen, she confessed that the fastest she's ever gone is 120mph (193km/h), at 2am on LA's notoriously twisty Mulholland Drive.
"There was hardly any traffic," she says.
Paramount Studio obviously knew about Steve's and her love of speed and motorcycles because they were banned from riding their motorcycles to work or they wouldn't be insured.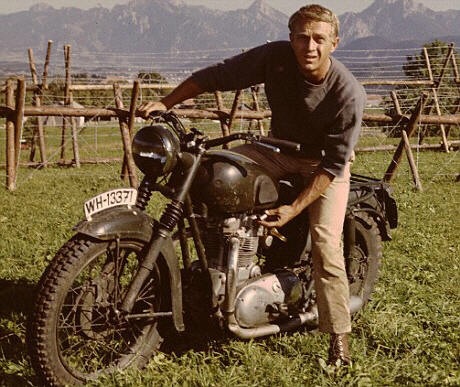 "Steve had such animalism; he was like a cobra," she says. "Like me, he loved speed. I was single then and rode a Triumph 500. I could identify with him because I'm a bit of a daredevil too. I love a little bit of danger and he felt the same. I remember Steve told me: 'Let them stay nervous, that's their job.'"
Ann-Margret says she never watches her movies and has seen The Cincinnati Kid just once in the past 50 years, preferring to go for a ride on Harley.