It wasn't until I rode with the HJC FS15 AIR helmet on a race track that I discovered its greatest virtue.
Those who have ridden on a race track will know that feeling of being strangled by your own helmet straps as you pass the starting line at speeds that would have you executed if you were on a public road.
Helmets seem to be made for normal road speeds and when you go above 200km/h, they all tend to lift.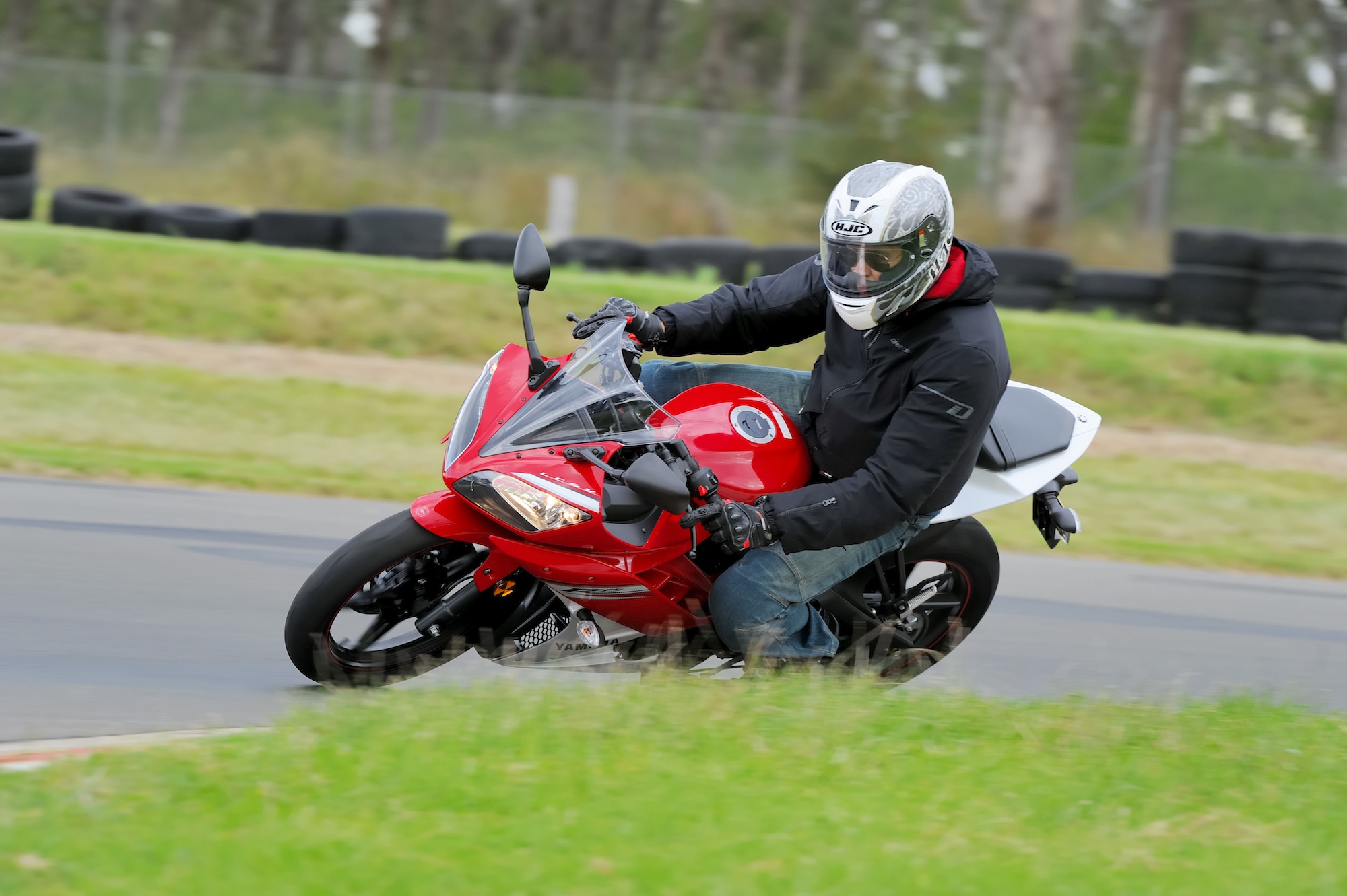 That is, unless you buy expensive aerodynamic race helmets or you are willing to jam on a helmet a size too small for your head.
Ever noticed how the cheeks of racers look puffy when their visor is up. That's because they are being pinched by a tight-fitting helmet.
Sure, it won't lift at speed, but it also won't be very comfortable for long. Remember, MotoGP riders only do about 22 laps.
But riding around all day and everyday with a tight helmet is enough to give you a headache.
This HJC is called an AIR helmet because it has pump-up cheek inserts.
So you can wear the helmet all day and feel quite comfortable, then go to the racetrack and it won't try to pull your head off on the main straight.
American Ben Spies, 2009 World Superbike Champion and Moto GP racer, wears one and I am yet to see his head fly off.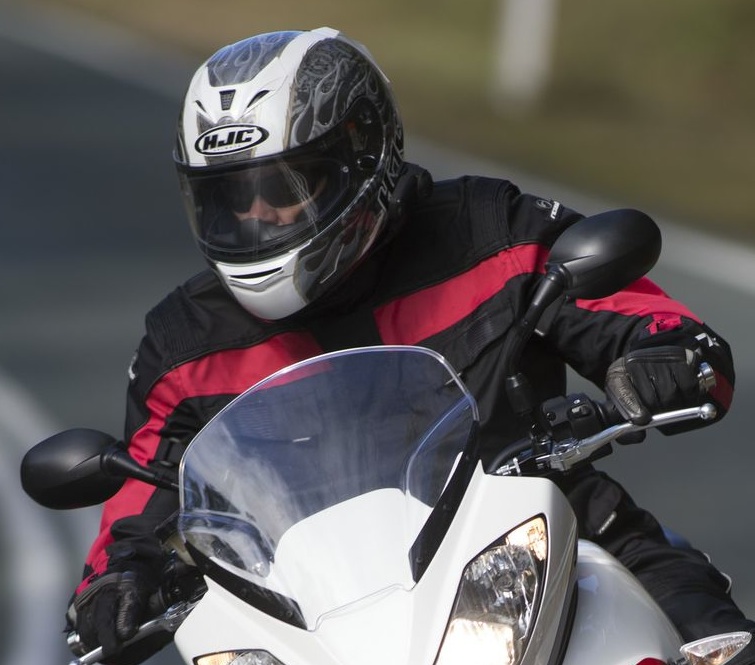 Inside the front jaw section are two soft buttons. One is a pump that pumps up the cheekpads and the other is a release valve. It's quick and easy to pump up and let down.
Another benefit of the pump-up cheekpads is that it reduces the gap between your ears and the outside world, so it makes the helmet much quieter.
With the cheekpads deflated I find it's quite noisy, yet very quiet when pumped up.
In Australia, they all come with a free anti-fog Pinlock visor which is quick to fit and is magic for riding in wet or cold conditions.
In fact, they are so good, they should be mandatory in every road helmet. Maybe I shouldn't talk too loudly or the do-gooders might just enforce that.
Anyway, they are included in the box and you don't have to fit it if you don't want to, but it's a $49.95 free gift.
The helmet costs $399.95 in graphics and $359.95 for solid colours, matt or metallic.
It has a tri-composite weave shell using Kevlar, fibreglass, and Dyneema, the world's strongest and lightest fibre. So, obviously it's very light and very strong, although I haven't crash-tested it.
It comes in sizes XS to XXL.