There has been no more divisive group in motorcycling since the Hells Angels of the early 1970s than the current crop of hipsters.
Motorcycle riders are a minority group, much feared, misunderstood and loathed by the public. You would think we would be an inclusive bunch, but we aren't.
Sport bike riders hate cruiser riders hate dirt bike riders hate adventure riders, etc, and there is a lot of playful animosity between brand-loyal riders.
However, mention the term hipster to just about any other rider group and there seems universal condemnation and hatred. They will wince and whine, declaring them non-riders and much, much worse.
It's an interesting phenomenon.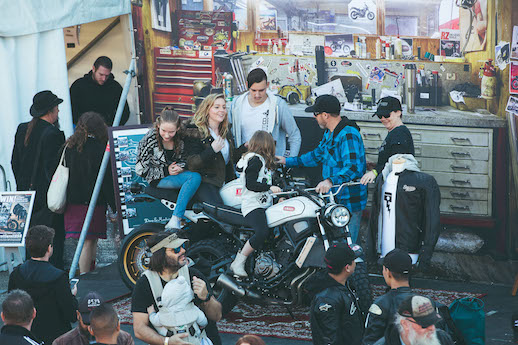 On the other hand, motorcycle manufacturers see this young brigade as potential buyers and targeted them with a range of models such as BMW's R nineT, Triumph's Bonnevilles, the Ducati Scramblers, Harley's Dark Customs, the Yamaha SCR900, Moto Guzzi's V7 and more.
Some have been very successful in roping them in, but largely hipsters buy old bikes and modify them into cafe racers, street trackers, bobbers and scramblers, rather than buying expensive, shiny new motorcycles.
Hipsters definition
The online Urban Dictionary describes hipsters as a subculture of men and women typically in their 20s and 30s that value independent thinking, counter-culture, progressive politics, an appreciation of art and indie-rock, creativity, intelligence, and witty banter.
They make no mention of motorcycles.
So we asked a bunch of motorcycle gurus (industry, brands, riders, rider representatives, etc) for their opinion on what constitutes a hipster and whether they are good or bad for motorcycling.
We'd also love to hear your opinions. Please leave your comments below.
When someone can define the term hipster for me. I'll be able to answer the question. The term is used loosely and generally used by older riders (who forgot what attracted them to bikes) to explain people who ride bikes to look cool. I don't know anyone young or old who chooses to ride a bike to look 'uncool'. 
Rhys Griffiths, Federal Chamber of Automotive Industries (motorcycles)
I think that this "new" tribe are welcome additions to the world of motorcycling. I am not sure they purchase too many new motorcycles, but growing the pool of riders is a good thing. Embrace the alternatives!
John Eacott, Victorian Motorcycle Council, BMW clubs Vic & Aust
They're part of motorcycling these days but generally have expectations beyond their riding ability; fashion is more important (HD anyone?) and style over substance.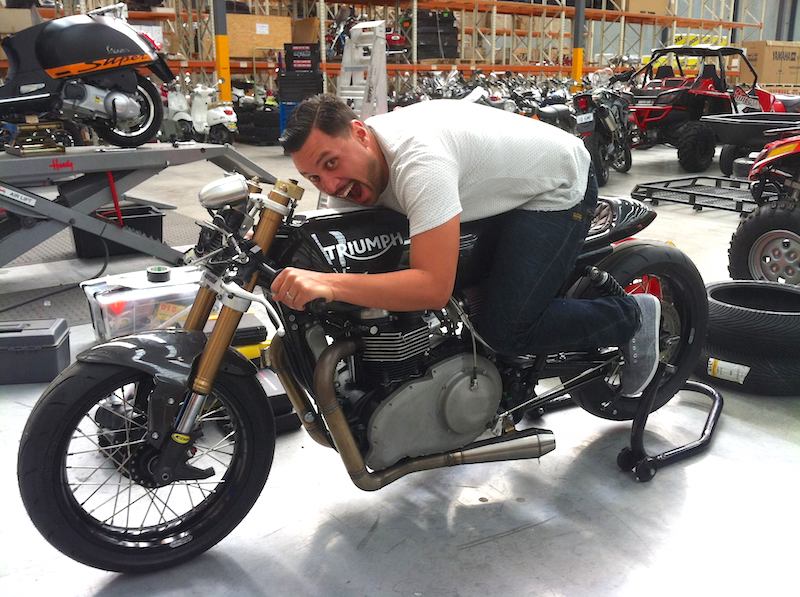 Chris Harris, Cafe Racer and Motorcycle Trader magazines editor
The term "hipster" is a cliched pigeonhole term used only by the ignorant and the mentally aged. So News Ltd. Hippies, greenies, bikies, wannabes, what's the difference? Must we stereotype and pigeonhole? As for the motorcycle industry, the "hipster" market introduces a new generation to bikes, most of whom would otherwise be on their phones and social media channels. Now they're on bikes (albeit if only temporarily) and promoting motorcycling via their networks. Old bikes are getting a new lease on life, be it customised or restored, which helps prop up market values, spare parts, thus an entire industry. Heck, they might even buy a new bike. How's Saint doing? I heard the owner recently celebrated his success with the purchase of a Ferrari. Does he ride motorcycles? There are bad apples in every cart. The trendies will always jump to the next trend, but many will stick with it and, most likely, evolve into 'real' (read: conventional) motorcyclists. One can only put up with clip-ons and Firestones for so long.
I think they are great for motorcycling. I believe in general there is less interest in motorbikes from newer generations, that motorcycling mainly engages baby boomers and x-gens. Hipsters bring a fresh new perspective and creativity, they engage millennials and are willing to experiment to customise bikes. Indeed their ideas feed back into mainstream models like the BMW R nineT, Ducati Scrambler, Moto Guzzi  V7 Racer and so on. That's a great new market for bike manufacturers.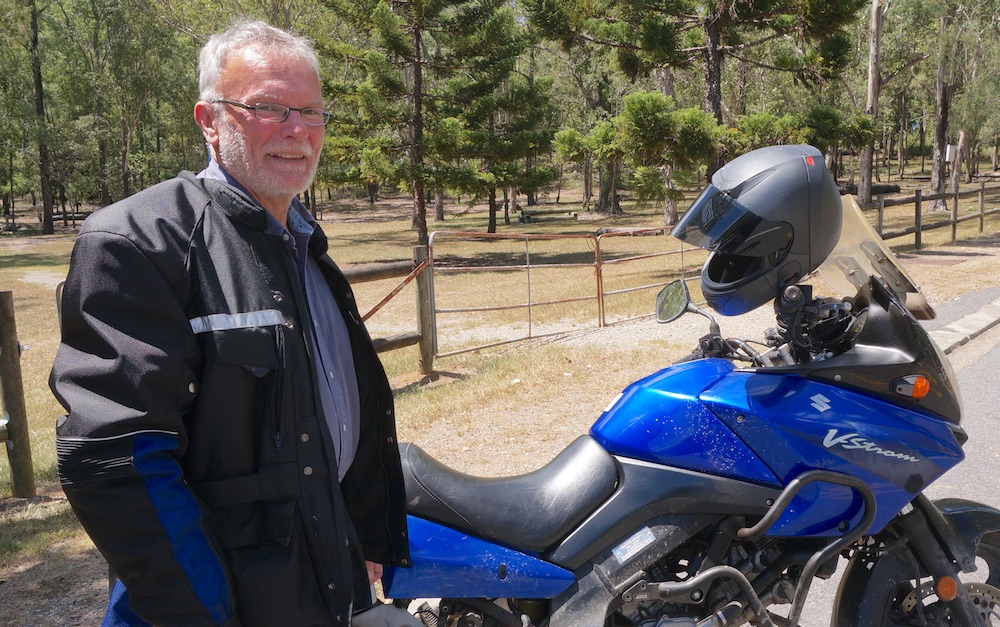 Hipsters are what they are. It's not about good or bad or pontificating on lifestyle. Motorcycling is tribal. Always has been. Tribalism is a strength and weakness. It's strength is with identity of those like minds who gather together. Its weakness is disunity in addressing government, eg scooter riders see little in common with sportsbike or adventure riders. Hipsters are non-conformist. But with what? An imagined stereotype? The observer casts their opinion and round in circles we go. They are also motorcyclists, in their own way, mercurial to their own whims. Good on 'em I say! It ain't the 1970s any more, or any fashions or attitude that's been. They are certainly welcome at the MCC of NSW, where all tribes can gather to discuss what's good for all tribes. It's not the place for those with their noses so far in the air, that they are about to fall over backwards. It's exciting to see the different tribes arrive, in their varied plumage and get down to business and get things done that incrementally, make things better for all riders Organisations like the MCCofNSW are for those with two wheels and a numberplate. It appals me to see one tribe being singled out for stereotyping. Like many riders under 40, Hipsters won't join a club, suspicious of opinionated old farts. Just as they should be. There are things happening in the world of hipsters. I can't tell you exactly what, but it's taking shape with new views and opinions that we would all be wise to note. Riders have always caused discomfort to conservatives.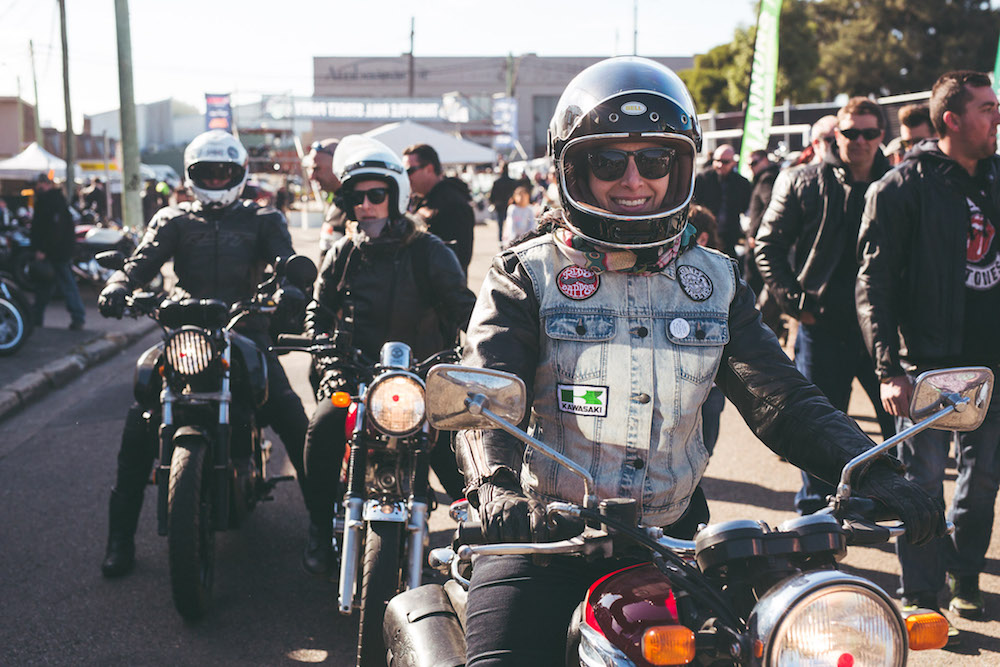 Stephen Broholm, organiser of Throttle Roll
The term is used so loosely in the motorcycling arena by salty riders it's laughable. The fact that in recent years many riders choose not to wear camouflage pants, biker vests or race suits whilst they ride the latest and greatest high-powered sports bike or cruiser has dismayed the old guard that don't get the fact that there is a big wide motorcycling community consisting of tribes outside of their own. They also don't realise that they too confirm to a definable tribe of like-minded riders, with similar bike styles and dress codes, it's just different to what they know, so it's easy to take a dump on what is perceived to be the trend of 'Hipsters' that are taking over their precious roads. Perhaps the manufacturers can confirm if the bikes they sell in the lifestyle sector are doing well in comparison to the rest of their ranges. Most of them have an offering in this sector. Motorcycle clothing manufacturers have also expanded into fashion conscious motorcycle wear. How much do they sell compared to their traditional ranges? I think they're good. More riders no matter how they look are a good thing. The fact that hipsters ride bikes that aren't cookie-cutter machines is great! Motorcycling will die if new riders won't take it up and adopt it as part of their lifestyle. Thankfully this doesn't appear to be the case, yet.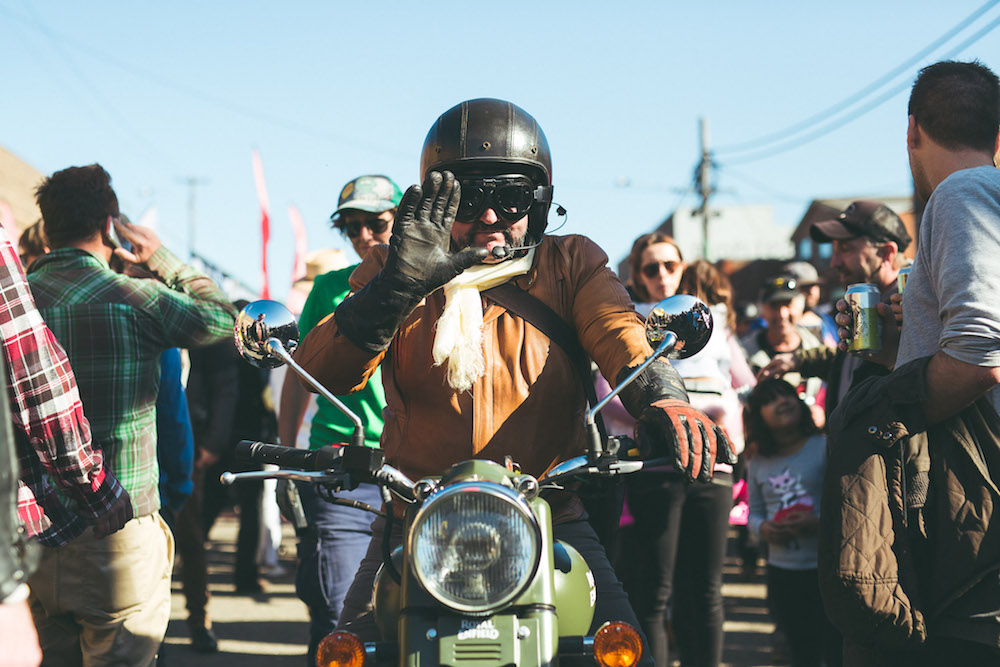 Hipsters are good for motorcycle and scooter riding. The more riders, the more economic power and political muscle our community has. The resurrection and rise of street bicycling in the past 20 years demonstrates that. Motorcycle and Scooter riders suffer restrictive legislation and punitive taxes. The more riders putting money into our economy, getting angry about bad laws and being seen reducing traffic congestion, enjoying the open road and beating the world's best in various two-wheeled competitions, the better off we all are. Some hipsters will get cold and quit riding. Some will get a fright and quit riding. Some will evolve as they discover this riding joy or that two-wheel satisfaction. In 1967, when I got an Enfield against the folks' orders, motorcycling was tribal but not as divided as it is in 2017. Riders respected each other whether wearing an oilcloth touring jacket, racing leathers or a bomber jacket with cut-off.
Personally, I am entirely indifferent to all the types of groups within motorcycling as I believe everyone dresses, acts and rides in a manor reflective of their clique. Hipsters are just another group in the list and they have their own style and persona to live up to. In terms of benefits to the community, hipster is the fad of the day and they'll bring more awareness and money into motorcycling so thats good but when hipsterism goes away, so will a majority of those people who adhere to its structure. PS: having a "manbun" in a helmet must be uncomfy as!