Australian boot maker R.M.Williams has joined forces with Parisian bike builder Blitz Motorcycles to make hipster biker scrambler boots costing more than $7000.
It's hipster biker fashion gone mad!
Here's the hipster video to match.
The men's and women's scrambler boots were launched at the exclusive Harrods department store in trendy Knightsbridge, London, together with a scrambler version of a Kawasaki W650 by Blitz Motorcycles.
Their media spin says the bike is a homage to mid-1900s Aussie drovers who shod their British parallel twin bikes with knobby tyres to herd sheep!
Scrambler boots
Meanwhile, R.M.Williams has recreated two versions of their original Motorcycle Boot introduced in 1993.
The Heritage Biker Boots cost $7095 and come in hand-selected Grade 1 crocodile skins or black New Zealand cowhide for $845.
Their spin release says the boots are "inspired by the Engineer's boots worn by post-war stockman and drovers when the use of scrambler motorcycles became commonplace on stations throughout Australia".
However, those drover boots wouldn't have cost almost five times the average weekly wage!
Mind you, the $845 black boots are pretty reasonable for boots that could be expected to last a life-time, like any R.M. Williams boots!
They have heavy-duty oil and acid resistant rubber treaded soles for grip and adjustment straps across the instep and tops.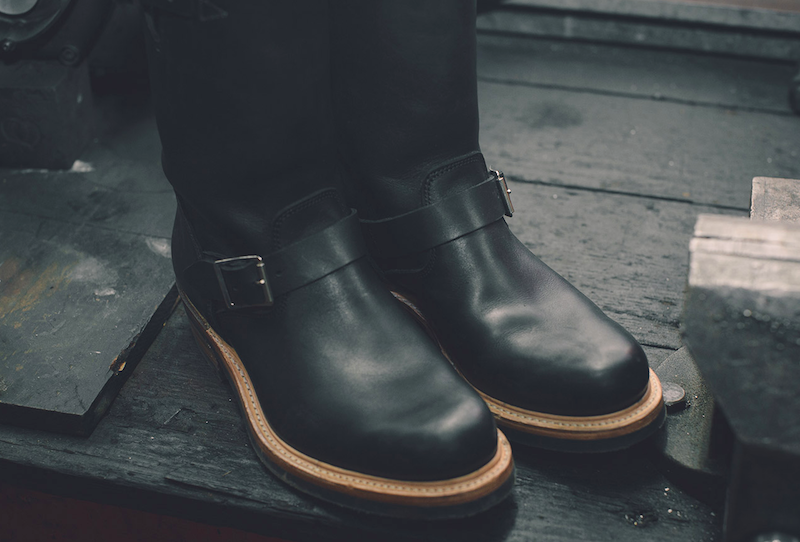 The company claims there are 85 hand-held processes involved in the making of each boot which are made to order, not held in stock.
Since the scrambler boots are made to order, they cannot be returned or exchanged.
Blitz scrambler
The bike also has a brown crocodile saddle, handlebar grips and tank straps handcrafted at the R.M.Williams workshop in Adelaide.
The front plate has RMW's initials and the race classification plate is numbered 32, the date R.M.Williams was founded.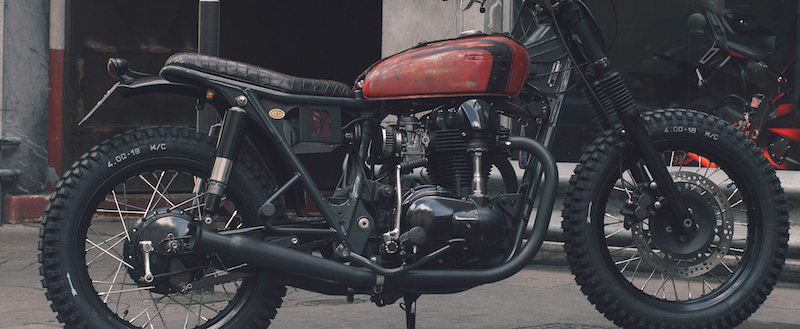 Click here to read about whether hipsters are good for motorcycling!
What do you think of these scrambler boots? Is it hipster fashion gone mad? Leave your comments below.