Australian motorcycle travel company World on Wheels is offering the first ladies-only tour of the Himalayas in 2018.
WOW cofounder Denise Ferris (pictured above) says she has been thinking about a "ladies-only tour" for some time.
"There are a lot more women who ride these days, so why not?" she told us when we interviewed her in December 2015.
Last year Denise planned to lead what she believes is the first ladies-only "motorcycle and soul safari" across the Indian Himalaya.
The original plan was for 2017, but the 12-night tour will now be held in July and August of 2018.
"The extra time ​also allowed me to make some enhancements to the itinerary," she says.
Women on the tour will ride classic 500cc Royal Enfield motorcycles across the Himalayan mountain range as well as taking part in yoga and meditation classes.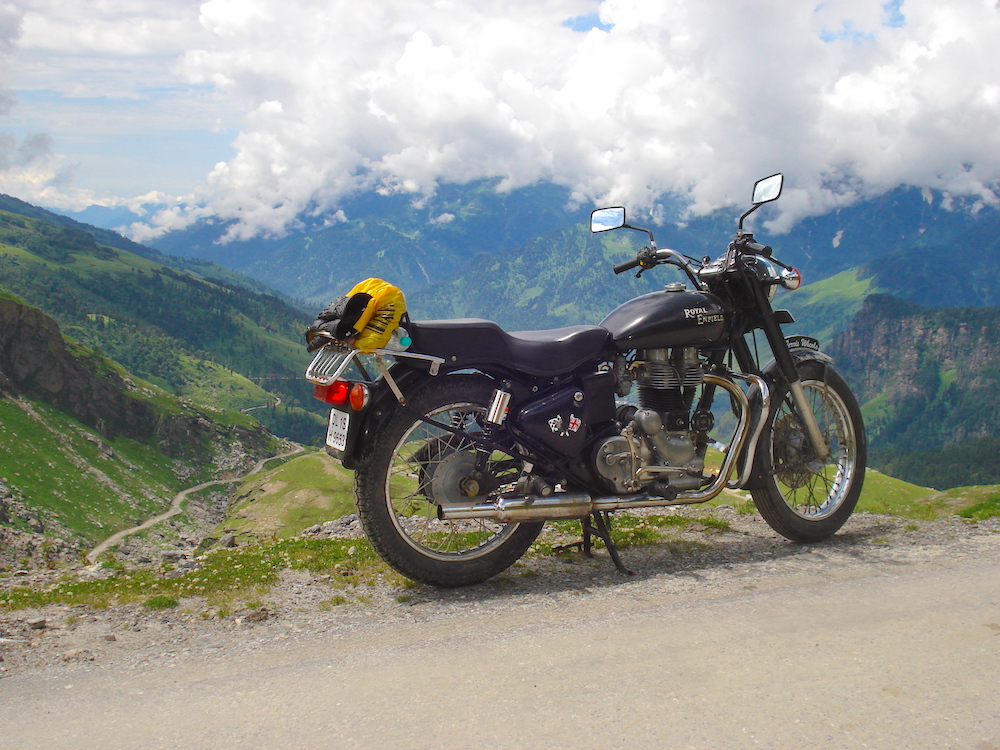 "It is an opportunity to breathe," says Denise who is one of the most experienced female motorcycle travel guides in the world.
As a co-founder of Ferris Wheels more than two decades ago with husband Mike, she has travelled the world extensively, running motorcycle tours on four continents.
She has now established a new business "Safaris for the Soul" under which she will run her all-women's tours.
"Maybe even some walking tours in the years ahead," she says.
"You will spend time in wonder, listening to the voice of your soul while absorbing the colour, the culture, the cuisine and the connection of India and her people," she says of the Himalayan tour.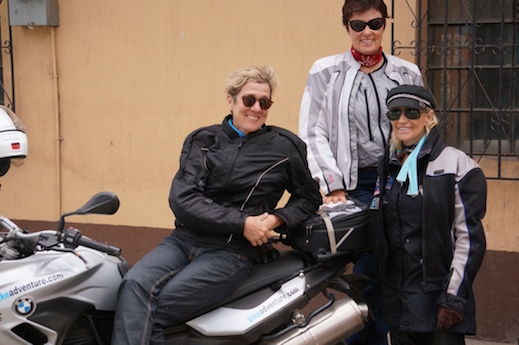 Rides will stay in boutique accommodation, contribute meaningfully to a local community, visit sacred temples and celebrate "all that women are".
The tour from July 26 to August 7, 2017, will cost US$7500 per person twin share.
Safari inclusions: Yoga/meditation teacher, bike rental, 12 nights in quality hotel accommodation, airport transfers, all meals, English-speaking guide, minibus support vehicle, mechanic, first-aid back-up, fuel, maintenance, repairs, third-party bike insurance and airfare from Leh to New Delhi at the end of the trip.
The price does not include international flights, taxes, personal expenses, tips, comprehensive travel insurance (about A$300-00) and visa (US$60).
Contact Denise for more details and bookings.
Himalayan Heaven – A Safari for the Soul
Day 1 Thursday 26 July Arrive in New Delhi and transfer to the Jaypee Vasant Continental Hotel for 2 nights.

Day 2 Friday 27 July Tour opening at Akshardam Temple. Afternoon relaxing and exploring New Delhi.

Day 3 Saturday 28 July Train to Chandigarh. Ride to Kasauli (65 km), Hotel Baikunth. Afternoon spa and yoga.

Day 4 Sunday 29 July Morning meditation. Ride to and explore Shimla (80 km). Staying at the Cecil Hotel.

Day 5 Monday 30 July Ride to Banjara Retreat, Shoja, Seraj Valley (160 km). Evening yoga and meditation.

Day 6 Tuesday 31 July Ride to Manali (115 km). Staying for 2 nights at Banon Resorts. Evening meditation.

Day 7 Wednesday 01 August Late morning visit to local yoga studio. Afternoon exploring Manali and relaxation.

Day 8 Thursday 02 August Ride across Rohtang La (3978 m) to Jispa (125 km) and Hotel Ibex. Evening meditation.

Day 9 Friday 03 August Morning practice. Ride to Sarchu (110 km), Planet Himalaya via Baralacha La (4830 m).

Day 10 Saturday 04 August Ride Taglang La (5328 m) to Leh (260 km), The Grand Dragon for 3 nights. Meditation.

Day 11 Sunday 05 August Morning relaxation. Afternoon at ARWW local community project. Evening practice.

Day 12 Monday 06 August Morning meditation. Ride (100 km) to Khardung La! (5602 m). Tour close and dinner.

On Tuesday 07 August fly to Delhi to connect with onward flights home or to extend your stay in India.

Total riding kilometres during the two week safari: 1015km.