Does helmet safety match how much money you spend on the helmet? It's an often-asked question that we try to verify with statistics.
The Bell helmets ad campaign of 50 years ago "If you've got a $10 head, wear a $10 helmet!" may have been true then, but is it now?
We could not find any empirical evidence of the correlation between cost and safety, only anecdotal.
In my own example, my expensive Shoei Hornet DS saved my head after I was run over by another bike.
And since you often pay more for special graphics for the same helmet in a solid single colour, cost isn't always related to safety.
But rather than anecdotes, we have gone to statistics to see if they reveal any safety/cost correlation.
HELMET SAFETY
It's very difficult to assess all the helmets on the market, so we have used data from two websites: the NSW Transport Accident Commission "Crash" ratings and the British SHARP helmet safety scheme ratings.
Both have comprehensive testing systems that provide overall helmet safety ratings out of five for each model.
The Crash site doesn't give prices and only lists 157 helmets, but it shows that full-face helmets are safer, and they are usually more expensive.
Nineteen full-face helmets scored four stars, 56 scored three and 16 two stars, while only 12 open faces scored three stars, 16 scored two and seven scored just one star.
Crash also rates helmet safety on "dual-purpose" models with nine scoring four stars, 13 scored three and one rated two stars.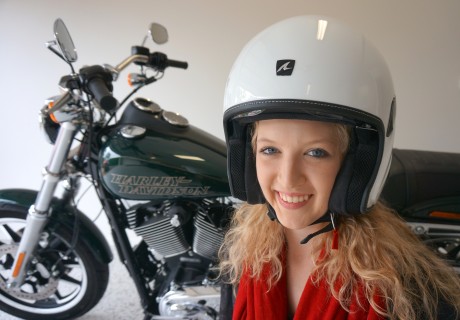 The more comprehensive SHARP helmet safety scheme is now relevant to our market as these helmets are European UNECE22.05 approved which are allowable across Australia.
So it should cover a range of helmets available here, as well as some that aren't. However, you can still legally buy them over the internet.
Not every helmet is tested and rated, but it gives a good cross-section of open, full-face and modular helmets.
An initial impression of the market is that most are reasonably safe, with 57% scoring four stars or more and 15% scoring one or two stars.
PRICE CATEGORIES
We then divided the helmets into three price categories up to £150 (about $A240), £150-£450 (about $A720) and £450 and above. The most expensive was the five-star AGV Pista GP at £799 ($A1300).
Most helmets were in the cheap category with 209, followed by 150 in the midrange and just 15 in the top sector.
And, as expected, the old Bell advertising slogan is true: The more money you spend, the safer the helmet, at least according to the SHARP ratings.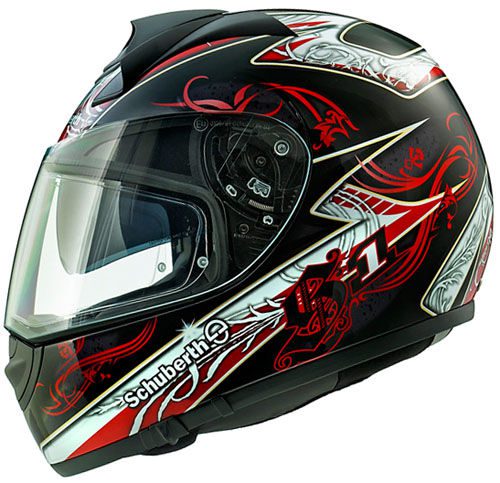 There were no one-star helmets in the top price category, while 46% top-scored, 20% rated four stars, 26% three stars and just one helmet, the £450 Schuberth S1 Pro, rated two stars.
Find out more Schuberth motorcycle helmets and the Schuberth C4 Pro.
So you can still pay a lot of money and not get great safety.
But while the statistics show the more you spend the more safety you get, there are some anomalies.
Thankfully, there are 17 helmets under £150 that top score (seven of which are Caberg), plus a whopping 42% with four stars and 29% with three stars.
In the midrange, there are 32% that top-scored, 46% with four stars, 26.5% with three stars and 7.2% with two or one star.
BEST AND WORST BRANDS
It is more difficult to assess which are the best and worst brands, as it depends on how many models they have.
For example, BMW helmets are not necessarily bad because they only have one helmet with five stars. There are only three helmets featured.
The most prolific helmet brand in the survey is Shark with 24 helmets and all but one scored four or more stars, making it the safest, statistically.
It marginally pips AGV with 20 out of 21 helmets rating four and above, then Caberg with nine out of 10, Bell with nine out of 12 and Shoei with eight out of 11.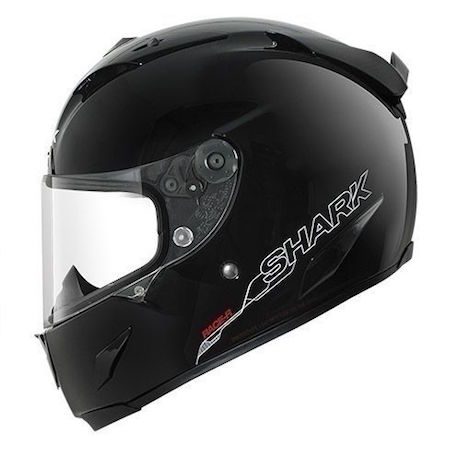 CHOOSING YOUR HELMET
However, you can't use statistics to buy your helmet.
Every helmet needs to be evaluated by the rider for a solid mix of price, purpose and safety.
So we encourage riders to check the above websites to check for safety star ratings.
Then it's a matter of getting an affordable helmet that fits your head. Remember, every rider's head is a different shape and helmets also have different shapes that present varied pressure points.