Just how much is your head worth? If it's $A6250 then you're in luck as that is also the price of the Berluti Veldt, the world's most expensive helmet.
It even eclipses the carbon-fibre Arai Corsair-X RC at $A5600.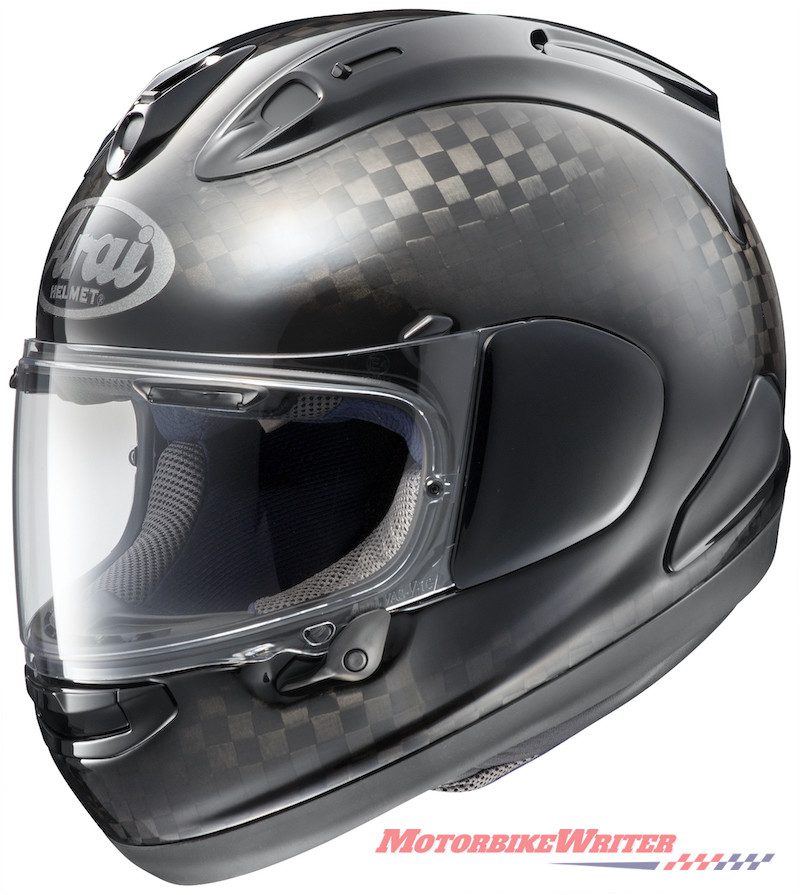 Veldt is made on the Isle of Man and the Berluti helmet is a collaboration with famed Italian shoe manufacturer Alessandro Berluti.
It features a carbon fibre shell and "patinated" (aged) Venezia leather on the peak and around the visor opening and the bottom of the helmet.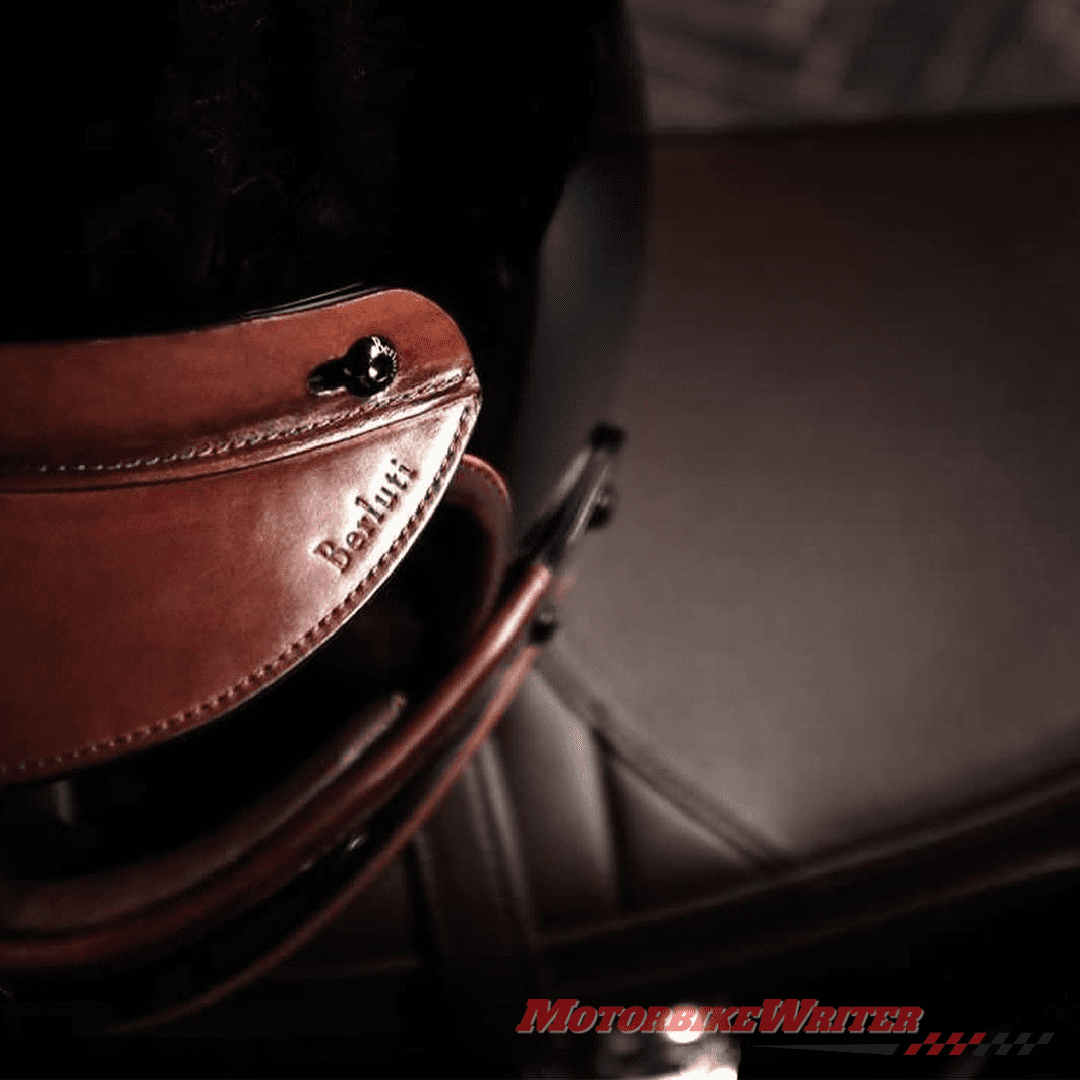 Fifty years ago a famous Bell Helmets ad campaign exclaimed "If you've got a $10 head, wear a $10 helmet!" 
Since then riders have asked how much their head is worth when they go to buy a helmet.
Many riders pay more for a renowned brand of helmet simply because they believe their head is worth it.
However, that is not always true.
We researched the ratings and prices of helmets using data from two websites: the NSW Transport Accident Commission "Crash" ratings and the British SHARP helmet safety scheme ratings.
It showed that even expensive helmets can rate lower in safety than much cheaper helmets. Click here for our results.
Fashion statement
But obviously helmets like the Veldt are more about fashion and exclusivity than just safety.
And you can't put a price on fashion, can you?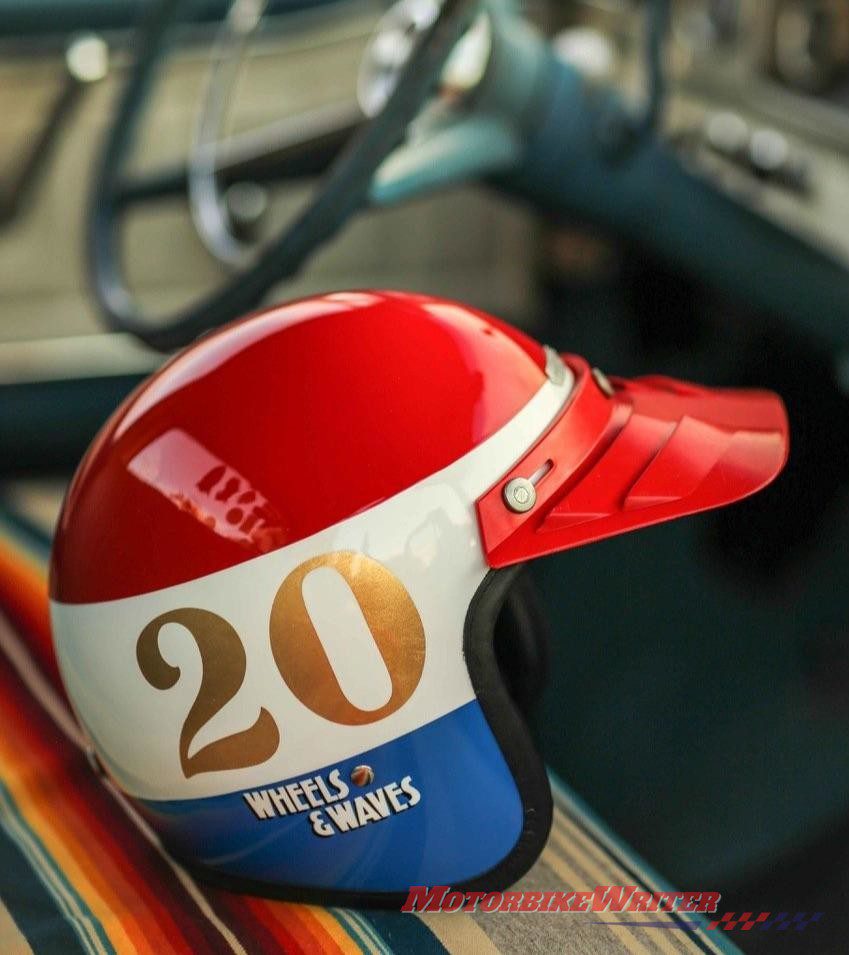 Another example is this new limited-edition Hedon Wheels & Waves 2020 open-face Hedonist helmet worth $A711.
It is a little more than the usual Hedonist price of about $550-$700.
This model celebrates the famous motorcycle festival at the Biarritz lighthouse.
However, it's not the most expensive open-face helmet in the world. In fact, the Hedonist ranges up to $882 for a metallic paint model.
The most expensive open-face helmet is also the Berluti Veldt helmet as it can be converted by unscrewing four allen bolts on the removable chin bar.
Click here to read our review of a Veldt helmet.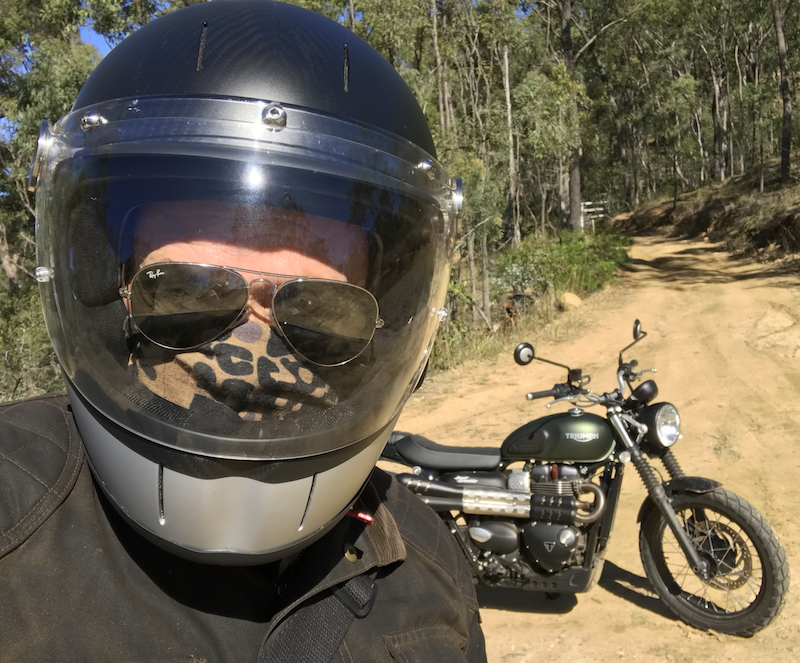 What is safety worth?
Any full-face helmet that is not a one-piece shell, such as modular or flip-up, must have compromised safety.
At least the Arai Corsair-X RC is race developed and a full one-piece shell.
Neither of the world's two most expensive helmets has been tested by SHARP or CRASH as it would simply be too costly for them to destroy one for testing!
So if you value your head at this sort of price, are you putting your head in the hands of fashion designers rather than safety technicians?
Our advice on buying a helmet is to buy a moderately price helmet that rates four or five stars and replace it every four to five years.