The top stories on MotorbikeWriter.com in 2014 were all about helmet issues.
Riders have been fined for having tinted visors, helmet cameras (one rider even had his SD card confiscated for evidence) and non-compliant helmets as laws vary from state to state in Australia, while in the US some states are still debating whether helmets should even be compu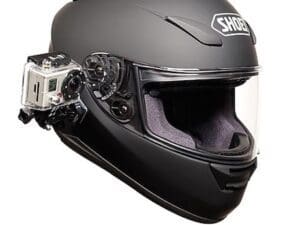 lsory.
And to make matters more confusing in Australia, Queensland is set to change it laws to allow international standard helmets from next month.
One rider has started a petition to have the laws amended and standardised across the country so riders aren't unfairly penalised for laws that are confusing and obscure. So far, more than 3500 have signed.
Lawyers in Victoria are challenging a fine for wearing a helmet declaring that because it costs a substantial amount of money to access all the rules on helmets, they should be ruled invalid. This could become a test case for other riders fined on just about any helmet issue.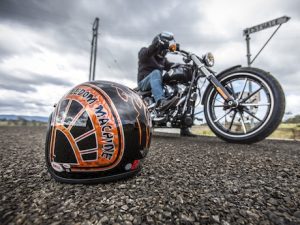 Meanwhile, a helmet law guru suggests that if you are pulled up by the police for a helmet offence, you ask them to throw the book at you. He says the laws are so confusing that no helmet is compliant with the laws.
The laws are so ridiculous, he says they could also apply to cyclists who put zip ties on their helmets to scare off magpies and mothers with babies who don't have clear labels on their baby capsules.
Meanwhile, American states continue to debate whether helmets should even be compulsory.
It's a common misbelief that America has no helmet rules, however that is the case in only three states: Illinois, Iowa and New Hampshire.
Most states require riders wear helmets, but some states allow riders over a certain age, experience and/or medical insurance level to ride without a lid.
But politicians, doctors and road safety lobbies are continually pushing for tighter laws.
With head-up display helmets now hitting the market it seems helmets will continue to be our number one issue.