Helmet accessories such as intercoms and cameras must be crash-tested with the helmet type to be legal under new United Nations rules that come into effect from July 2023.
The changes are part of an upgrade to United Nations Economic Commission for Europe 22.05 standard which has been accepted for use in Australia since 2016.
New UN ECE 22.06 laws also include testing for head rotation in a crash, visor shatterproof durability and the ability of modular helmets to protect you when the chin bar is in place and when it is open.
UN ECE 22.06 rules will coexist with ECE 22.05 rules for a further three years, so there is no immediate impact for Aussie riders.
It is the first change to regulations for two decades.
Accessories crash-tested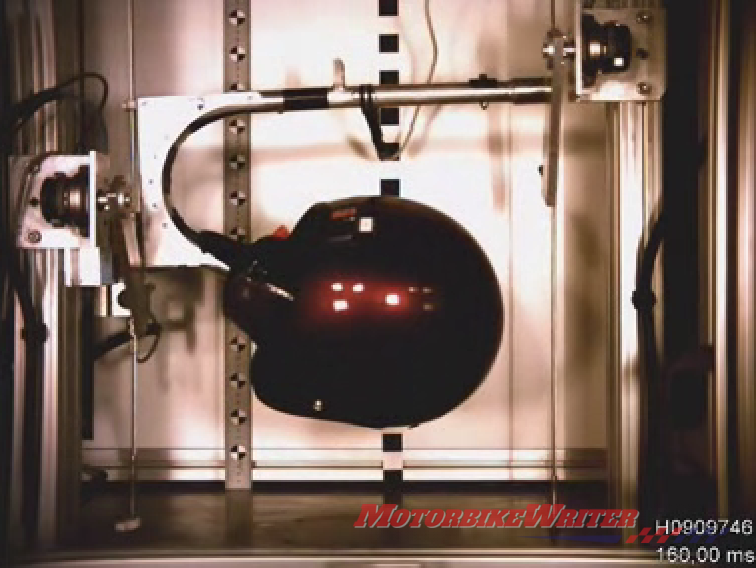 Under the new rules, helmets with any proprietary accessories must be crash-tested with and without the accessories fitted.
This includes, integrated intercoms and cameras, peaks and visors.
Testing will measure adverse effects on energy absorption, sharp edges and field of vision.
As for aftermarket accessories, they will have to be fitted in accordance with the helmet manufacturer's instructions.
Furthermore, all accessories will have to be tested with all types of helmet (full-face, open-face, modular, adventure, MX, etc).
The rules also says that helmets must not be modified from original manufacturer specification.
The Australian Motorcycle Council has pointed out that the EC rules only affect the helmet at the point of sale.
They say it should not impact on the owner's desire to fit accessories, so long as they do not affect the integrity of the helmets.
For example, you shouldn't drill holes in the helmet to fit them.
It is expected that with the rapid development of intercom and camera technology, many helmets may have standard inbuilt mounting cavities by the time 22.06 comes into force.
Other changes include: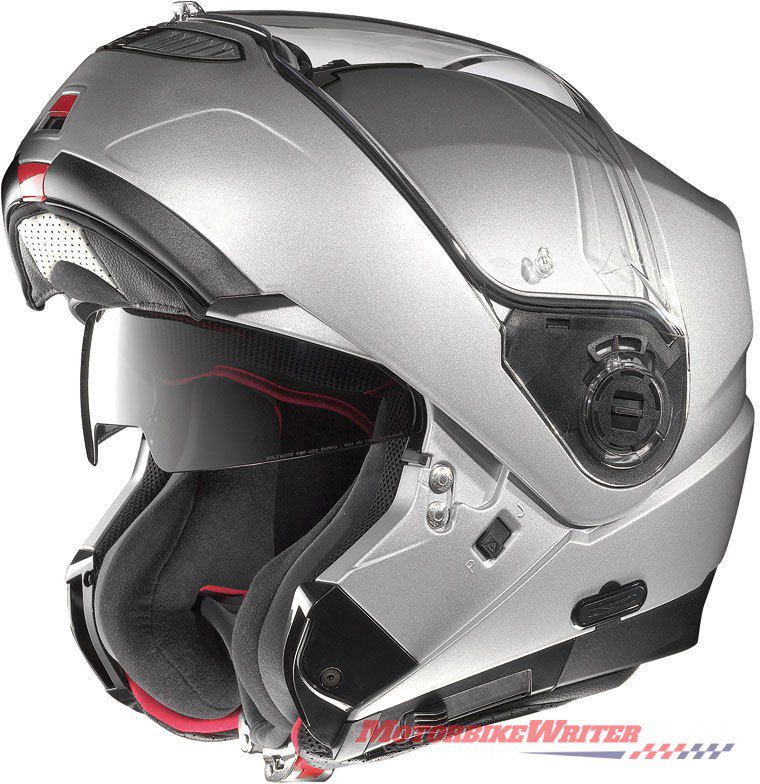 Modular helmets must be crash-tested with and without the chin guard in position;
Visors must be able to withstand the impact of a steel ball at 60m/s to ensure they don't shatter, fracture or deform, while the visor housing must be capable of holding the visor in place and must not break;
Helmets will be tested for rotational forces in a crash;
Sun shields must be able to move separately from the visor and all helmets with a sun shield must be tested with the shield in its working position; and
Helmets may be required to have reflective stickers in some countries, so these must be supplied with the helmet at the point of sale with instructions on where and how to apply them.
Undoubtedly, these changes will make more expensive, but also safer.