Most open-face helmets are cheap and nasty, but if you are a fan of the style and want luxury and comfort, one of the premium brands is the French-made Hedon.
They are about to launch their first full-face helmet, the Heroine, in Australia next month, but it's been the Hedonist and Epicure (pictured at top) open-face helmets which have earned them their name.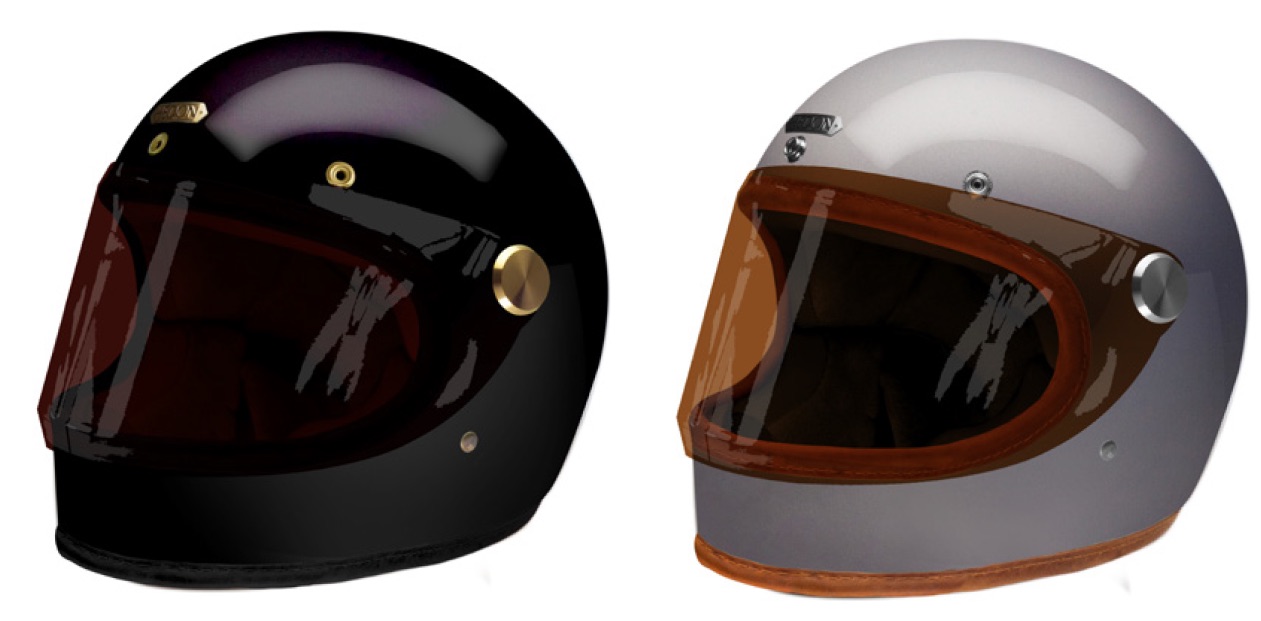 My daughter bought a Hedonist and the new Australian distributors, The Design Collective, sent me an Epicure to test.
Thankfully we are about the same size in helmet, so I was able to test them both.
Two different styles
The Hedonist is a conventional open-face helmet with three snap-on clips at the front for a visor, peak or shield, with a goggle strap holder at the back, while the Epicure has a full-length tilting visor.
They are not cheap at $499 for the Hedonist and $585 for the Epicurist. However, you know you have bough a luxury product when you receive the helmet in its box which has a plastic window so you can view the helmet inside.
It's like a work of art and my daughter has her champagne-coloured helmet displayed in the box on the shelf of her bedroom when she's not wearing it.
Luxury fit
But Hedon helmets are not just stunning in a box. They have a slim shell in several different sizes, so they look tailor-made to your head, rather than like some alien space helmet.
That luxury fitment continues inside with plush fine calf leather, quality brass fittings and Merlin anti-bacterial fabric lining which looks and feels like soft suede.
Some people won't wear an open-face helmet for safety reasons. However, there are many primary safety advantages of an open-face helmet such as being lighter and less fatiguing, cooler (in style and temperature), having a wider field of vision, fewer fogging problems and because you are more alert to traffic sounds.
The Hedon is super-light with a shell made of carbonfibre and fibreglass and has such a wide field of vision you can't even see the helmet when it's on, unless you pull it right down in front.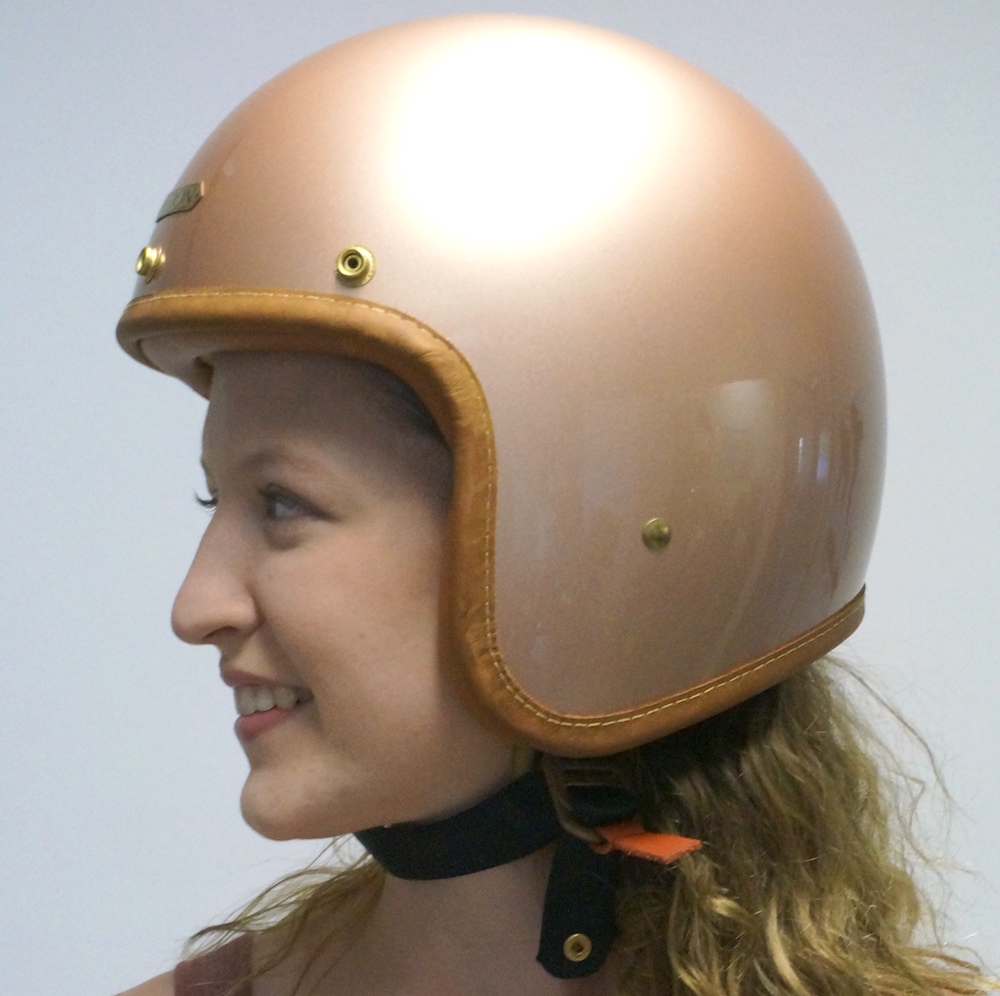 I gave the distributors my head size, measured around the widest part of my head, and they sent me a helmet that felt quite snug.
At first I thought it would be too tight and quickly become uncomfortable.
However, while it's snug, it doesn't have any pressure points, so it doesn't become painful on a long ride. And because it's snug all over, it doesn't want to lift off at high speed; the Epicurist even more secure than the Hedonist.
Every head is different, so it may not fit your head like mine, but I have never had a helmet that does not have at least one pressure point somewhere.
These are usually resolved by pushing your thumb into the pressure point to compress the foam. However, that is reducing the integrity of the helmet and reducing its impact resistance.
Good vision
Both luxury helmets allow you to wear sunglasses without getting caught in the visor and the padding inside doesn't push against the glasses frames.
My daughter fitted a $79 bubble screen to her Hedonist and the Epicurist comes with a 2mm thick hand thermoformed shield. You can get replacement shields for the Epicurist for $115.
Neither screen fogs up and they don't easily scratch, despite being hit square on with a stone at high speed while wearing the Epicurist.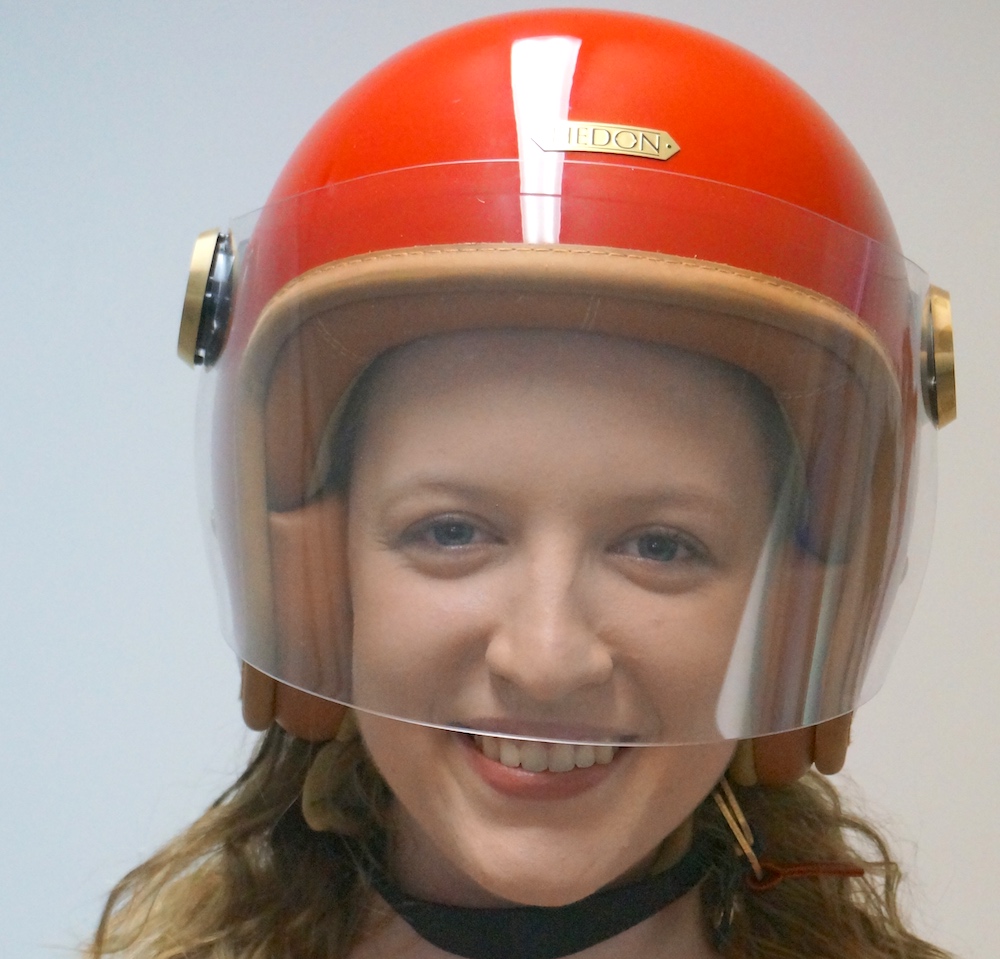 You can't ride around with the Epicure's  visor up as it whistles even at low speed and tries to pull your head off at high speed. But it's the helmet you would get if you want face protection from the wind, dust and rain.
Long-lasting luxury
I have several Bell Custom 500 helmets, but all of them have quickly deteriorated with the rubber trim and lining quickly falling apart from sweat.
While you also can't remove the lining of the Hedon helmets for washing, it is longer lasting and more robust than the Bell.
I'm not a huge fan of the champagne and cherry colours of these helmets but there is an extensive range to suit everyone  including several shades of white and black!
If you are a fan of open-face helmets and want something fashionable, well made, luxurious and comfortable, then it's time to invest in a Hedon helmet.