A three-month night-time police operation in the Brisbane mountains cracking down on "hoons" has ended, while heavy patrolling continues for traffic offences and unroadworthy/non-compliant vehicles.
The night-time Operation North Thorn focused on detecting late-night hooning and anti-social driving behaviour in the Mount Nebo and Mount Glorious areas.
It is believed that in some cases oil was place do the road for drivers to perform burnouts and donuts, leaving behind a dangerous, slippery surface for daytime riders.
At the Operation's conclusion, 128 traffic infringement notices had been issued, with 15 requiring a court attendance for hooning and other serious traffic offences.
Meanwhile, the two-year-old Operation Mt Zero continues to target Mt Coot-tha, Mt Nebo and Mt Glorious.
However, there has also been a heavy police presence in the Mt Mee area recently, as the State Traffic Task Force has been tasked to conduct weekend enforcement around all the region's mountains.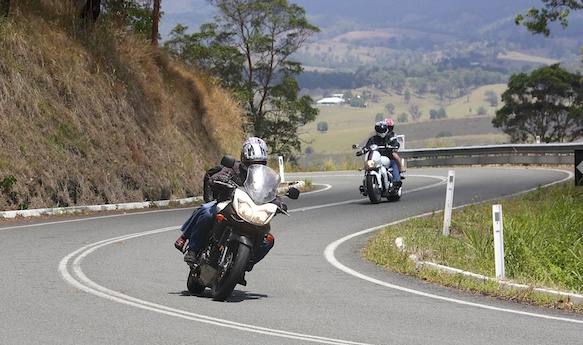 Operation Mt Zero started in April 2014 as a joint Police, Transport and Main Roads and local residents action group operation aimed at "engaging with motorcyclists with a view to trying to eliminate fatalities on the mountains".
The engagement has so far resulted in 540 traffic infringement notices, 24 requiring a court attendance for hooning and other serious traffic offences.
MBW readers report that TMR and police are checking vehicles for roadworthy and compliance issues such as bald tyres, loud exhausts and "illegal" modifications.
Meanwhile, a Brisbane barrister has written a comprehensive legal paper on why aftermarket exhausts are not illegal.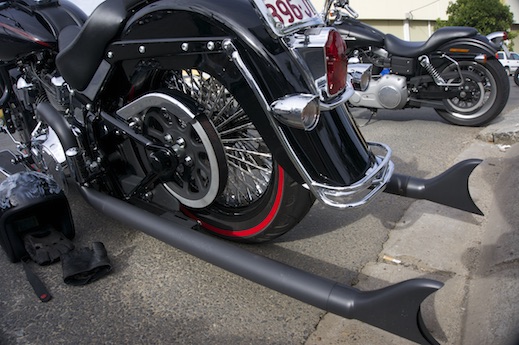 Compliance campaigner Wayne Carruthers says Police in Queensland, NSW and Victoria are discussing ways of acting on issues and interpreting standards and regulations to suit their own purposes.
"They are not upholding the law; they are attempting to subvert the law and the question arises as to whether they are attempting to pervert the course of justice."
He says the problem is that riders continue to just pay the erroneous fines because the costs and pressure of challenging the fines is simply far too high.
"The temptation is to just pay the $106 fine and move on. However, what is important is to contest the allegation and dispose of it as quickly as possible," he says.