Female riders seem to rule at the North West HOG Chapter in Tamworth.
The HOG Chapter, which will host the 24th annual HOG Rally from February 27 to March 1, has only has 50 members, but 16 are women and most of those are in leading positions.
That's a third of the chapter, while female motorcyclists in general are only a tenth of the riding population of Australia.
And President Jackie Hudson says  that on some rides the proportion is 50-50 males and females. "The committee is nearly all women," says Jackie, who rides a Softail Deluxe.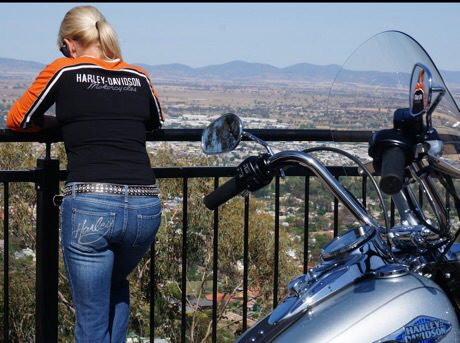 Jackie says the women  do most of the social organisation so they are a "very social" chapter. "We go to a lot of balls, play golf together and go to the races. We just have a good time."
The North West HOG Chapter covers a huge area of the northwest of NSW with members riding long distances just to join social rides around the Tamworth area. They not only have a high proportion of female riders but are also big fund raisers.
"We raise $12,000 a year mainly from two big events," says Jackie. "We have a Poker Run in January during the Country Music Festival which raises about $6000 for the local Ronald McDonald House Harley Room.
"We also have Mouse Races with real mice that raises another $6000 for Camp Quality. All our fund raising is for local children's charities."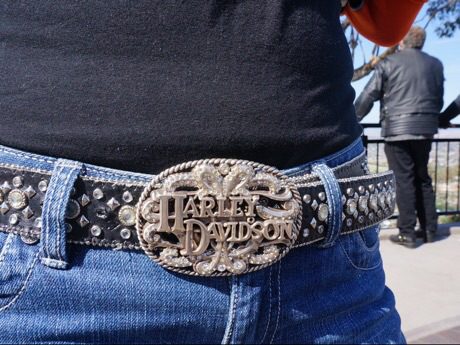 Lady of Harley Alana Embleton says that women have become more independent over the years and women are seeing other women riding which encourages more to join in. "We can't let the guys have all the fun," says the CVO Fat Boy owner.
Deluxe rider Janeen Morgan says women are "just as good as the men". "I grew up on a farm and we rode motorbikes as kids."