The much-anticipated Harley Street 500 is still about 10 months away for Australia, but Harley-Davidson marketing manager Adam Wright hasn't given up hope of an earlier release.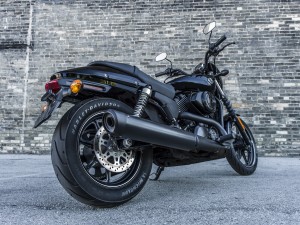 "Obviously the Street model has been well received in India so it does come down to production schedules for us," he says. "At this stage we are still on target for an early January launch. We're also still negotiating heavily with HQ in Milwaukee to see if there is any opportunity to get the vehicle any earlier."
The Harley Street 500 and 750 is about to be launched in India and the US with other countries to follow. Early reports suggest the Street 500 will have about 25kW of power and 50Nm of torque (35kW and 60Nm for the 750) and is unusually quiet for a Harley. Australia will only take the learner-approved Harley Street 500 as the company believes the 750 would clash with the 883 Sportster which is a big seller here.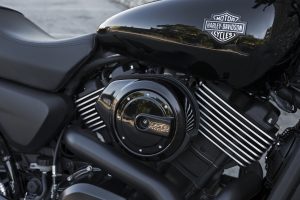 The Street family will be the first Harley to be built outside of the US with a production facility in India as well as Kansas. Adam says he cannot yet confirm the production source for the Australian Harley Street 500. "We're still looking at the production source at this stage," he says. "For us, personally, the vehicles would be better being shipped from India as it is a little more direct. It would work in our favour."
Adam says he doesn't believe the country source of the bikes would affect the brand. "Not if the quality is maintained," he says. "We have very stringent quality control measures in place these days. A lot of other manufacturers are out of China and Thailand these days and so long as the integrity of the brand remains and the quality is there it shouldn't have an affect. A lot of luxury car manufacturers have facilities in Asia. As a nation we are not as patriotic as the Americans about where it is made. For them it is also about jobs, but that's not an issue for us."
The Street 500 engine will be built at both the Kansas City facility as well as the Bawal Facility in India.
"All Harley-Davidson production and assembly facilities regardless of the location, use the same exacting processes and standards to ensure quality and reliability so engine specs will be identical",  Adam says.