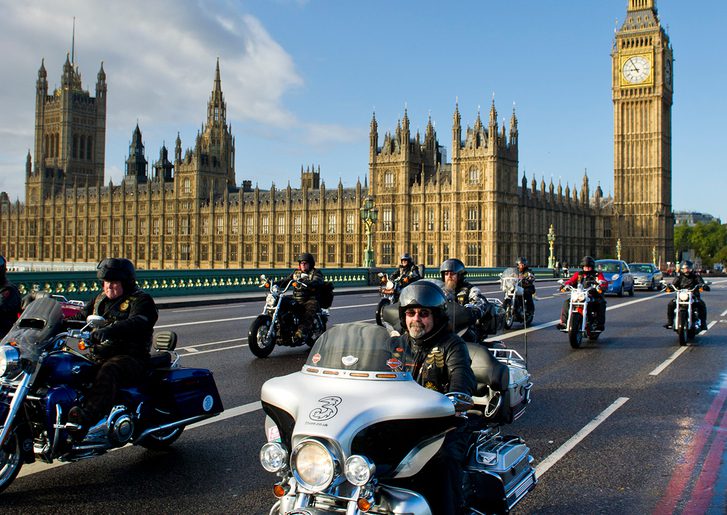 Charity groups are always on the lookout for novelty ideas and motorcycles often rank in their calculations.
I came across a story in London where people can get a lift on a Harley-Davidson with a spare seat to promote the Movember charity Three.
The rides are free and the campaign will be extended to Birmingham and Manchester next.
The annual Movember campaign asks men to grow a moustache to raise awareness and funds for men's health charities.
It's just one of the many charities motorcycle riders support.
I've just finished writing a long feature for Australian Road Rider on the number of charity rides, shows and events performed by motorcycle clubs and groups each year and the list is staggering. Literally millions of dollars a year is raised for various charities in Australia, alone.
Hardly a weekend goes by without a charity ride of some description.
Basically what it means is motorcycle riders are pretty darn good people and also that the general public loves the idea of a ride on a bike.
However, all that charity work and goodwill could soon be at an end in Queensland where the government has just released the world's toughest anti-bikie laws and inadvertently snared a number of social riders. They even interviewed a guy wearing a Sons of Anarchy t-shirt thinking he was an out,law motorcycle bang member. Really!
To avoid innocent recreational riders being pulled over and grilled by police, the coppers are setting up a hotline so riders in groups of three or more can advise them first so they don't get harassed.
Maybe they should ask them to wear a yellow Star of David badge .. hang on, that's been done before!
Sorry to get all political, but this current anti-bikie situation has blown out of all proportions.
Back to normal motorcycle service soon … we hope.