Harley-Davidson has extended its lead at the top of the road bikes sales sector at the three-quarter mark in the year.
The iconic American leapfrogged the Japanese giant for the first time last year and has remained at the helm with strong sales in the cruiser sector.
Their top seller continues to be their first learner-approved motorcycle, the Street 500 which was the fourth top-selling motorcycle.
Harley also had the $29,750 Softail Breakout at number eight, the only bike with more than the Street 500 in the top 10.
Harley sold 20.7 % of the 34,778 road bikes sold between January and September 2016.
It was followed by Honda, which sold 19.2 %, Yamaha third with 16.7 %, followed by Kawasaki (10.6 %) and BMW (6.8).
Most popular bike was yet again the NBC110 "postie" bike, followed by the WR450F off-roader and Yamaha's new learner the R3. All other top 10 bikes were learners or dirt bikes.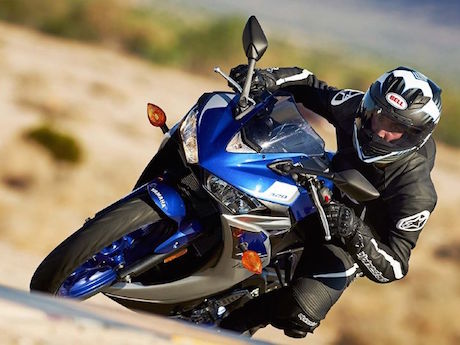 The Australian motorcycle and ATV market grew strongly in the first three quarters of 2016, with the latest sales figures revealing a 5.5% increase over the same period in 2015.
Sales for the first three quarters of 2016 totalled 79,237.
Road bikes were the top sector with 34,778 sales, up 6.4%, for a 43.9% share of the market. Off-road was up 5% to 25,288, ATVs up 9% to 15,943 while scooters continued to drop for 11.9% to 3228.
Federal Chamber of Automotive Industries Tony Weber Chief Executive says that this was one of the best three-quarter sales outcomes for the industry for several years.
"It's terrific to see the motorcycle industry so vibrant and busy, and we are looking forward to considerable sales activity as we lead into summer months," he says.
Overall, for the January-September period, Honda was the leading volume manufacturer with 21.6% of the market. It was closely followed by Yamaha with a 21.4% share. Kawasaki was the third-ranked manufacturer with a 9.4% market share, shadowed by Harley-Davidson (9.1 %) and Suzuki (8.8%).
It should be noted that a number of small motorcycle and mainly scooter manufacturers do not submit sales figures to the FCAI and are not included: Benelli, Bimota, Bollini, CFMoto, Confederate, Daelim, Erike Buell Racing, Kymco, Laro, Megelli, Mercury, Norton, PGO, Royal Enfield, SWM, SYM, TGB, Ural and Viper.
Top 10 brands
Honda 17,093 +0%
Yamaha 16,973 +11.8%
Kawasaki 7455 +0.2%
Harley-Davidson 7202 +5.8%
Suzuki 6965 -1.1%
KTM 6277 +32.5%
Polaris 4000 +11%
BMW 2466 -3.3%
Triumph 2310 +5.1%
BRP 1959 +33.9%
Top 10 road bikes
Harley-Davidson 7202 +5.8%
Honda 6670 +23.4%
Yamaha 5822 +16.5%
Kawasaki 3689 -6.1%
BMW 2373 -4.9%
Suzuki 2319 -8.5%
Triumph 2310 +5.1%
Ducati 1506 -6.1%
KTM 1310 +40%
Indian 451 -14.6%
Top 10 bikes
Manufacturer
Model
Total
YTD 2016
YTD 2015
% Chg
Honda
NBC110
1,824
1,393
30.9%
Yamaha
WR450F
1,390
805
72.7%
Yamaha
YZF-R3A
1,196
713
67.7%
Harley Davidson
XG500
1,175
1,135
3.5%
Kawasaki
Ninja 300
1,075
1,460
-26.4%
Yamaha
MT07L
1,034
1,052
-1.7%
Honda
CRF50F
1,014
1,076
-5.8%
Harley Davidson
FXSB
1,008
1,089
-7.4%
Honda
CBR500R
934
821
13.8%
Yamaha
PW50
898
918
-2.2%
Top 10 road bikes
Manufacturer
Model
Total
YTD 2016
YTD 2015
% Chg
Honda
NBC110
1,824
1,393
30.9%
Yamaha
YZF-R3A
1,196
713
67.7%
Harley Davidson
XG500
1,175
1,135
3.5%
Kawasaki
Ninja 300
1,075
1,460
-26.4%
Yamaha
MT07L
1,034
1,052
-1.7%
Harley Davidson
FXSB
1,008
1,089
-7.4%
Honda
CBR500R
934
821
13.8%
Honda
GROM
821
–
0.0%
Yamaha
XVS650/A
554
551
0.5%
Harley Davidson
VRSCDX
544
485
12.2%
Top 10 cruisers
Manufacturer
Model
Total
YTD 2016
YTD 2015
% Chg
Harley Davidson
XG500
1,175
1,135
3.5%
Harley Davidson
FXSB
1,008
1,089
-7.4%
Yamaha
XVS650/A
554
551
0.5%
Harley Davidson
VRSCDX
544
485
12.2%
Harley Davidson
FXDB
518
503
3.0%
Kawasaki
Vulcan S
427
301
41.9%
Harley Davidson
XL883N
359
319
12.5%
Harley Davidson
FLSTFBS
345
–
0.0%
Harley Davidson
FXDLS
332
–
0.0%
Ducati
Diavel
310
235
31.9%
Top 10 learners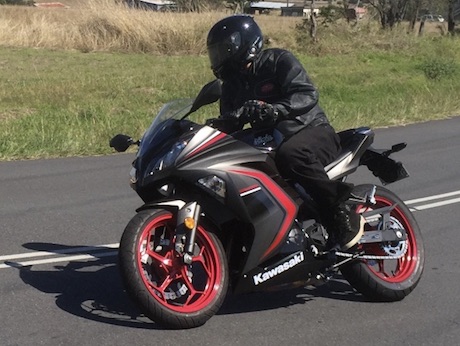 Manufacturer
Model
Total
YTD 2016
YTD 2015
% Chg
Honda
NBC110
1,824
1,393
30.9%
Yamaha
WR450F
1,390
805
72.7%
Yamaha
YZF-R3A
1,196
713
67.7%
Harley Davidson
XG500
1,175
1,135
3.5%
Kawasaki
Ninja 300
1,075
1,460
-26.4%
Yamaha
MT07L
1,034
1,052
-1.7%
Honda
CBR500R
934
821
13.8%
Honda
GROM
821
–
0.0%
Suzuki
DR-Z400E
655
669
-2.1%
KTM
500EXC
601
502
19.7%
Top 10 sports tourers
Manufacturer
Model
Total
YTD 2016
YTD 2015
% Chg
Yamaha
YZF-R3A
1,196
713
67.7%
Kawasaki
Ninja 300
1,075
1,460
-26.4%
KTM
RC390
406
252
61.1%
Kawasaki
Ninja 650L
288
352
-18.2%
Honda
CBR650FL
257
–
0.0%
Yamaha
XJ6-F
166
91
82.4%
Yamaha
MT09TRA
152
234
-35.0%
BMW
S 1000 XR
133
40
232.5%
Kawasaki
Ninja 1000
120
115
4.3%
Kawasaki
Verys 650
108
114
-5.3%
Top 10 adventure tourers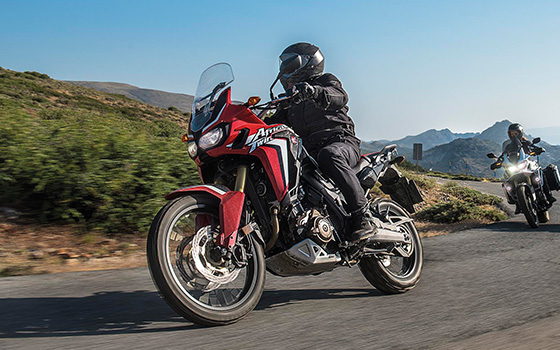 Manufacturer
Model
Total
YTD 2016
YTD 2015
% Chg
Honda
CRF1000
446
–
0.0%
Suzuki
DR650SE
377
454
-17.0%
Kawasaki
KLR650
297
292
1.7%
BMW
R 1200 GS
271
314
-13.7%
BMW
R 1200 GS Adventure
256
238
7.6%
BMW
G 650 GS
233
185
25.9%
Triumph
Tiger 800 XC
216
256
-15.6%
Honda
CB500XA
205
252
-18.7%
Ducati
Multistrada 1200
177
189
-6.3%
BMW
F 700 GS
155
134
15.7%
Top 10 super sport
Manufacturer
Model
Total
YTD 2016
YTD 2015
% Chg
Honda
CBR500R
934
821
13.8%
Honda
CBR300R
342
794
-56.9%
Ducati
959 Panigale
260
–
0.0%
BMW
S 1000 RR
232
285
-18.6%
Yamaha
YZF-R1
197
478
-58.8%
Honda
CBR1000RR
188
265
-29.1%
Kawasaki
Ninja ZX-10R
180
144
25.0%
Ducati
1299 Panigale
142
94
51.1%
Suzuki
GSX-R750
134
128
4.7%
Suzuki
GSX-R1000
134
153
-12.4%
Top 10 tourers
Manufacturer
Model
Total
YTD 2016
YTD 2015
% Chg
Harley Davidson
FLHXS
299
258
15.9%
Harley Davidson
FLHTK
181
159
13.8%
Harley Davidson
FLHR
132
106
24.5%
BMW
R 1200 RT
131
154
-14.9%
Yamaha
FJR1300
111
98
13.3%
Harley Davidson
FLTRXS
99
84
17.9%
Harley Davidson
FLHXSE2
98
108
-9.3%
Triumph
T/Bird LT
62
78
-20.5%
BMW
F 800 GT
48
48
0.0%
BMW
K 1600 GTL
46
32
43.8%