Harley-Davidson has announced it will assemble motorcycles in Thailand from 2018 for the Chinese and South-East Asian markets.
Back in February, we pointed out that HD had bought a large parcel of land in Thailand where it was rumoured they would build an assembly plant. 
That's no longer a rumour.
It is not known whether Australia will receive bikes assembled in Thailand, but we do get the Street models assembled in India, not the bikes made in Kansas.
Steel protests
Already the Thai announcement has attracted protests from American steel workers.
United Steelworkers International President Leo W. Gerard said: "Harley owners and prospective buyers across the globe want to continue to enjoy machines made in America that provide quality rides and unique experiences. Harley's potential outsourcing of production puts all of this at risk."
No doubt it will also rile President Donald Trump who controversially met with HD executives on the White House lawn in February.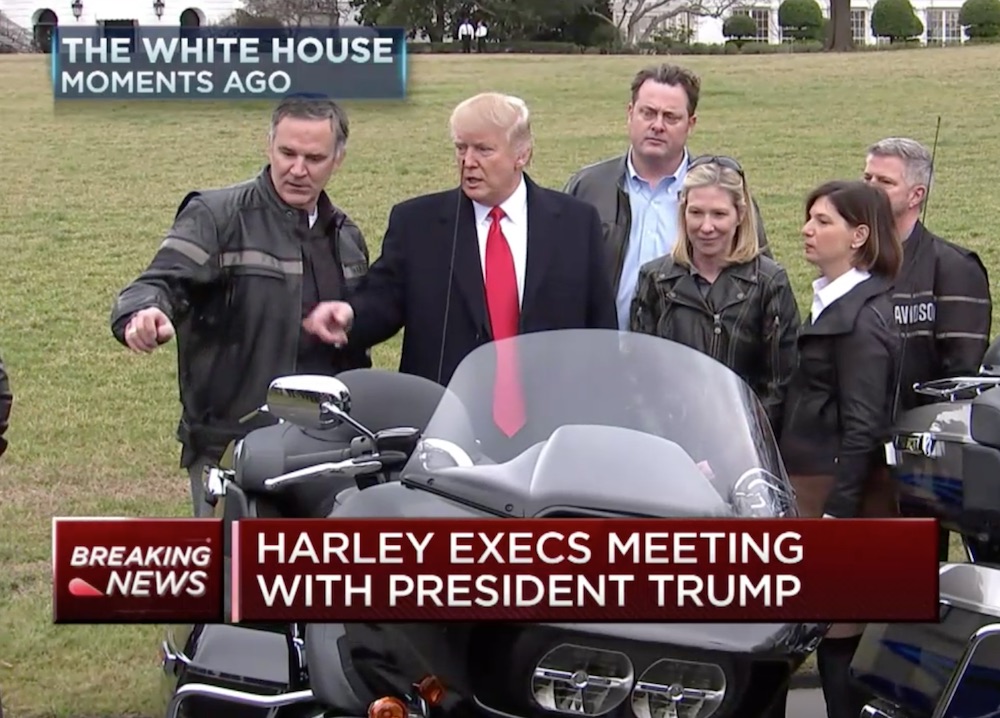 Trump made special mention in a speech to Congress of the difficulties Harley faced in selling bikes in India where they faced 100% import duties.
He didn't mention that since 2011, Harley has been building Street 500 and 750 models in India.
Assembly, not manufacture
However, the Thai facility will not be a manufacturing facility, but an assembly plant like its factories in India and Brazil.
It will build bikes from mainly American-made parts because "complete knock-down" imports attract a lower duty than complete bikes.
A Harley-Davidson spokesman said the Thai move would "not impact its US factories".
HD international sales vice-president Marc McAllister says the Asian motorcycle market is the fastest growing in the world and is vital for the company's future.
"The new facility will provide greater access to our products for customers in the ASEAN region and China," he says.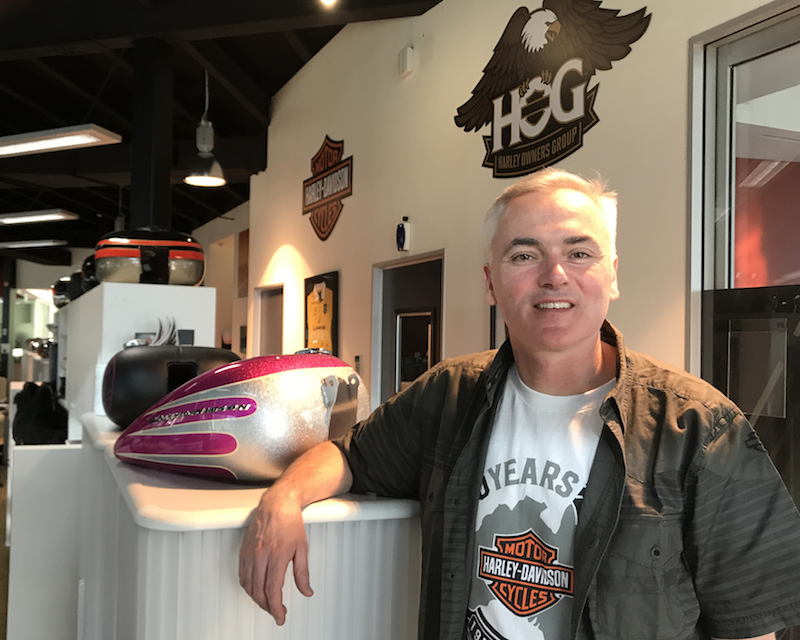 Marc says Harley is now the market leader in the 601cc-and-above sector in India, the world's biggest motorcycle market.
"We assemble in India for the market and have been every successful. so it's a big focus and we are being tremendously successful," he told us.
China is also a focus for Harley, but it is a difficult market because most cities have bans on internal combustion engines.
"China sales are relatively not as big as India but we are happy. We have just about the same number of dealers in China," he says.
Working with Trump
Marc said the company had to "navigate" import duties around the world.
"The Trump administration has certainly taken a stand in where they want to see the US in international trade and we as a company are committed to international business and want to drive our growth around the world," he said.
While in Australia recently for the 100th anniversary celebrations of the American brand Down Under, Bill Davidson, grandson of founder William A. Davidson, told us he believed the company had to work with the incumbent US administration.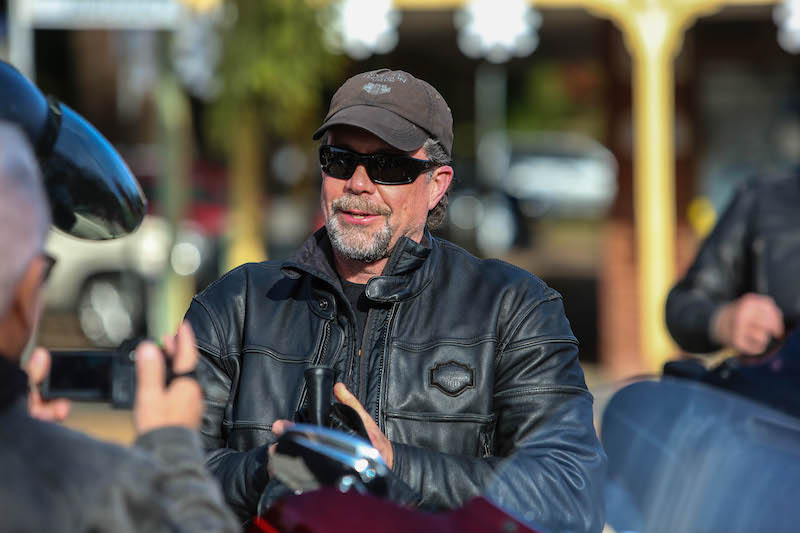 "My belief is no matter who is in that Oval Office, no matter who the president is, you respect them if you're invited and that's what we did," he says of the White House visit in February.
"We had an open invitation and our executive team went and it was a wonderful sharing of information. I think it was great."
Deadly Thailand
As an interesting sidebar to this announcement, a recent survey from the World Health Organisation found that Thailand was the most deadly country in the world for motorcycle riders.
It claims 5500 motorcycle riders die each year in the country which is about 15 deaths daily and the number is getting higher, not lower.