Prices of Harley-Davidson and Indian motorcycles could rise after President Donald Trump announced import tariffs of  25% on steel and 10% on aluminium.
How much imported steel and aluminium goes into their bikes is not known.
However, US investment firm Wedbush Securities estimates the increased import tariffs could add up to $30m a year in costs to Harley, alone.
That cost must surely be passed on to riders.
The news gets worse for Harley in Europe where leaders are threatening retaliatory import duties on their motorcycles as well as other American icons such as Kentucky whiskey and Levi jeans.
Europe represents about 16% of sales and is instrumental in the company's plans to grow its international business 50% by 2027.
Harley's woes
These are further blows to Harley which has suffered four straight years of declining domestic sales and a 4% drop in overseas sales last year, attributed to soft sales in China.
The results have sent Harley's stock prices crashing -13% so far this year.
Harley's response has been to close its Kansas factory and move more assembly and manufacture offshore to Indian, Brazil and Thailand where they are building a new factory.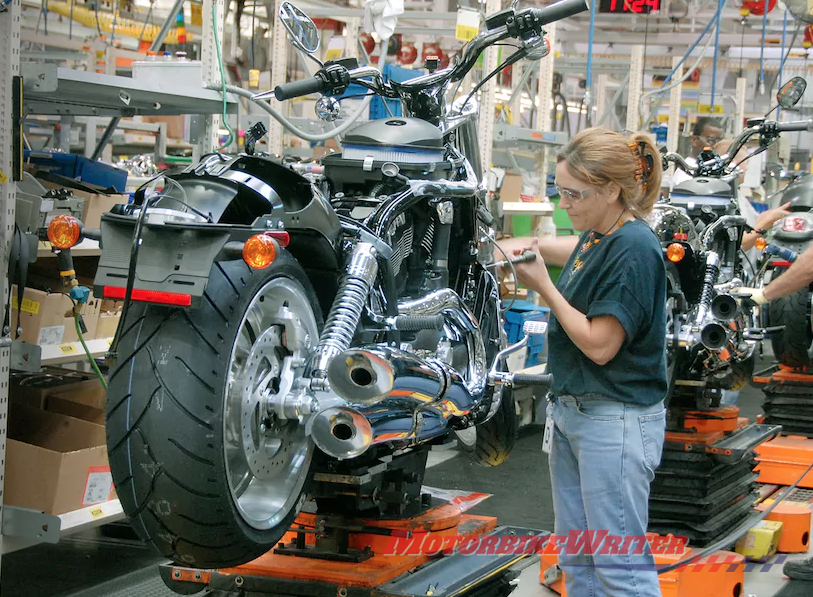 Now, the further impost of these import tariffs could lead to the manufacturer increasing showroom prices.
The last thing Harley needs right now is to be less competitive on price.
Indian Motorcycle has been making inroads into Harley's sales in America and was one of only three brands to record an increase in road bike sales in Australia last year.
However, Indian Motorcycle will also not be isolated from the impact of these Trump tariffs.
The flow-on effect may not hit showroom price tags for some time as both companies would have a stock of steel and aluminium on hand.
Pressure is also coming from the US United Steelworkers who are unhappy about the Kansas City factory closure, offshore assembly plants and use of imported steel.
Trump's tariffs
Trump's tariffs may be good in the short term for American aluminium and steel companies, but it will impact more than just motorcycle and other automotive manufacturers.
Appliance manufacturers and even the alcohol industry have lobbied against the tariffs.