Harley-Davidson Australia has thrown out the challenge to dealers to create custom motorcycles with a Marvel Comics superhero theme in a bike build-off competition.
The above video teaser doesn't give much away except the bike under the flag is most likely a Street Glide judging by the batwing fairing that is turned with the bars.
However, it is surrounded by the back ends of every other model in their fleet, so we expect most of the fleet will be getting a superhero makeover by various HD bike dealers.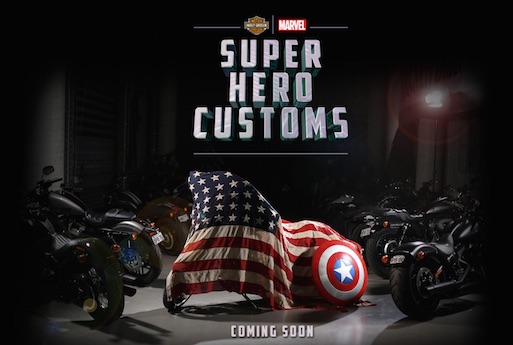 Harley and Marvel have enjoyed a long relationship of brand placement in movies and even produced a comic book together.
Harley's Dark Custom models, the Street 750 and Iron 883, feature in the latest Marvel Comics film, Captain America: Civil War.
Harley models such as the Breakout, Street 750, Fat Boy and even the electric Livewire have also been placed in recent movies such as Captain America: The Winter Soldier (2014), Transformers: Revenge of the Fallen (2009), Terminator: Genisys (2015), Furious 6 (2013) and Marvel's The Avengers (2012).
The Softail Slim with its green army paint and white star is also very Captain America, so maybe that style will be rolled out by dealers and custom bike builders.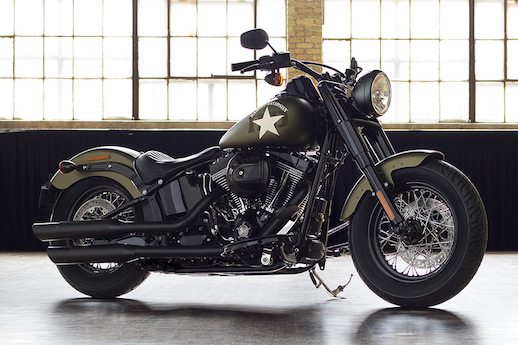 Harley will introduce its 2017 range in the first week of September with an international media launch in Seattle.
Motorbike Writer will be there and already we believe part of the new range will get a new 107 cubic-inch engine.
There is a lot of talk about the new engine for some of the fleet being a 107 cubic inch (1735cc) "Milwaukee Eight" referring to four valves per head.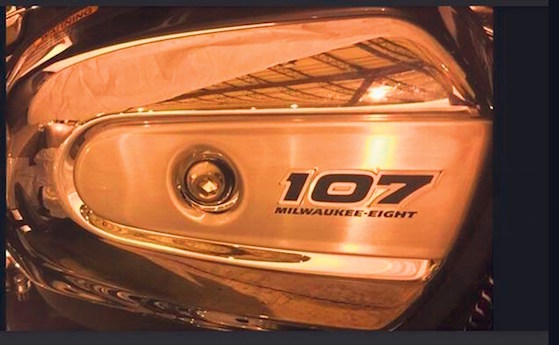 However, there is some conjecture over whether it is water/liquid-cooled or air-cooled.
Substantial changes are required for the engine to meet the tough new European emissions targets for current models which come into force on January 1, 2017.
As usual, the new models should be in Australian showrooms by early October. Meanwhile, there are bargains to be had on current stock as dealers try to clear the floor for the new arrivals.