There is more than just nostalgic 1970s good looks as a great reason to consider buying a Harley-Davidson Street Bob right now.
Harley-Davidson Australia is running a promotion where you could win a new 750cc Street Rod just by testing another of their Dark Custom range which includes the bare-bones knuckles-to-the-wind Street Bob. Check out all the details here.
I've just road-tested a Street Rod in the Hard Candy Custom Hot Rod Red Flake paintwork, but sadly I'm not included in the competition!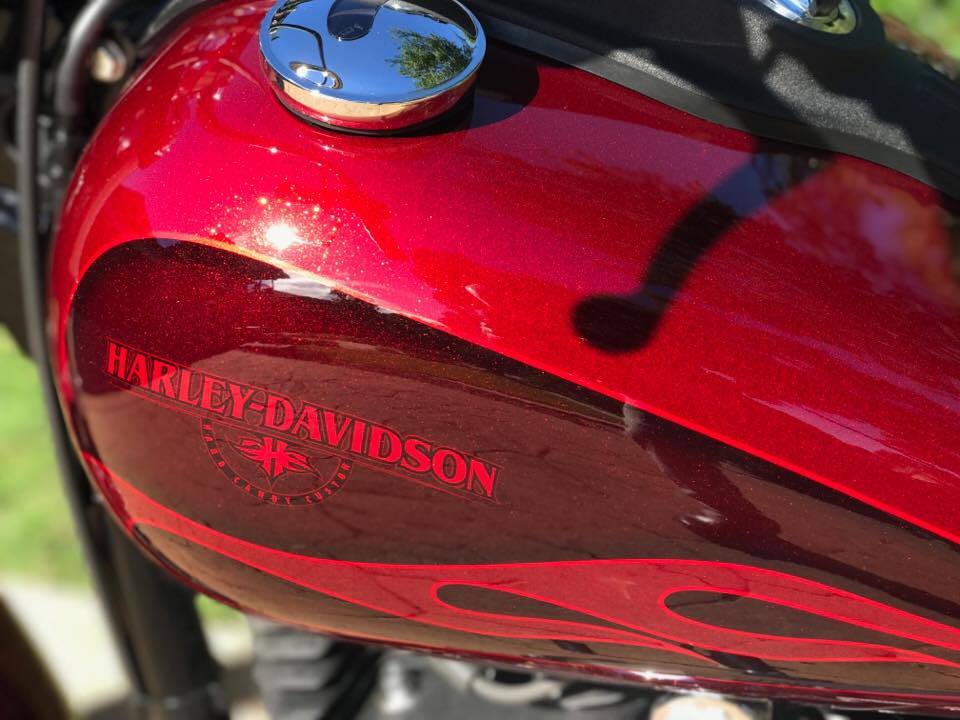 I've ridden the Street Bob on many occasions and it was a delight to get back on and feel that naked feeling of a 1970s cruiser again.
At $22,495 ride away many others also enjoy the Street Bob which is the fifth best-selling Harley.
Last year I rode the limited-edition Street Bob Special with the pillion seat for an extra $1500 which allows a bit of moderate touring range.
However, this bike targets those who like riding solo and enjoy minimalist cruising!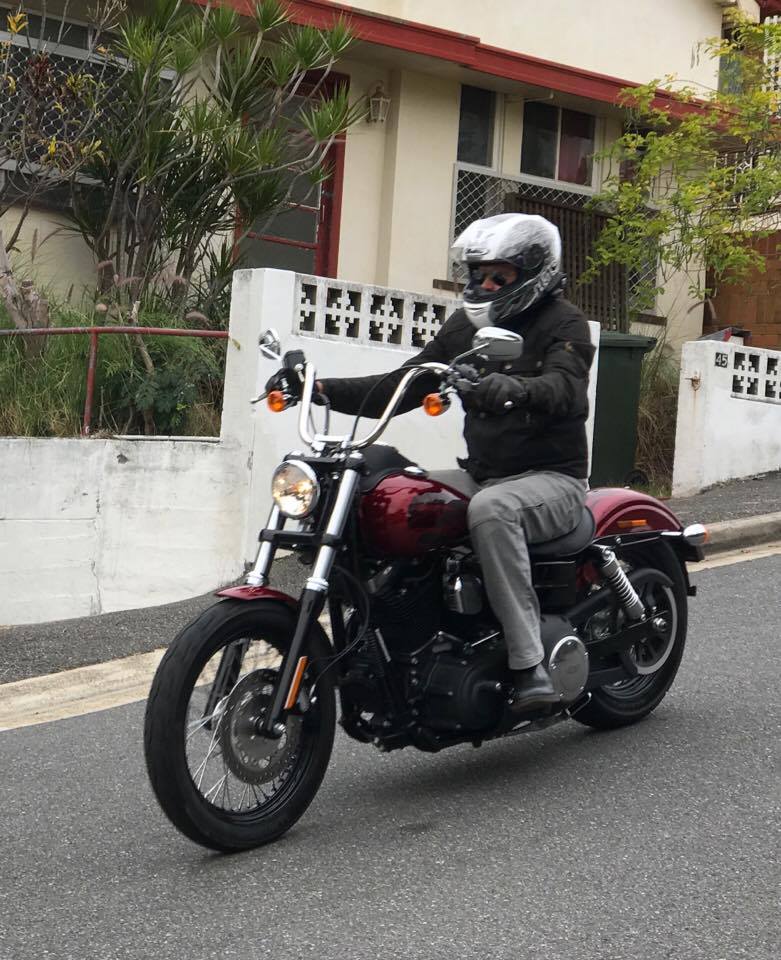 The Dyna range was created by now-retired Willie G Davidson in the early '70s. His intention was to ride the growing wave of chopped "Easy Rider" bikes.
A few years ago, the Dyna range added the raw and ready Street Bob to its naked ranks and it became an instant classic.
The bobber has since been slightly restyled and, ahem, modernised with the ignition moved from the side to the centre console which is also more practical.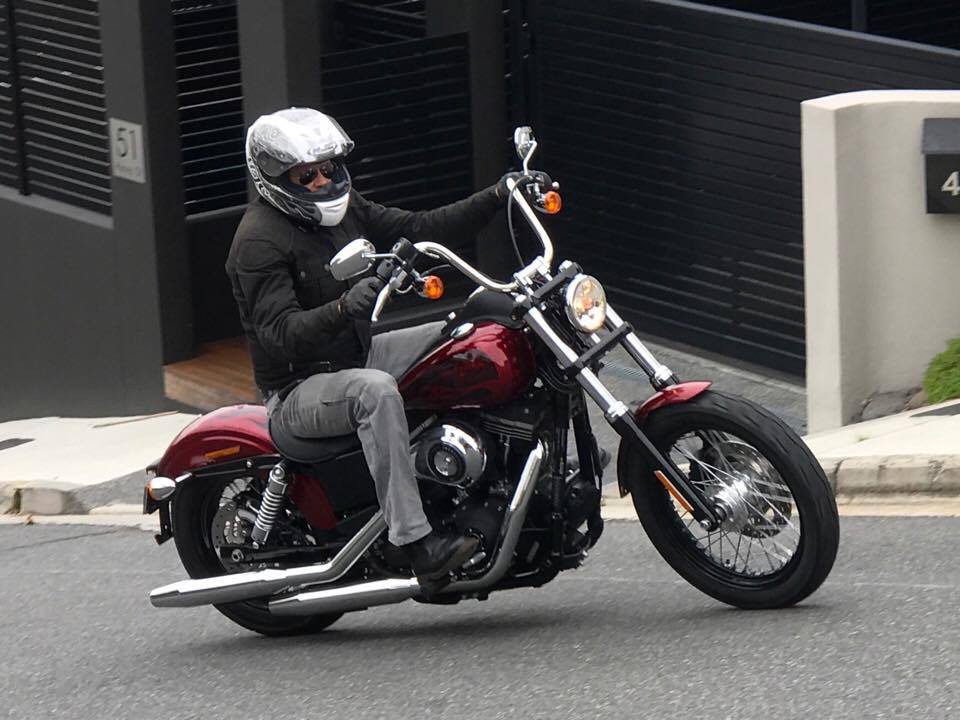 It features mini ape hanger handlebars, chopped rear fender, rubber-mounted engine and black laced wheels.
Despite being a minimalist bike, there is a lot of high-quality workmanship detail here to admire.
I love the use of gloss-black on the forks and frame, the black crackle on the engine and surrounding the tank-mounted instruments and the "Milwaukee USA" stamp on the chromed handlebars.
It's a handsome bike with an "involved" riding position that may feel a bit cramped for riders taller than me at 187cm.
The riding position is just fine for short rides and around town. In fact, it is quite a precise steerer and will manoeuvre through traffic and do feet-up u-turns easily.
The mini-ape bars give you a good feel for tight turning with your eyeline close to where you hands are so you have accessible hand/eye co-ordination.
But it's not a very comfortable position on a long haul, especially on bumpy roads where the short and firm suspension is quite jarring.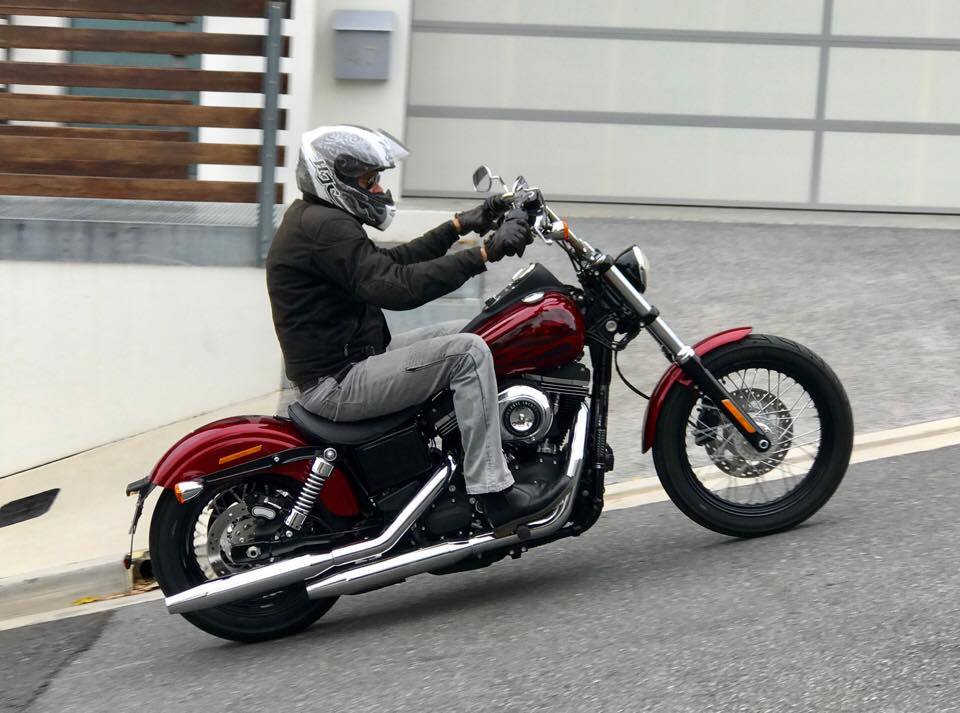 Nor is the seat very comfortable after more than an hour of riding. It has been re-designed and is a good deal harder than before.
Instead, this is a city bike for the streets and a short, sharp blast into the mountains.
Lean angles are reasonable, although with the right-mounted dual pipes, there is less lean on that side.
The 103 rubber-mounted engine could soon be replaced by the 107 Milwaukee Eight from the Touring models, but this unit is certainly not wanting for torque.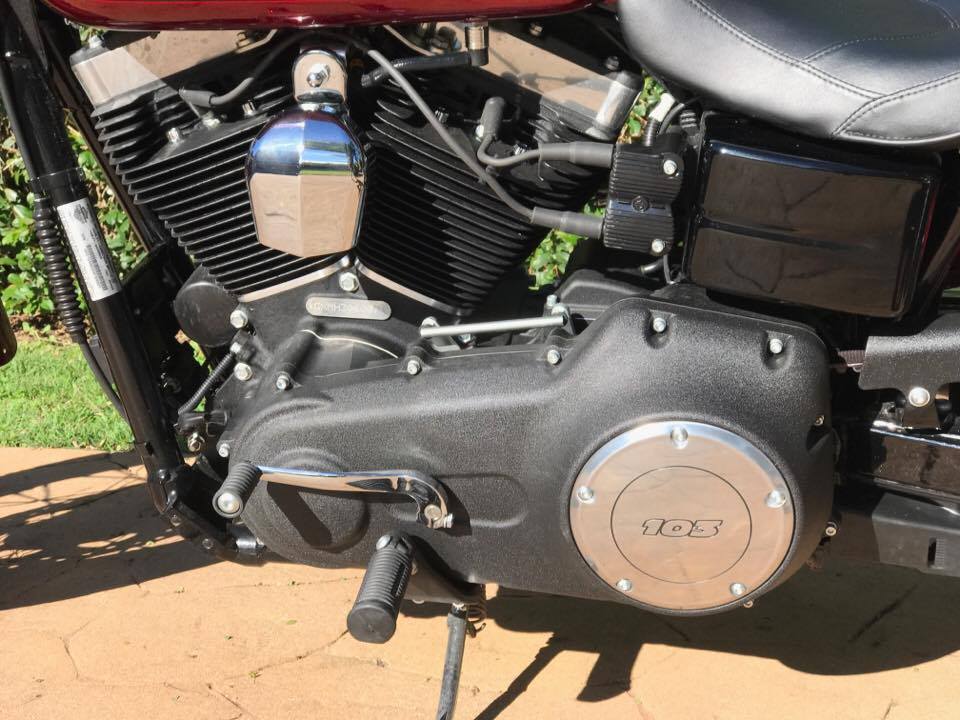 It pulls lustily away from the lights and has tall gears for long revs before relaxed changes.
You'll need to drop it down a gear or two for passing duties.
The transmission feels very refined and not as clunky as I've experienced in the past. Neutral is now much easier to find.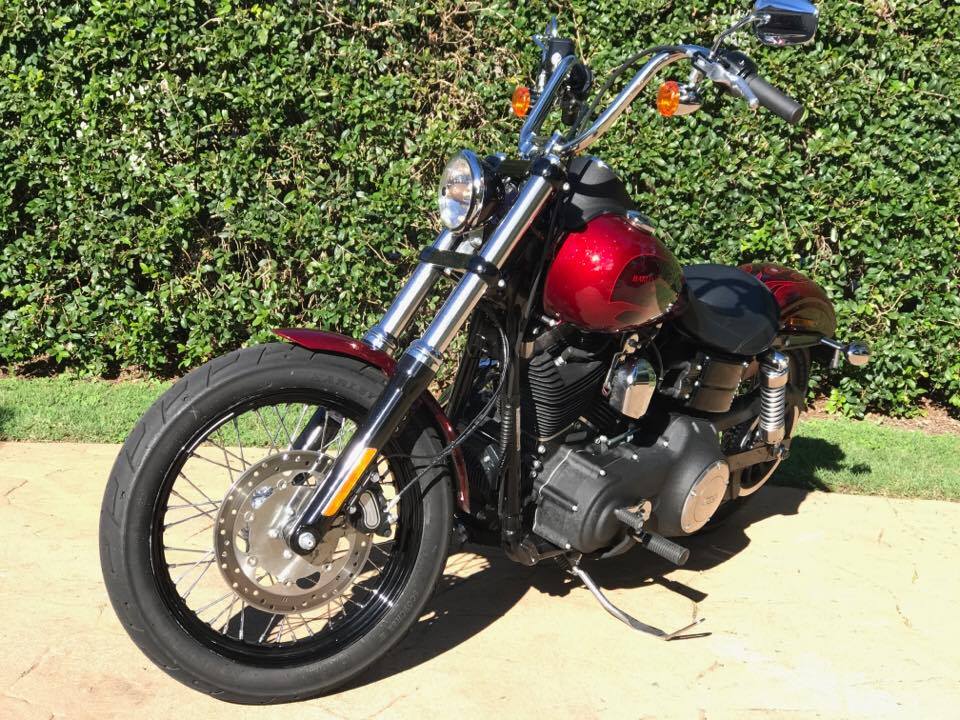 Maybe it's the mid-controls that shorten the linkage to the gearbox making it less clunky and more positive.
Brakes on all Dynas now have a smooth and effective ABS. Despite the single brake disc on the front, it has a lot of early bite and good progression for effective stopping if used in conjunction with the hefty rear brake.
If you're a solo cruiser, take a Street Bob for a ride … you could end up owning two Harleys!
2017 Harley-Davidson Street Bob
PRICE/WARRANTY
DIMENSIONS
| | |
| --- | --- |
| Length (mm) | 2395 |
| Seat (mm) | 680 |
| Fuel tank (litres) | 17.8 |
| Dry weight (kg) | 291 |
POWERTRAIN
| | |
| --- | --- |
| Engine | Air-cooled, Twin Cam 103 |
| Displacement (cu.cm) | 1690 |
| Engine Torque | 129Nm/95.9 ft lb @ 3250rpm |
| Transmission | 6-Speed Cruise Drive |
TYRES
| | |
| --- | --- |
| Front | 19"/Michelin® Scorcher™ '31' 100/90B19 57H |
| Rear | 17"/Michelin® Scorcher™ '31' 160/70B17 73V |
COLOURS
| | |
| --- | --- |
| Colour Options | Vivid Black; Black Denim; Olive Gold; Two-Tone Charcoal Denim/Black Denim; Hard Candy Custom Hot Rod Red Flake |