Harley-Davidson's big frame-mounted tourer, the Road Glide, is making a comeback. The bike was axed for 2014 and, as I reported back in August at the international launch for the new Rushmore Project Touring models, it would only be a short hiatus off the showroom floors.
Harley chief financial officer and senior vice president John Olin confirms they will bring back the Road Glide, which represented 9% of their sales, but he hasn't stipulated when. "It was a popular bike, but not our most popular," Hastings says. "But it is definitely a bike we want back because we take people off competitive brands with that bike, and people really enjoy it."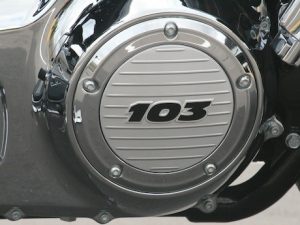 While it has an ugly "bull nose" that some refer to as a shark nose, I reckon it's the best handling of the Touring range. Having the fairing is mounted on the frame rather than the forks makes the steering lighter. There is also less weaving at high speed and less buffeting from passing trucks. It also had the CVO shock on the rear which makes it more manageable. I road an FLTRX Road Glide Custom several thousand kilometres from Brisbane to Canberra and back in 2012 and I loved it.
It would be interesting to see if Harley continues to power it with the air-oil-cooled 103 Twin Cam V-twin or fits the partially water-cooled engine they introduced in the Ultra for 2014. The Ultra is the only bike to get the "wet" engine because the lower fairing can conceal the small twin radiators. However, the Road Glide's bull-nose fairing is slightly bigger than the Street Glide fairing, so maybe there is a way of hiding the radiators in there.