Harley-Davidson has filed a patent application for a variable valve timing (VVT) V-twin engine, possibly for the Sportster to improve economy and reduce emissions.
The iconic American manufacturer has often been accused of old engine technology and faced barrage of criticism for going "backwards" from double to single overhead cam with the Milwaukee Eight engine despite it being more powerful, efficient and easier to maintain.
VVT history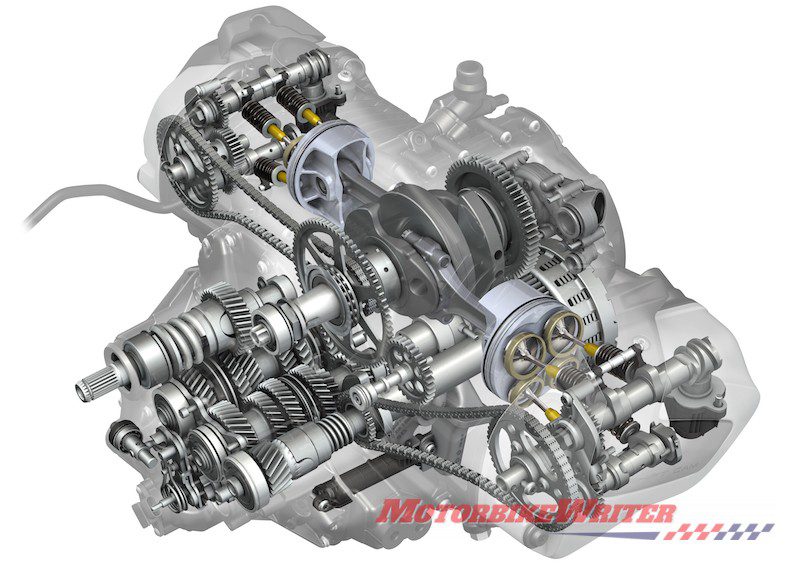 A move to VVT would see Harley join many other motorcycle manufacturers that use the technology including the four Japanese manufacturers, BMW (ShiftCam) and Ducati (Desmodromic Valve Timing).
VVT has been around in motorcycles since the 1980s, but is surprisingly banned from MotoGP.
The first bike with VVT was the Honda CBR400F in 1983, but their Variable Valve Timing and Electronic lift Control (VTEC) only became popular in the 2002 VFR800.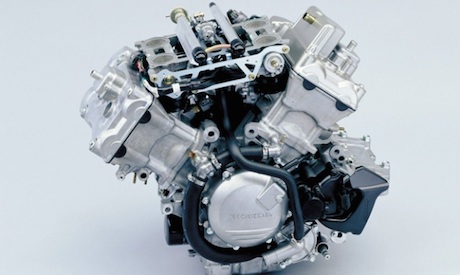 Variable valve timing, which is even used in your common garden-variety Camry, makes the engine more flexible in different conditions, which results in increased fuel economy, lower emissions and improved performance, particularly torque.
Development of this technology began in the 1970s and the 1980 Alfa Romeo Spider 2000 was the production car with a mechanical VVT system.
It's now common in cars and is known as VVT-i and VVTL-i in Toyota, MIVEC in Mitsubishi, VVL in Nissan and VANOS by Ford, BMW, Ferrari and Lamborghini.
The formula for how and when the valves open varies from manufacturer to manufacturer.
Harley VVT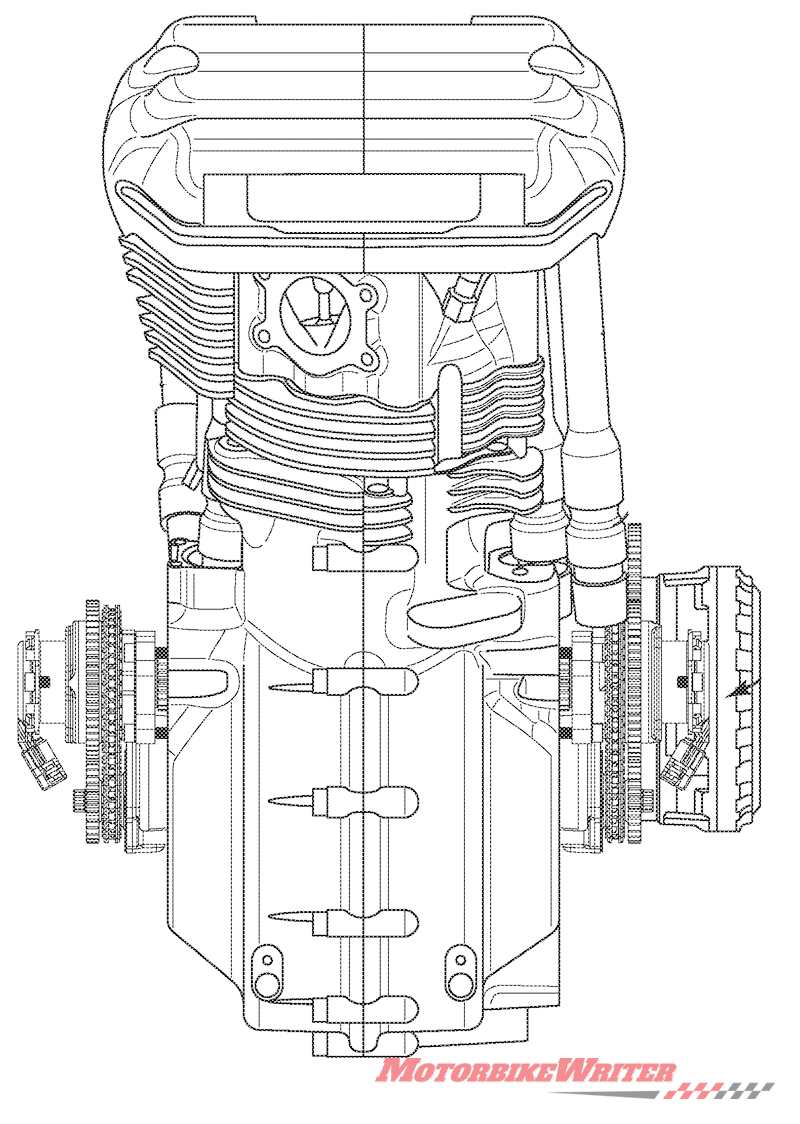 While Harley likes to keep things simple, reliable and easy to maintain, VVT would add complexity to the cylinder heads and add to the price of periodic valve adjustments.
Their patent is not for VVT which already exists, but for a modular engine balancer on either side of a crankshaft of a VVT V-twin engine.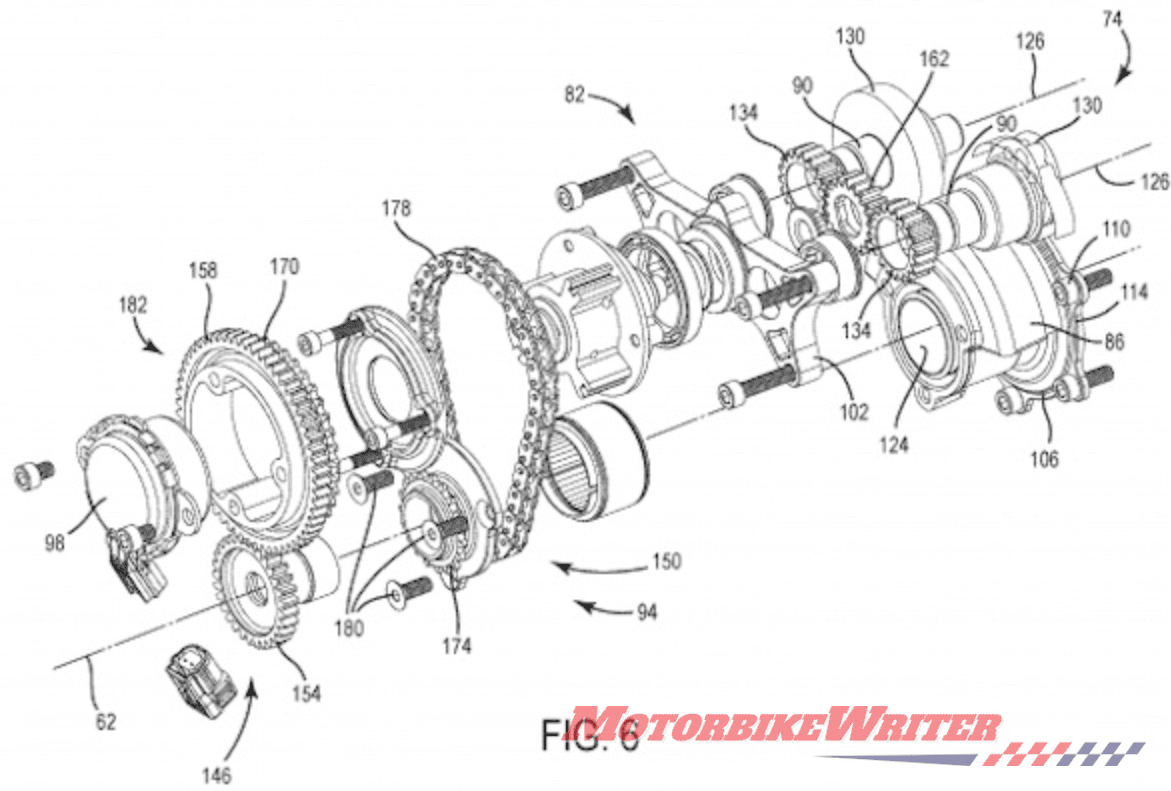 But which Harley model would get the new engine?
The patent drawings seem to show a Fat Bob, but it has a Milwaukee Eight engine which is only a few years old, so that's unlikely.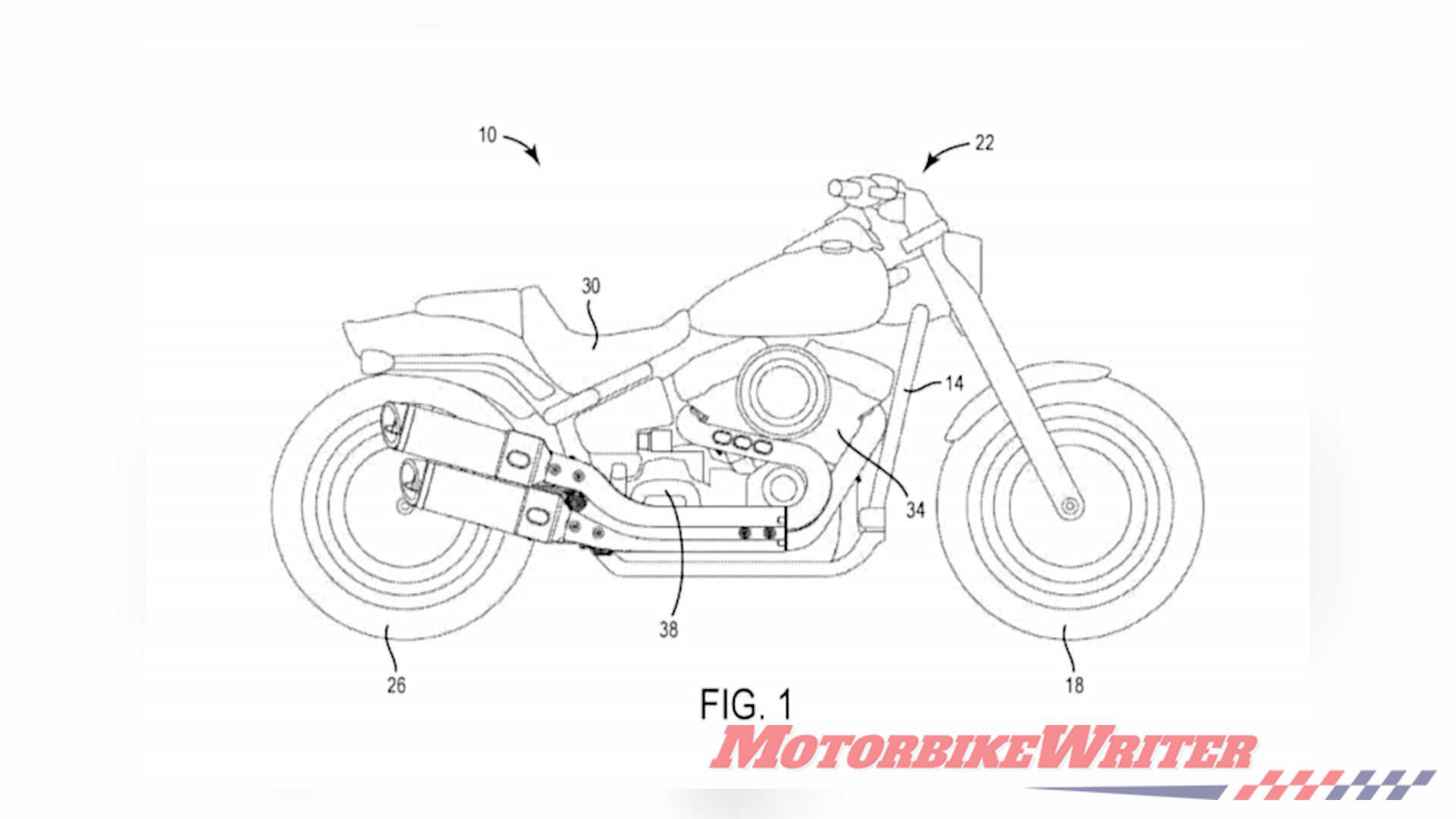 Similarly, the water-cooled Street range engine is only a few years old and the Harley's upcoming street fighter and adventure bikes are powered by the Revolution Max water-cooled engine.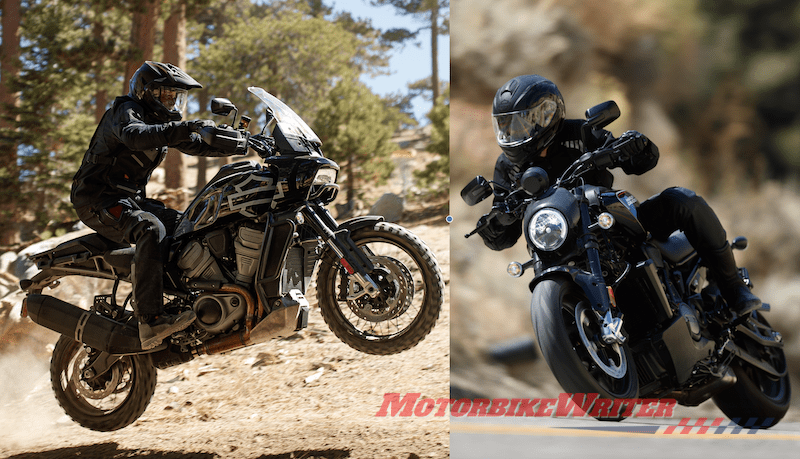 This VVT engine is more likely to be fitted to the popular Sportster range whose Evolution engine is 34 years old.
It is in desperate need of a modern replacement as the Sportster will no longer be able to be sold in Europe because of tough new Euro5 emissions regulations coming next year for existing models.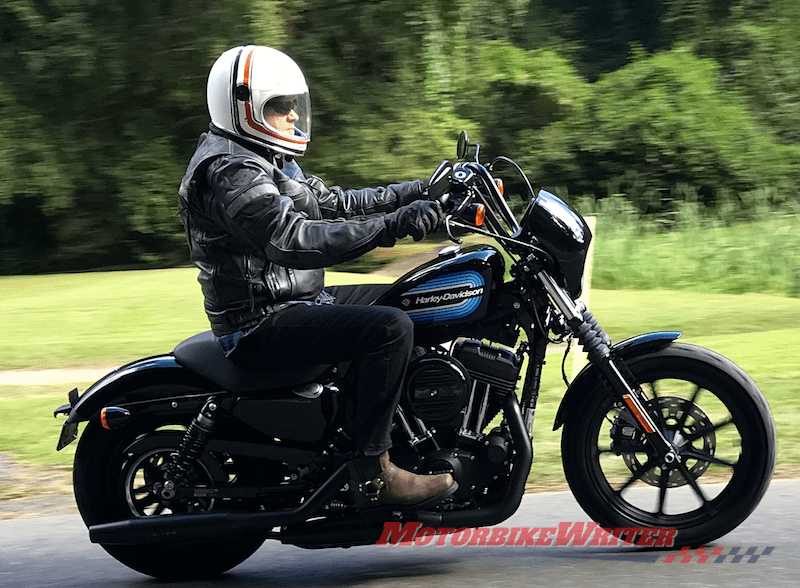 A VVT V-twin would give the Sportster a new lease on life.
While Sportster fans may be horrified at this modern tech in such a traditional motorcycle at least the drawings show air-cooling fins, so it is unlikely to have water cooling. Whew!