Harley-Davidson is offering the best job ever – getting paid almost $35,000 to ride around Europe on a Harley Street Glide, find the best roads, with all expenses paid and you get to keep the bike afterwards.
Sometimes I think my job is pretty good – I'm currently in New Zealand riding a Harley Rushmore to the Iron Run Rally in Queenstown – but this job is even better!
However, like all good things there are a few catches: Entries for the dream job close tomorrow (Friday, March 20), the job only lasts two months, you'll have to ship the bike home afterwards and you need to have a passport that allows you to work in Europe.
If you can meet those criteria, get cracking and put in your application via email.
The promotion is called Discover More and the winner will be filmed on his or her ride around 20 European countries. The winner will also have to write a blog exclusively for a Harley website and post frequently on social media.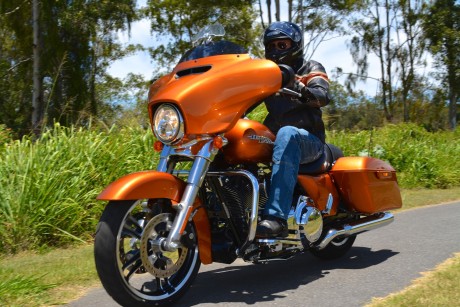 Hard yakka, eh?
Well maybe it will be: The rider will undergo extensive two-week Harley training, do interviews with media, be followed every step of the way by a professional film crew and appear in promotional video and photos.
You'll have to quit your job and be ready to start on May 4 with the tour starting on May 25.
So, where would you go? Which roads would you do?
The Stelvio Pass in Italy and the Transfagarasan Highway in Transylvania would be at the top of my list, together with much of the old Yugoslavia territory and the Italian Dolomites.
If you're itching to have a go, read all the details and conditions here.
The winning rider will be announced in April.