Harley-Davidson riders from the Gold Coast and Mid North Coast Chapters will lead the street parade at Cooly Rocks On, Australia's largest rockabilly festival in Coolangatta tomorrow (June 11 2016). 
The parade will ride down the main street on Saturday, June 11 at 9.30am.
Harley-Davidson will have a stand displaying vintage Harley-Davidson culture to help celebrate Australia's biggest 1950s and '60s nostalgia event.
Harley-Davidson Australia media guru and '50s-'60s fan David Turney says it is their fifth year at Cooly Rocks On. 
"It's important because it taps into the culture of heritage, nostalgia and freedom of expression, things that are close to our purpose in the world," he says. 
"The custom culture is also amazing with the brilliant rods, customs and motorcycles that come in for the weekend.  Customisation is in Harley's DNA so from that point of view it's a no-brainer."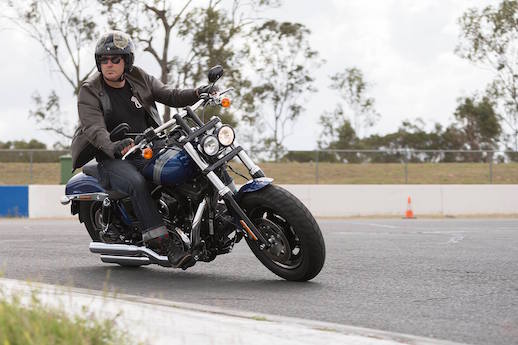 Surprisingly, the Harley stand will feature a caravan! but no ordinary caravan.
"It's the H-D Airstream caravan, built by Airstream who are known for their hand-built, aluminium creations that pepper American high and byways in particular," DT says. "It's a place in the H-D zone to relax for a bit along the way and while ours is near new, it's a massive throwback to the Airstream trailers you saw hauled by big-finned chrome wonder cars back in the day." 
What is it about the '50s and '60s that inspires DT?
"That's a tough one to pin down; the cars (I've always been a fan of American iron), the bikes (Panhead Harley's of course), the music, the outfits (yes, the hair!)," he says.
"Mostly the cars though. I was brought up on the smell of welding, metal filings, grease, paint and there's nothing prettier on earth than the car designs out of Detroit during the '50s and '60s. That's my opinion at least!"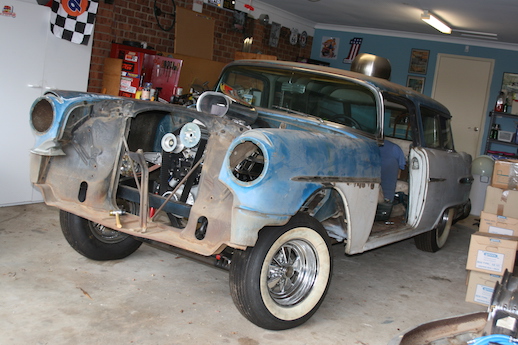 The Harley stand will showcase its entire 2016 range and will have an Iron 883 and Street Glide Special at its jump-start experience where even non-riders can let out the clutch on a big Harley. 
The Screaming Eagles band will also play at the H-D stand from 12-2pm on Sunday, June 12.
Cooly Rocks On not only features an array of historic, custom and hot rod motorcycles, but also cars and trucks.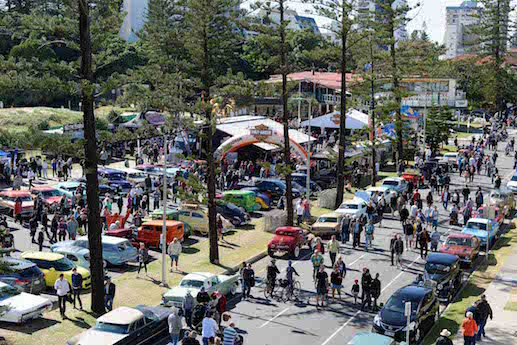 The event started under severe weather conditions last weekend and culminates with street closures and a massive street party this weekend.
There will be more than 140 retro market stalls and 100 craft market stalls, plus '50s and '60s vintage food.
Exhibitor stalls will have an assortment of products ranging from motorcycle accessories, speciality car parts and pin striping methods.
Participants can also win prizes such as flights to Singapore, accommodation during the festival and skydiving.
Entry is free to general exhibition, but there are ticket prices for bands and various events.