The Harley-Davidson electric LiveWire motorcycle will cost about $A40,000 when it is released in Australia late in 2020 with range of about 177km.
It will be available for sale in North America and Europe in the third quarter of this year for $US29,799 ($A41,699) plus on-road costs.
That is about the same price Americans pay for a top-of-the-line Ultra Limited tourer with luggage, infotainment and all the bells and whistles. (In Australia, an Ultra Limited costs $A40,995 ride away.)
That's not as much as the world's fastest electric motorcycle, the 351km/h Lightning Motorcycle LS-218 at $US38,888 (about $A51,150).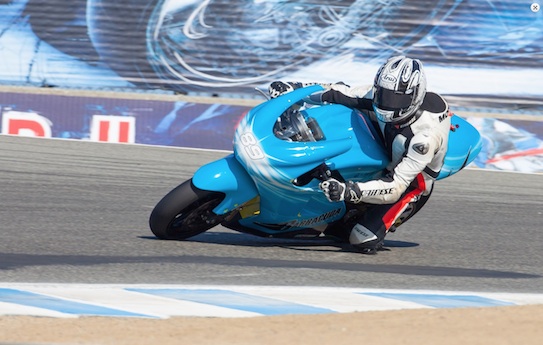 The LiveWire price and more specifications were unveiled at the Consumer Electronics Show in Las Vegas over night. They also revealed artwork for two smaller electric motorcycles, plus concepts of an electric bicycle and scooter.
Electric LiveWire details
Most of the electric LiveWire details have already been revealed in Milwuakee during the company's 115th birthday celebrations. Click here for details.
They include premium components such as Brembo brakes with cornering ABS, fully adjustable Showa suspension, Michelin sport tyres and traction control.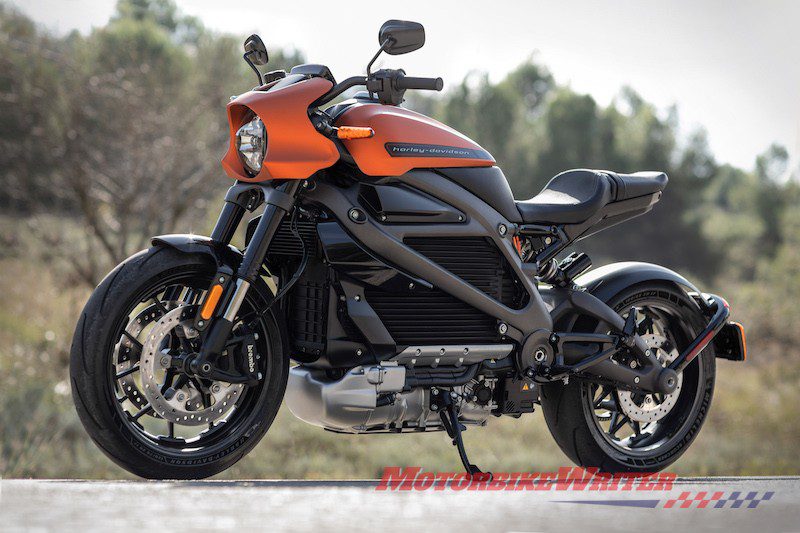 But the magic specification for an electric bike is range and while Zero electric motorcycles offer up to 360km of range with a special battery, the Harley will manage just 177km.
There were few other details about the bike such as battery size, charging times and power. that's probably because the battery may change yet again before launch.
However, they did say it would reach speeds up to 190-km/h and accelerate to 100km/h in "under 3.5 seconds", which is okay, but not as quick as most sportsbikes.
It has a twist-and-go throttle with no gears or clutch lever like most scooters and unlike the Brammo electric bike, later known as the Victory Empulse.
Connectivity
The other new details are that the LiveWire comes with H-D Connect that pairs the rider and bikes through an LTE-enabled Telematics Control Unit.
It's partnership with Panasonic and it connects with your smartphone via Bluetooth and uses the latest version of the Harley-Davidson App.
The app sends battery data to the app about range and will even guide the rider to the nearest charging station.
It includes tamper alerts if someone tries to steal the bike and a location device to track it if it's been stolen. This is only available "in some markets" and is dependent on law enforcement assistance.
Harley-Davidson Australia says this is still being determined for our market.
There are also service reminders and notifications.