Harley-Davidson will today announce its first-quarter profits for 2014 and the financial experts are tipping good news.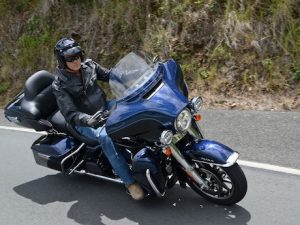 Sales are certainly up just about everywhere but that doesn't necessarily equate to profits. However, Harley has been improving its business model over the past few years since divesting itself of sports bike brands Buell and MV Agusta and concentrating on its core products. It has also completed its lengthy and extensive internal restricting process which last year saved there company $US310 million and is expected to save $320 million annually from this year on.
The other great leap forward for the iconic heavy motorcycles manufacturer has been the past few years of recognising what the customer wants. The first examples were the darker custom models such as the 883 Iron, then last year there was the Rushmore Project Touring bikes, the introduction of a learner bike, the Street 500, and to return of the ever-popular Low Rider to their showrooms.
This trend of watching market trends and listening closely to their customers is excellent business practice that should lead to a strong profit result.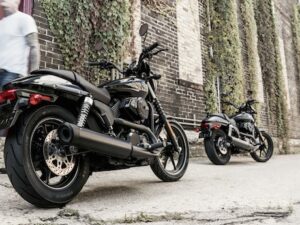 Harley has reported strong growth in developing markets such as India, a 15% leap in US sales last year thanks to the Rushmore Project and more consistent sales in the gradually recovering European markets. Australia continues to grow, although at only 1.1% in the first quarter. However, the best news is the success of the Softail Breakout which is the sixth-best-selling bike in the market. That is a phenomenal feat for a $28,995 motorcycle considering the other bikes in the top 10 are under $10,000.
Gobally, Harley expects to have shipped around 76,500-81,500 bikes in the first quarter, up 2%-8% year-over-year.
With the much-anticipated Street 500 and 750 models being rolled out around there world this year and Australia in early 2015, the Milwaukee company is expected to enjoy a very profitable 111th year.