The world's oldest Harley-Davidson dealership outside the US has won the third annual Harley custom bike challenge.
Morgan and Wacker in Brisbane scored the main prize for Best Overall Customisation out of 39 competing Australian and New Zealand dealerships in the Judgement Day III competition.
This year entrants had to customise a Softail model around the theme of 'freedom of self-expression' and tattoo culture.
Their Hold Fast Fat Boy Lo features an electric green skull and smoke paint scheme as well as a host of genuine parts and accessories from Harley-Davidson's Burst and Edge Cut collections.
Dealership general manager Paul Lewis – known to many as the Angry Ant during his many years of road racing here and in Europe – says the customisation win was special.
"The brand sets the bar high, which means you're competing with the best in the business," he says.
"It's truly a great honour to be crowned the king of customisation in this competition. The Judgement Day III award recognises the hard work and creativity we put into our customisation projects."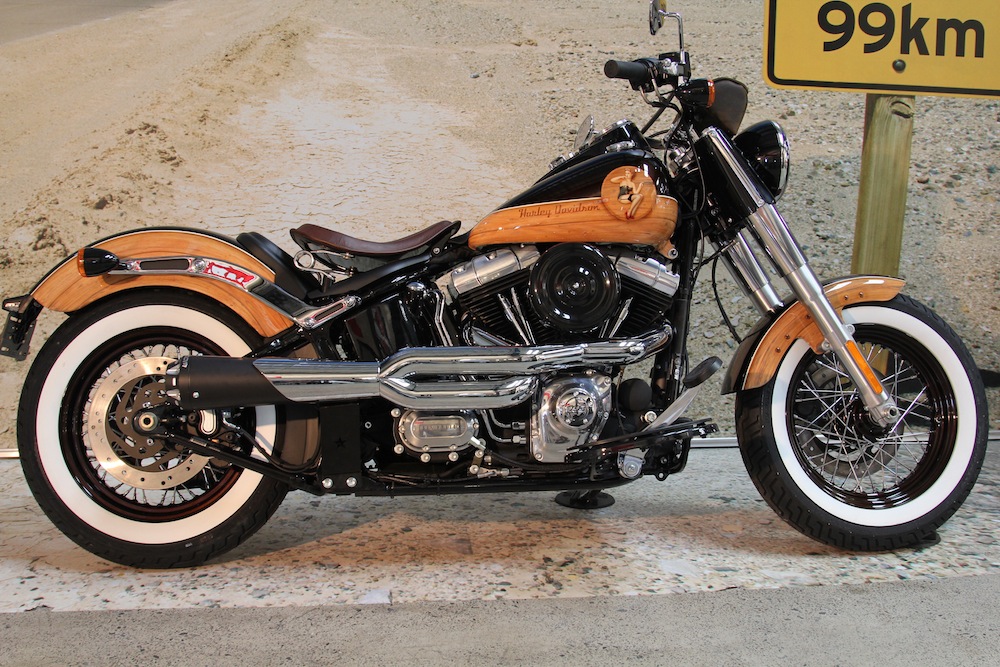 Fraser Motorcycles in Sydney and Wollongong won the Best Paint and Best Budget Customisation categories, respectively.
The Wollongong dealership's Softail Slim called "Woody" was inspired by the age of Americana and features a two-tone brown and wood-styled, old-school paint scheme. The distinctive paint is complete with cartoon characters of Popeye the Sailor Man and Woody Woodpecker on the fenders, as well as a pin-up girl tattoo on the tank.
"We wanted to create something fun and unique," says GM Mitchell Clarke.
The Sydney entry was the Rum Smuggler Softail Slim with a brown-leather solo spring saddle and matching genuine Harley-Davidson swingarm saddlebag.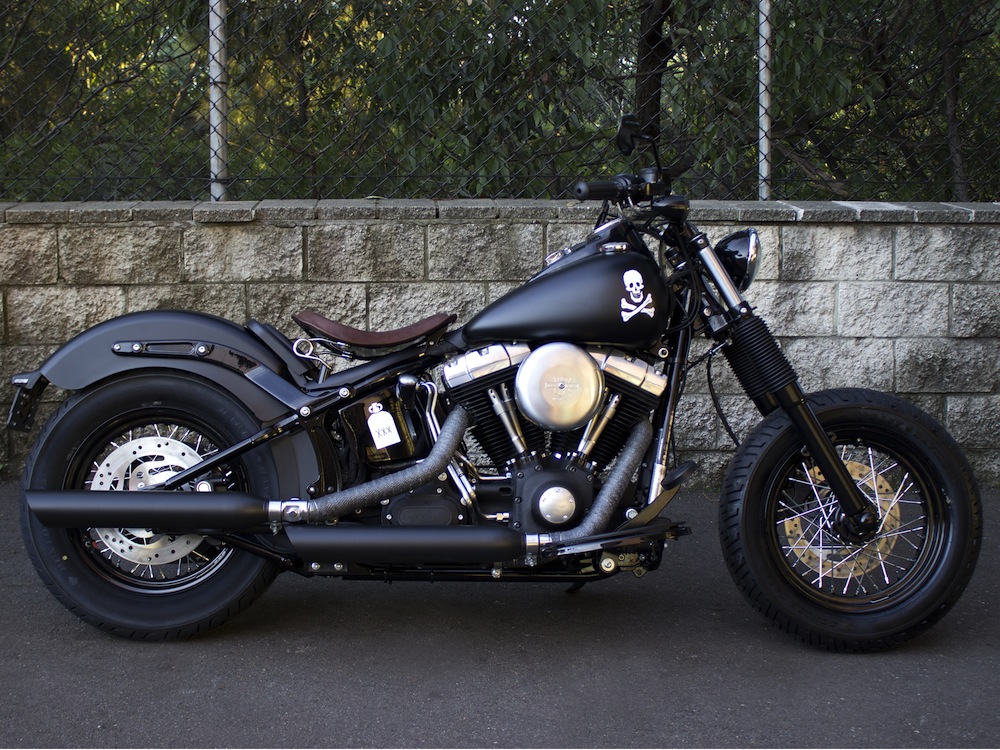 The minimalist bike has a traditional skull and crossbones fly on the tank and rear fender to add a suitable touch.
Winners were judged by a panel including stunt rider and Harley-Davidson ambassador, Matt Mingay.
H-D marketing director Adam Wright says the winning designs captured "the very essence of Harley-Davidson and what we stand for".
Entries were judged on originality, style and creativity of customisation, as well as the use of Harley-Davidson Genuine Motor Parts & Accessories, including both cosmetic and mechanical upgrades, paint work and the cost of customisation.
Customers were also able to participate, answering a series of questions. The winner was Craig Thomas of Cairns, who gets a trip for two to the Harley 110th anniversary in Milwaukee as well as other prizes.