Triumph has been doing some amazing things with the Distinguished Gentleman's Ride (DGR), and they've got a new machine to show for it; after all, what better way to celebrate a tin anniversary than by punting out a beauty bike?
This particular species is Triumph's own iconic T120 Bonneville – now an uprated "Black DGR Limited Edition" unit featuring a swanky Phantom Black and Crystal White color scheme, custom tank/side panel logo, gold detailing, and the dapper-inspired brown saddle with pillion strap – all absolutely necessary for Triumph's new DGR mascot.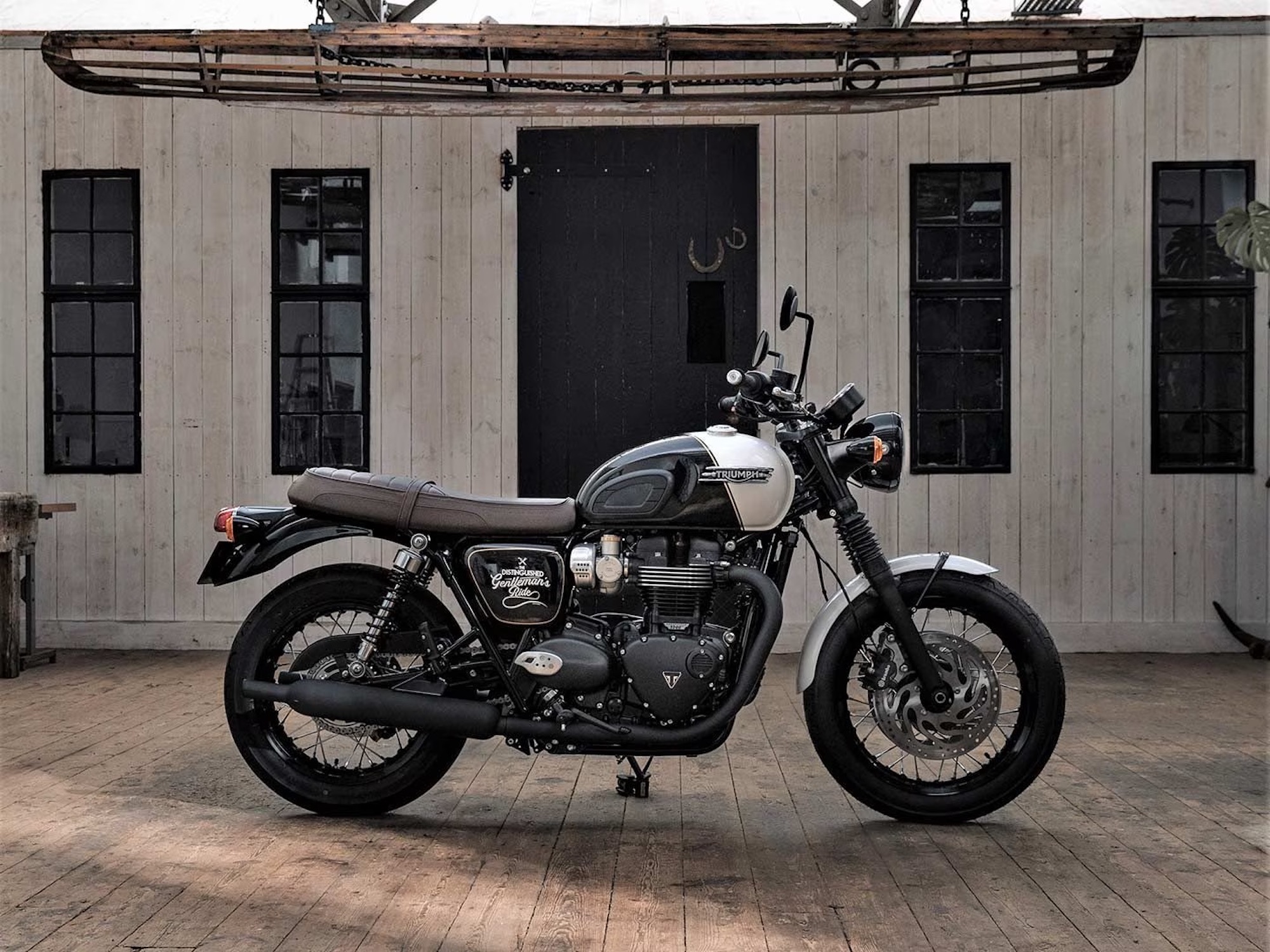 Coverage from CycleWorld states that the whole kit and caboodle comes with a signed certificate – the ultimate collectible to accompany that sweet, 1,200cc, high-torque parallel heart (as well as the T120's lighter crankshaft, tweaked clutch, and balancer shafts). 
With Triumph and DGR having raised more than $31.5 million across 107 countries, we think the presence of this machine fitting, don't you?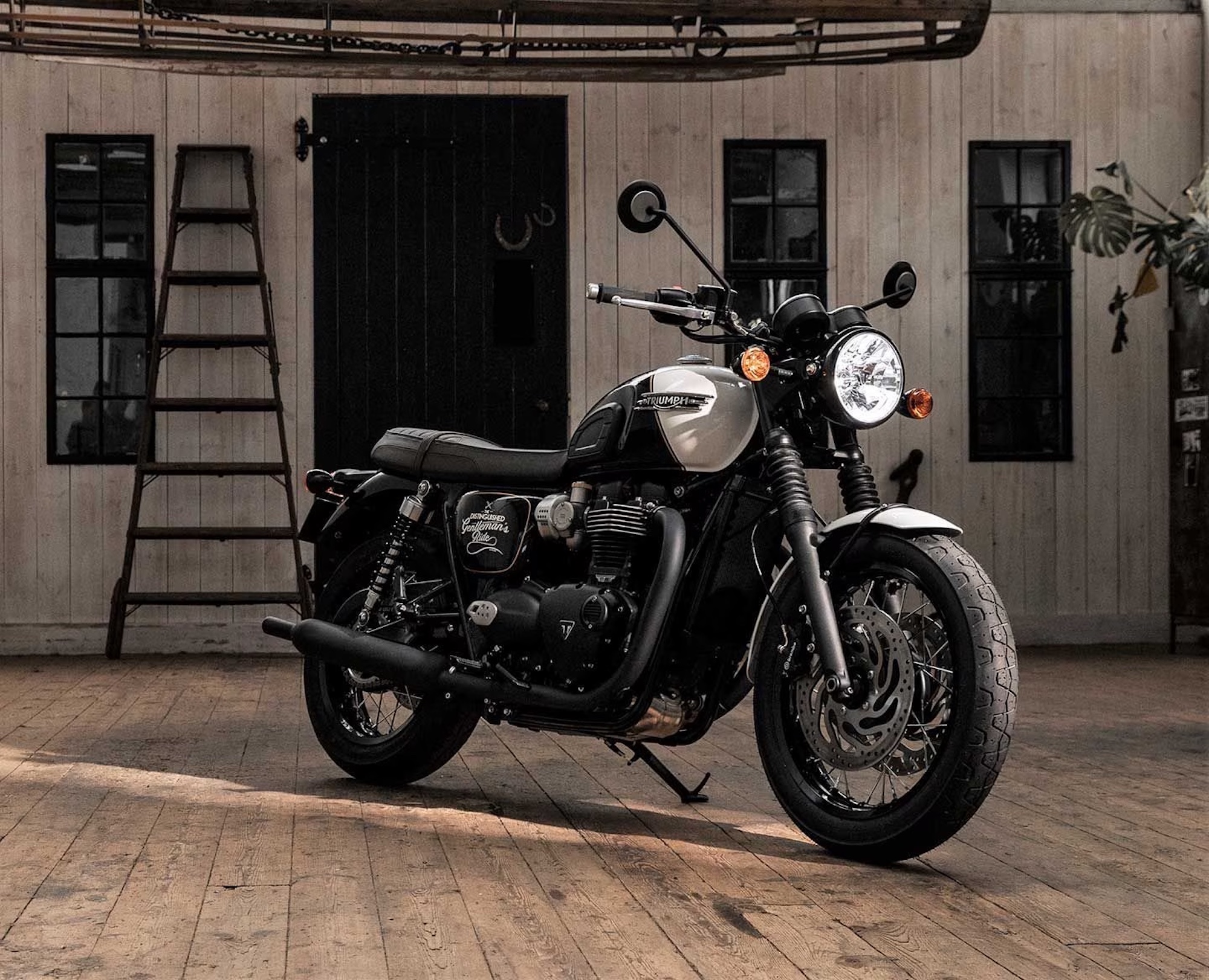 "If anyone had said 10 years ago that we'd be celebrating a decade of partnership with Triumph Motorcycles, I would have laughed," admits Hawwa, founder of the Distinguished Gentleman's Ride in the report. 
"Triumph has become like a family to me and to The Distinguished Gentleman's Ride. They are passionate about getting classic-styled bikes out for a ride and using the machines we love to make a positive impact for our cause."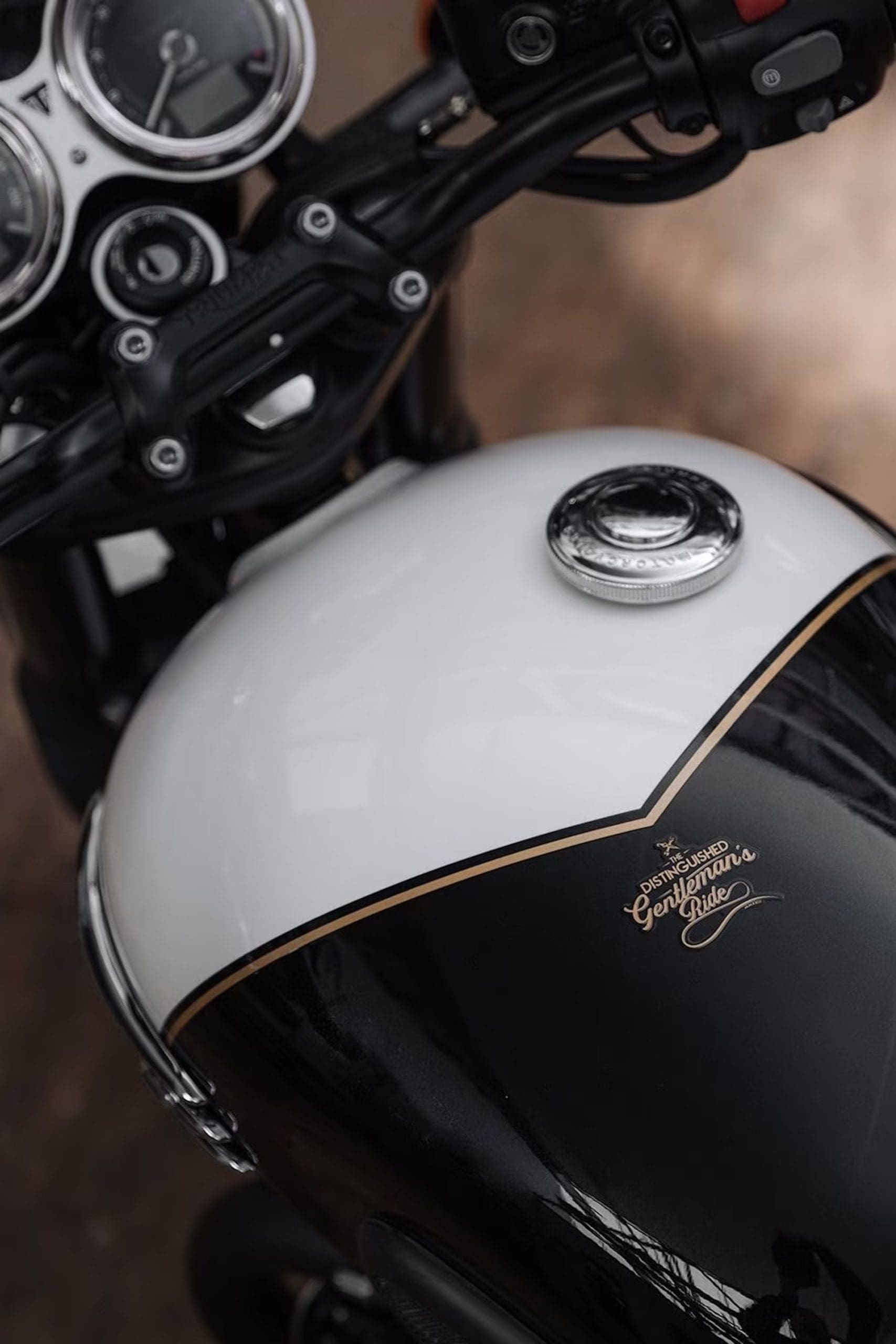 "We are beyond proud to release the Bonneville T120 Black Distinguished Gentleman's Ride Limited Edition motorcycle to celebrate what we have achieved together and to continue doing more of what we love."
The very first numbered machine – Edition 001 – will be given to the rider who raises the most funds at the 2023 event, so get cracking in the name of men's health.
Chop chop. 
*Media sourced from
CycleWorld
*