Amidst the season's gear deals, interviews, reviews and various and sundry adventures comes a hilariously terrifying Guinness World Record, smashed by a bicycle.
Oh, wait, this isn't a bicycle page?
Might as well add the obligatory, that the bike was towed by a motorbike….and not just any machine; an utterly necessary Honda CBR 1000 RR-R Fireblade. 
Fancy a stab at the top speed they were able to reach?
We'll bypass the red flags poking up all about this and focus on the main characters in question: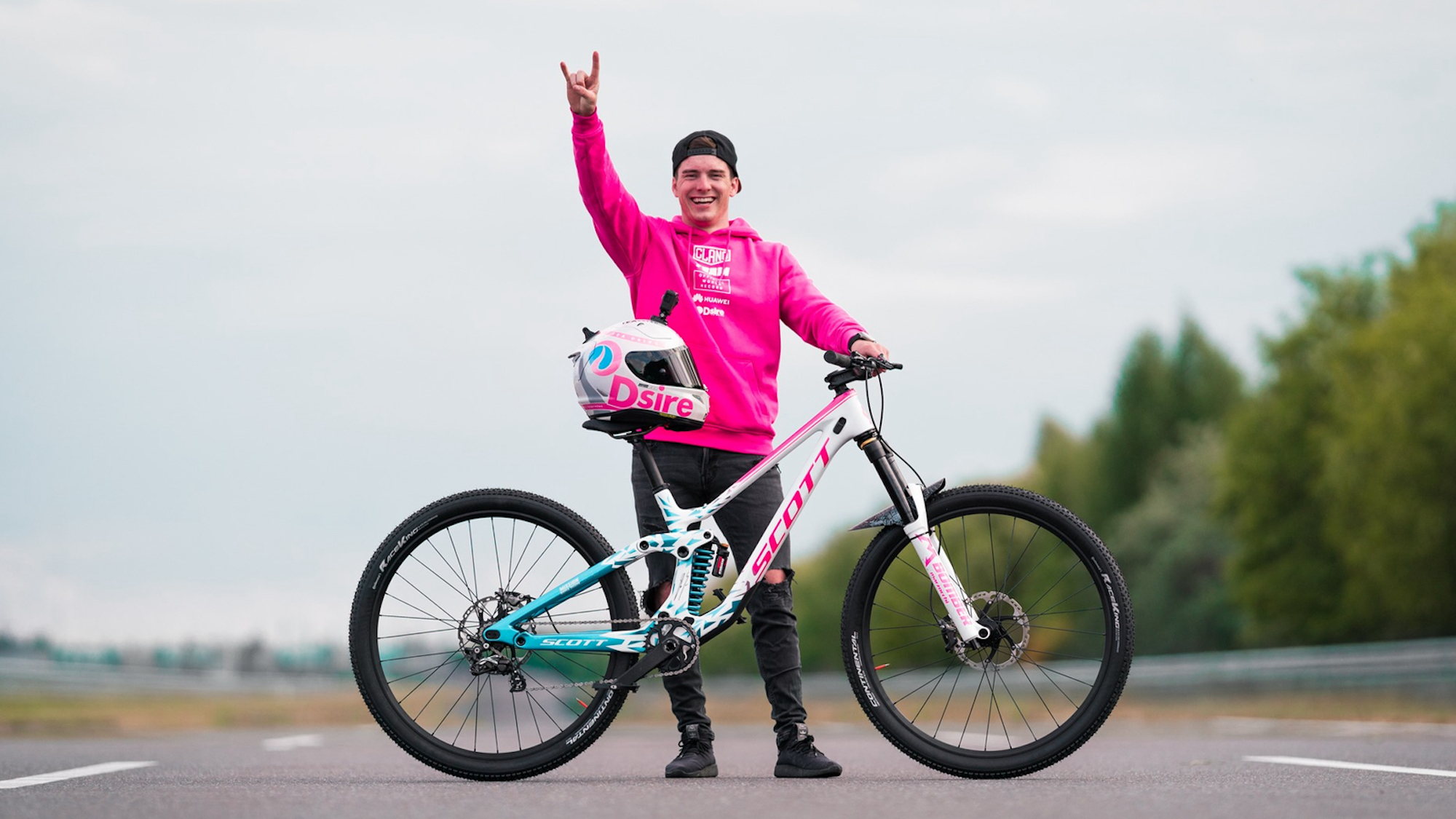 The Bicyclist: Elias Schwärzler
German MTB rider and certified pro, on his SCOTT Gambler 900 mountain bike 'custom built especially for the occasion.'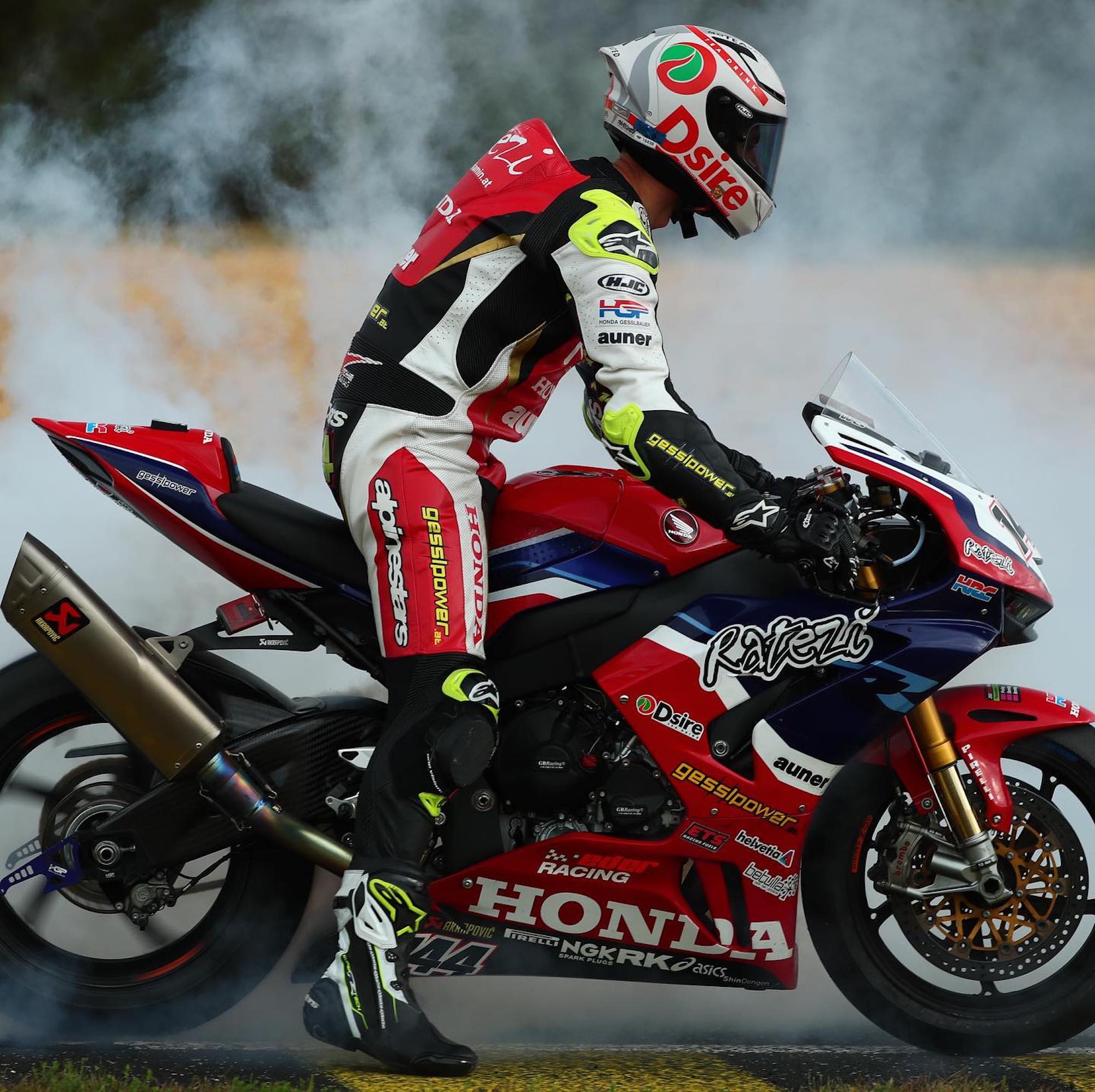 The Motorcyclist: Geri Gesslbauer
European Racing Champ with more than four titles under his belt, astride the indomitable Honda CBR 1000 RR-R Fireblade.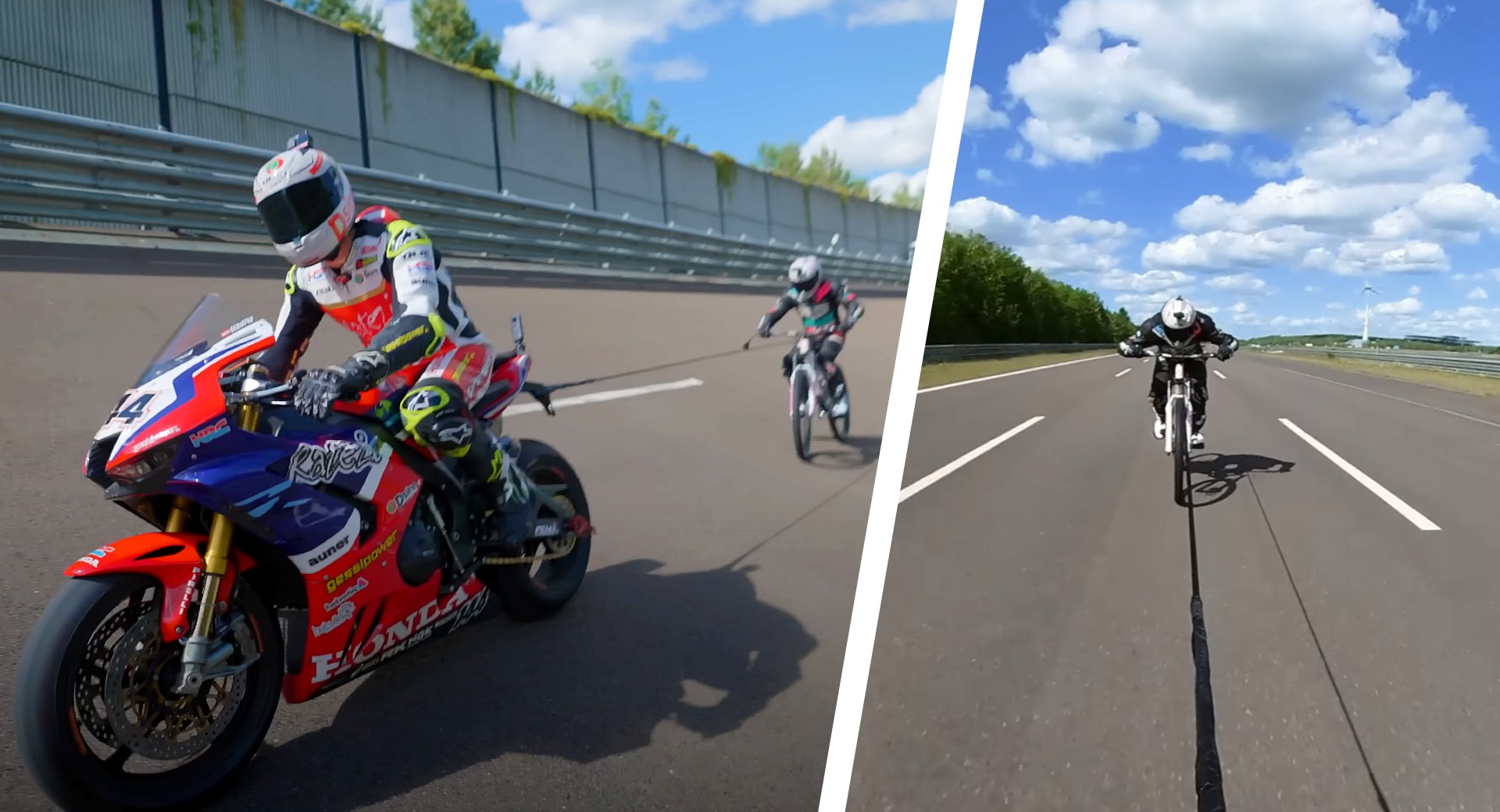 Of course, every dreamer needs funds for the task – and who better to chip in than Insta360's Think Bold Fund, with the brand sponsoring the project with monetary support (up to $100,000 USD), cameras, production crews, and more. 
"Months of planning and testing came down to one day," enthuses the press release from Insta360. 
"Schwärzler headed down to the Lausitzring in Germany, knowing that he would have to hit top speed and decelerate safely in just 2.1km of track."
"Tied to the back of Geri Gesslbauer's motorbike with an 8 meter long rope, he smashed the old record, reaching a phenomenal 272km/h."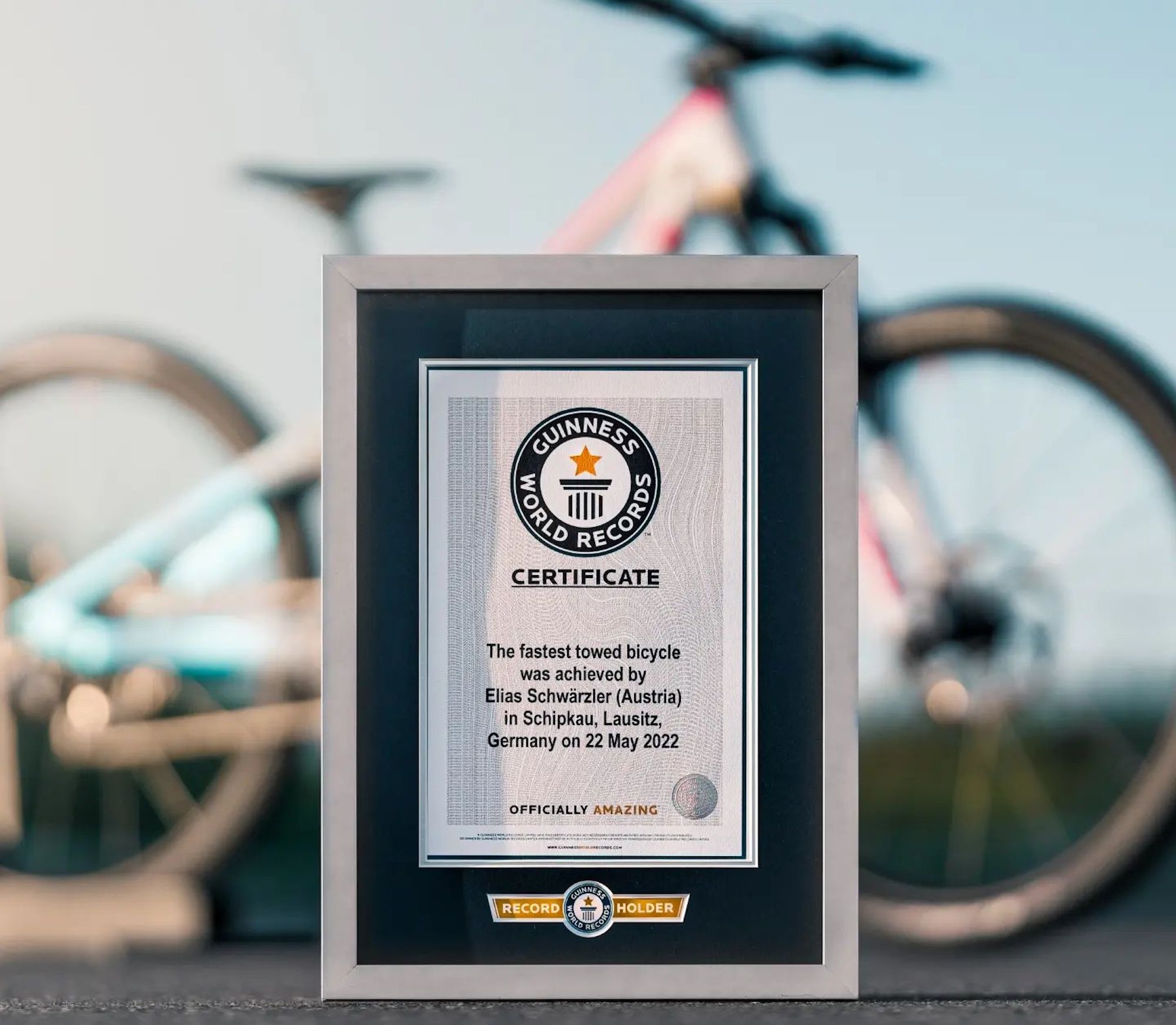 Apparently one of the toughest equations to crack was the insane headwinds, given the lack of a windshield on Schwärzler's bicycle. 
Did this and other eye-popping stats stop Schwärzler from completing his moment of glory?
On the contrary, they appear to have been the seasoning he crushed over that morning's breakfast cereal before flattening the record in proper style. 
Utter legend, that.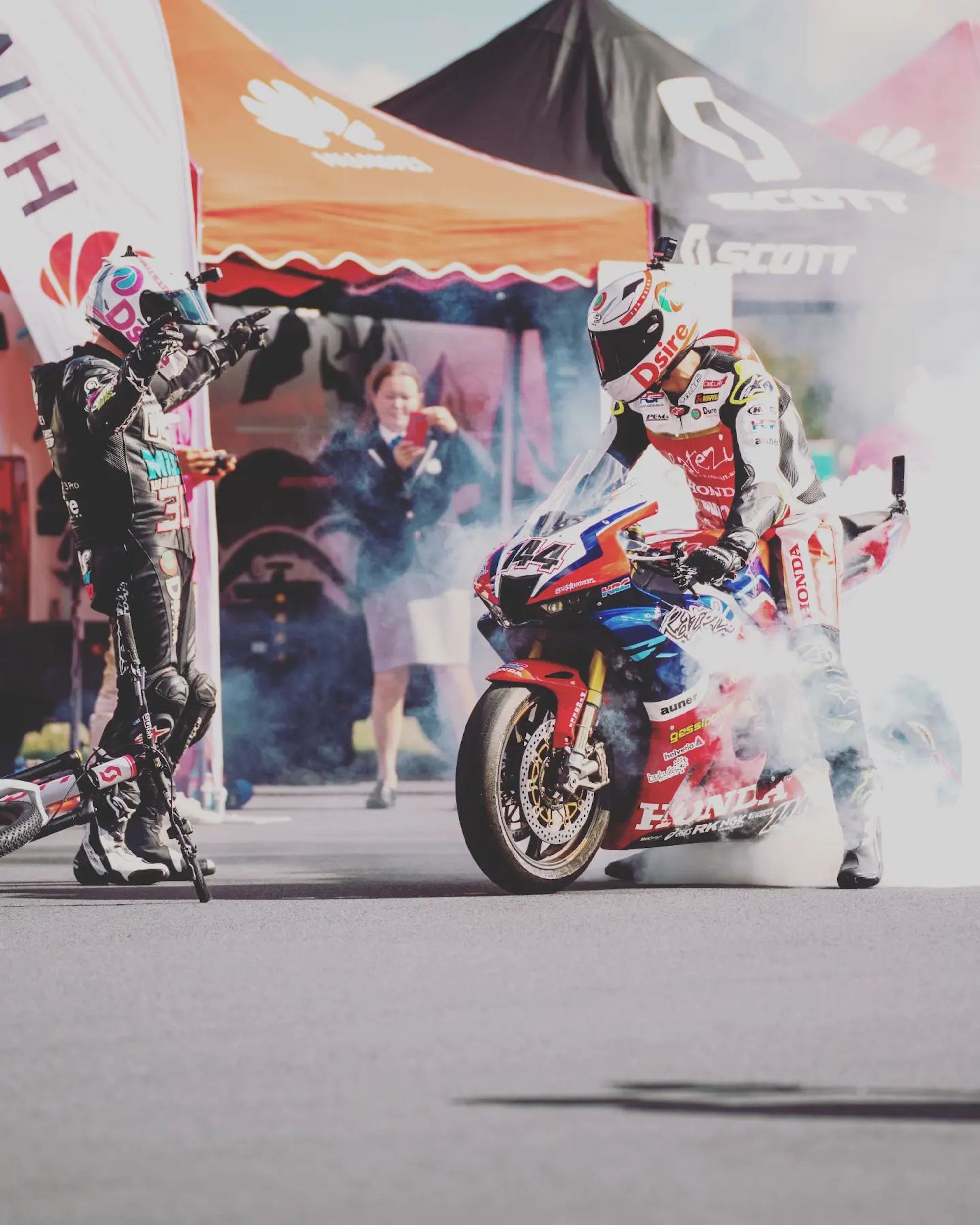 "Both riders had the new Insta360 ONE RS with the 4K Boost Lens mounted to their helmets to capture the action in sharp 4K, and an Insta360 ONE X2 was mounted to the motorbike's tail to record in epic 5.7K 360."
The next round of record attempts in this category will be opening August 30th. Our hearty congrats from wBW to Schwärzler and his team – and to all the rest of the adrenaline junkies lining up to be bungeed from an 8-meter rope. 
Y'all are insane, and we love you dearly (especially when you gear to the nines).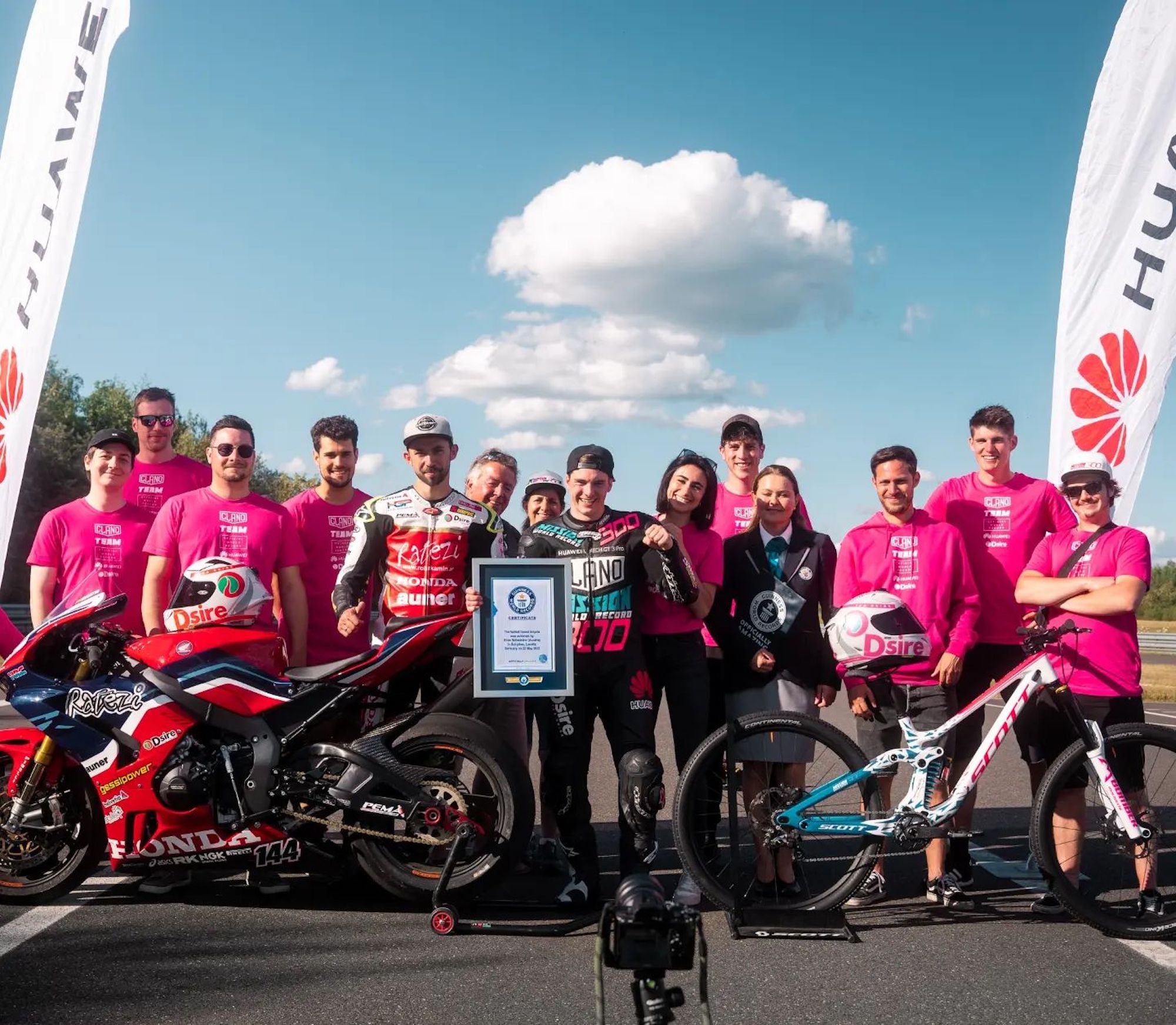 For other news like this, be sure to subscribe to our newsletter where our main man curates the best of the latest for your easy, quality perusal. 
Drop a comment below letting us know what you think, and as ever – stay safe on the twisties.