The 2016 BMW GS Safari around the NSW-Queensland border joins other motorcycle shows on Australian TV in 2017.
A nine-person TV crew rode along with the 200 Safari riders in November 2017 to record enough material for a five-part Adventure Ride series.
It is screening on 7 Mate on Saturdays from 9.30am (March 11, 2017).
You can watch it on live streaming by clicking here, or view the trailer below.
Motorcycle TV
It follows the recent screening on Mate of a two-part mini-series about riding across Siberia and the length of Africa with Australian-based international motorcycle travel company Compass Expeditions, narrated by Charley Boorman.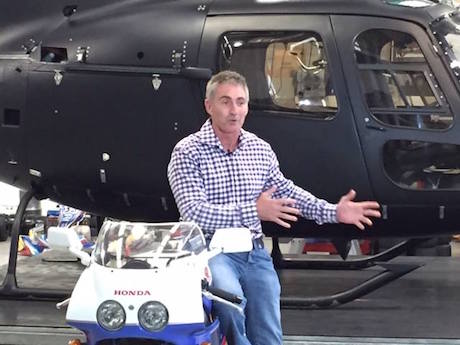 We're also keeping our fingers crossed for good things from the Mick Doohan Bike Torque series. It began filming with a major budget in September. They say they are no win pre-production and will make an announcement soon about screening.

More GS Safaris
Meanwhile, the 2017 GS/TS (off-road and road) Safari will be held in Western Australia from October 8-13. It will be the first time in 23 years that the event has been held in Western Australia.
"The general concept is that we run both the TS and GS ride in tandem finishing each night in the same town," the website says. "A little bit of nostalgia as this is how the Safari was initial run between 1994 and 2004."
Click on the Safari website for details.
There are also GS Tours throughout the year. Check their Facebook page for details.
BMW Motorrad Australia GM Andreas Lundgren says the 2016 GS Safari was a "huge success". It featured 200 riders aged 21 to 68 and a range of BMW bikes including an original 1983 R 870 G/S Paris Dakar.
The ride started at the Gold Coast and headed to Tenterfield, Toowoomba, Kingaroy, and Rainbow Beach. The final day was spent riding through the sandy rainforest roads to Noosa.
Over the week's riding, the terrain varied from twisty roads to sand and narrow pine forest tracks. The route was made more testing by hot weather and dust.
Along the way $5700 was raised to support the Royal Flying Doctor Service.
The 2017 GS Enduro Safari will return to Cape York on August 5-12, 2017, with several smaller safari events to be held throughout the year.