Google Maps has expanded its two-wheeler mode for motorcycles and scooters into Asia after launching in India in December 2017.
Motorbike mode differs from other modes by providing alternate routes and faster estimated arrival times.
Google Maps currently provides travel routes, navigation and travel time estimates for public transport, bicycles, cars and walking, depending on your device.
Now motorbike mode is live in India, Indonesia, Malaysia, the Philippines, Singapore, Thailand, Vietnam, Hong Kong, Taiwan and Myanmar.
Google says "providing a customised experience for motorbikes was one of the most-requested features by maps users in Asia".
We asked Google Australia communications manager Kristine Arnott when it would be arriving in Australia, but received a non-committal reply: "We look forward to bringing motorbike mode to additional countries in the coming months," she says.
"We don't have any additional details to share right now."
Google Maps two-wheeler mode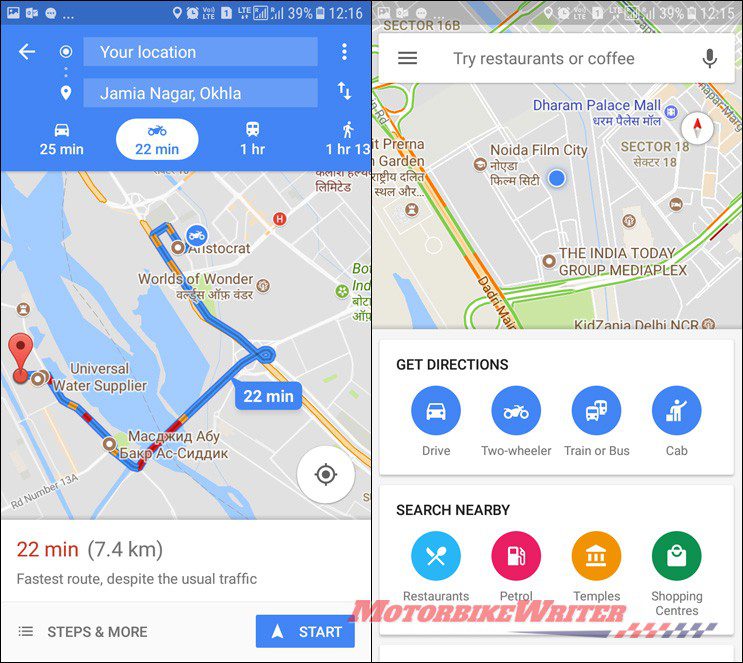 Motorbike mode gives riders more route choices, more accurate times that take account of lane filtering rules and shows major landmarks along the route to help riders who rely on them for visual navigation cues.
"Two-wheeler mode differs from driving mode in terms of both the routes a rider may be offered, and the ETAs they will see," Kristine says.
"Routes for two-wheelers take account of roads on which travel by two-wheelers is legally prohibited by local authorities, and they also take advantage of a greater portion of the overall street grid when suggesting potential routes.
"This allows a rider to, in many cases, use smaller side roads to complete their journey more directly and in less time, whereas we'd rarely route a car along these same narrow side roads.
"Also, we estimate road speeds for two-wheelers separately than for cars, resulting in ETAs that should be more accurate for a two-wheeler than the driving ETA would be for that same two-wheeler – particularly if the route passes through areas of heavy traffic congestion, where a car may get stuck but a two-wheeler can pass by more easily."
With many riders now choosing to use their phone for navigation rather than a dedicated motorbike GPS, two-wheeler mode would be most welcome.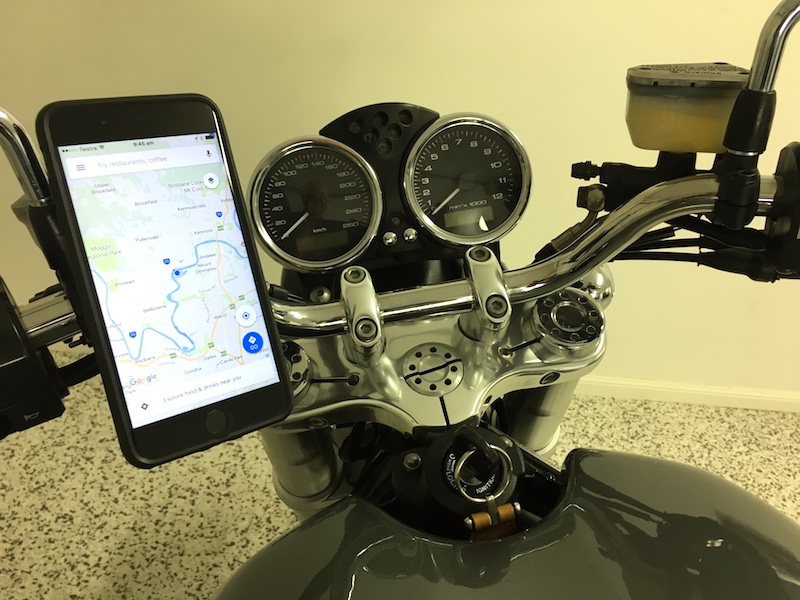 More than 2000 British riders have signed an online petition to have motorbike mode added to their Google Maps.