Twenty pairs of motorcycle gloves have been rated for safety and protection in the latest round of testing by the award-winning Australian MotoCAP website.
This brings to 128 the number of gloves they have tested and rated since the safety intitiative launched in September 2018 and a total of 403 jackets, gloves and pants.
Recently MotoCAP made changes to their glove-rating system based on new research on impact damage.
In the latest round of testing, the RST Titanium Outlast 2 leather gloves became the fourth pair of gloves to be awarded the full five stars for safety.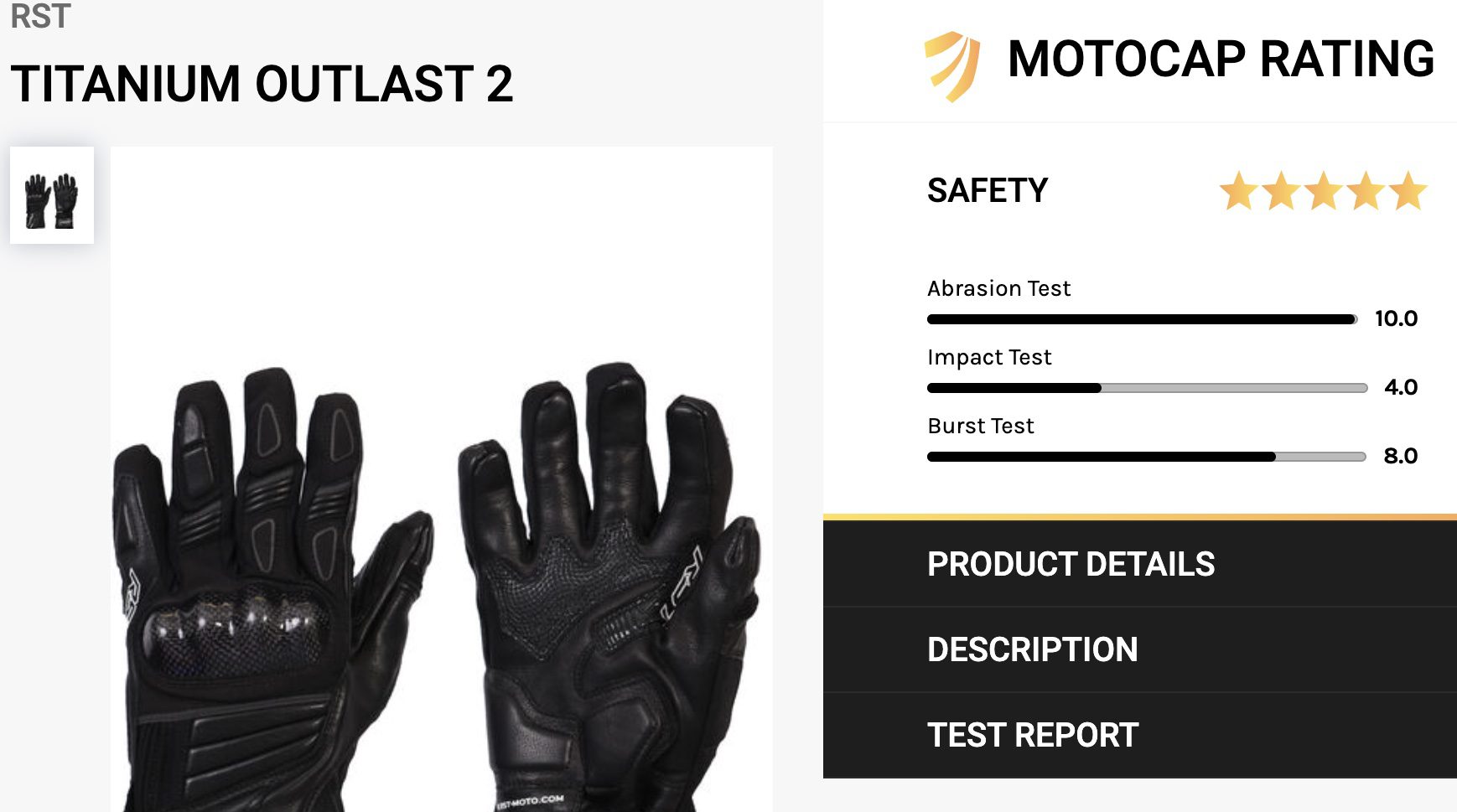 They are also the first that has been advertised as waterproof, with a water resistance score of 6 out of 10.
Gloves can now be sorted on the website by star rating using the filter option.
Deakin Uni Institute for Frontier Materials Senior Research Fellow and Honda GB400 rider Chris Hurren said the changes to the glove ratings were the result of "ongoing tweaking of the system based on new research conducted by Deakin University".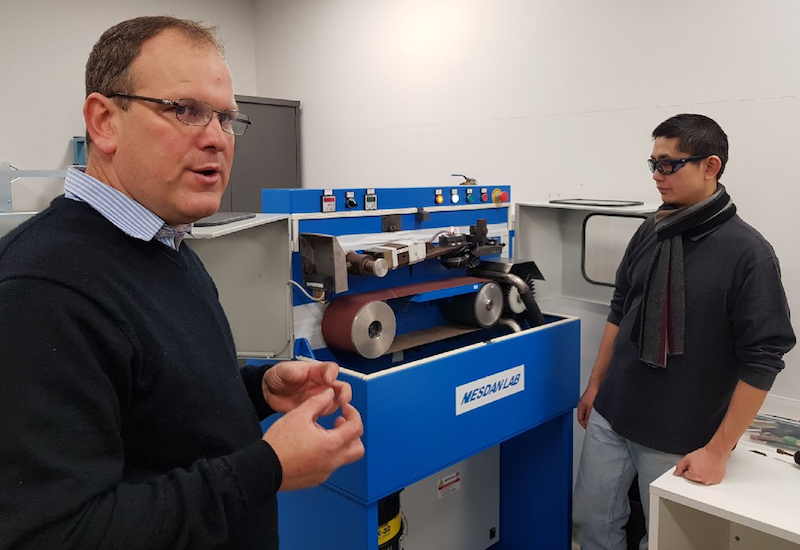 Chris says these changes mean that accurate ratings are assigned to gear based on the latest research and testing, allowing consumers to make informed decisions on their purchases and increasing their protection on our roads.
"Hand injuries have not previously had the level of scrutiny that the rest of the body has received by researchers worldwide," Chris says. 
"They are just listed in most research as hand injuries regardless of the injury type."
The original MotoCAP ratings were developed with the limited information at the time of the risks involved for the hand. 
Dr Liz de Rome and Chris have conducted research into this area to determine the injury risks to hands to fill the previous lack of information and provide the appropriate advice to riders. The glove ratings were revised accordingly. 
"The majority of gloves will have stayed the same or improved in rating however there may be a small number that have reduced in their protection scores," Chris says.
MotoCAP testing
All gear tested and rated by MotoCAP is bought covertly.
In 2019, MotoCAP, has won a Fédération Internationale de Motocyclisme (FIM) road safety award.
MotoCAP is a partnership between Transport for NSW, State Insurance Regulatory Authority (SIRA), VicRoads, Transport Accident Commission (TAC), Royal Automobile Club of Victoria (RACV), Department of Transport and Main Roads (TMR), Motor Accident Insurance Commission (MAIC), Lifetime Support Authority (LSA), the Department for Infrastructure and Transport, Western Australian Police: Road Safety Commission, Department of State Growth, Insurance Australia Group (IAG), Australian Motorcycle Council and Accident Compensation Corporation in New Zealand.
Testing is carried out by the Deakin University Institute for Frontier Materials on behalf of the MotoCAP partners.
All gear rated so far has been obtained through a secretive buying system to guarantee integrity.
In 2019, MotoCAP won a Fédération Internationale de Motocyclisme (FIM) road safety award.