Sponsored post
Wallet chains are not quite as popular these days, but back in the day they used to be the most recognisable piece of biker jewelry. While the wallet chain has a clear function, it also makes a statement.
If you want to give a bit of personality to your outfit, or if you just want to secure your wallet, choosing a wallet chain can be a great choice. Let's find out more things about them.
Keep your wallet safe
The main function of a wallet chain is to make sure that you won't lose your wallet. Since bikers were originally the first ones to wear them, they wanted to make sure that their wallet wouldn't slip out while riding at a high speed.
Additionally, a wallet chain prevents stealing. As long as your wallet is chained to you, no one is able to steal it. This was once again useful for bikers who had to encounter all sorts of people in their biker circles.
Creating a biker look
If you want to have an intimidating look, a wallet chain might be the final touch. If you wear one of those massive chains, you will appear more macho. Combine your wallet chain with an all-black outfit, and there is a big chance that people will step aside when they see you.
If you want the complete biker look, you can purchase a biker wallet as well. They are available in plenty of models, and you can choose a design that represents you. For example, there are many wallets which come with embroideries of skulls or bikes. If you are looking for more biker accessories you can take a look at Bikerringshop.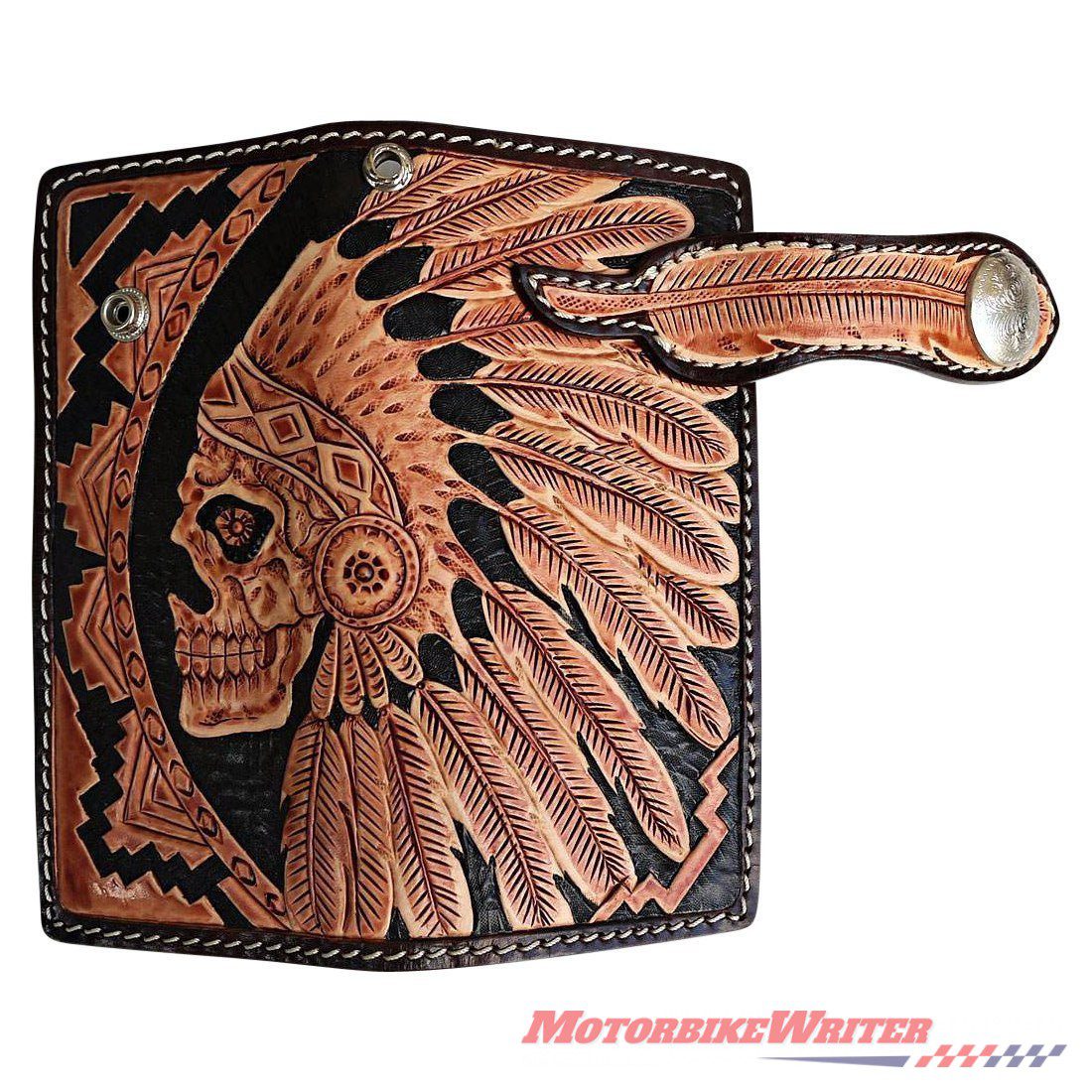 You chain can hold various items
A wallet chain doesn't necessarily have to be used just for wallets. The links of your chain can be used to attach other items as well. For example, you could use your chain for your keys or for a lighter. Small things get lost easily, but if you use a chain to keep them connected, you will never have to worry about them.
By attaching things to your wallet chain, you will also save a lot of time, because you won't have to search through your wallets each time you need something. This can come in handy if you are always on the run.